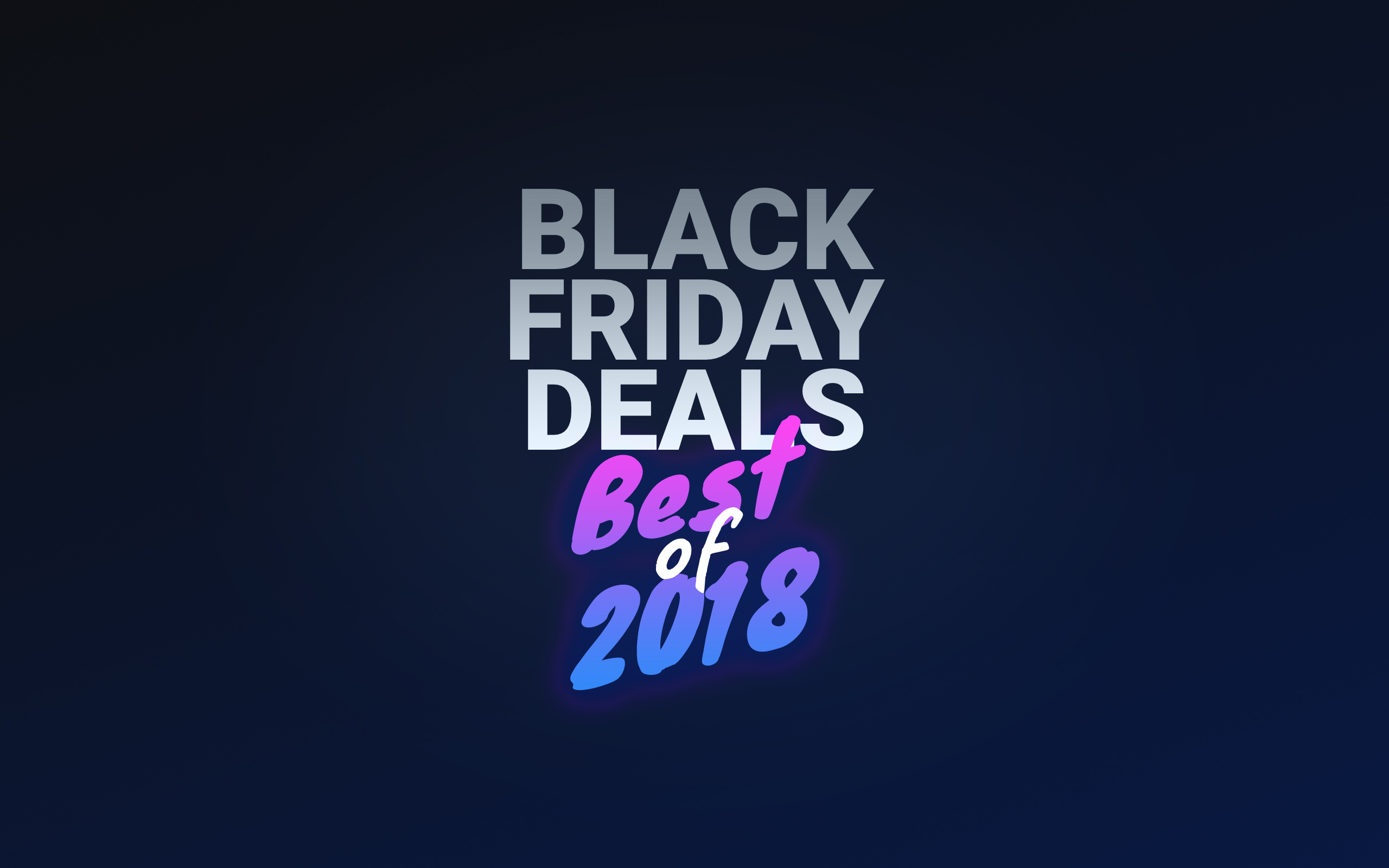 Black Friday 2018 is finally upon us and you all know what this means: killer deals on just about everything (and anything...). We won't help you choose your next hoover just yet, but we know quite a bit about productivity apps and are delighted to share some awesome deals on our favourites! Let's shop:
---

iMazing: 50% off on all licenses
Can we mention ourselves first? Sure! All licenses are exceptionally available at a 50% discount. Don't miss this opportunity and start managing your iPhone like a Pro!
imazing.com/store

CleanMyMac: $39.99 > $27.99 (30% Off)
CleanMyMac X is the latest iteration on MacPaw's ever popular CleanMyMac tool, and it's 100% worth it. Use it to manage storage, apps, monitor system performance, and much more!
macpaw.com/store/cleanmymac

Daisy Disk: $9.99 > $5.99 (40% Off)
Here's how Daisy Disk's developer describes his app:
Analyze disk usage and free up disk space on Mac.
No frills and straight to the point, but we think Daisy Disk deserves something a bit more flamboyant:
If Clean my Mac is like taking your Mac to the spa, Daisy Disk is more like an X-ray for your hard drive. Gain all powerful knowledge, feel like a super Mac hero!
daisydiskapp.com

PDF Expert: $79.99 > $49.99 (40% Off )
Readdle's been producing high-quality Mac and iOS productivity apps for over a decade, and PDF Expert is their most famous. Fast, robust and beautifully designed, it's the best PDF editor for your Mac.
pdfexpert.com/store

TextExpander: $40 > $28 (30% Off)
TextExpander eliminates the need to type things over and over. By using a quick search or abbreviation, you can instantly insert snippets of text from a personal or a shared repository of boilerplate, emails and other content.
textexpander.com

DiskDrill Pro for Mac: $89 > $66.76 (25% Off)
In case you need to recover deleted files on MacOS - such as important business documents, music, photos or videos - DiskDrill is the premium data recovery software that can recover deleted or lost files from virtually any storage device.
Promo code: BLACKFRIDAY-DDMAC
cleverfiles.com/pro

VPN Unlimited: 50% off on all subscriptions
Nowadays privacy is a luxury. KeepSolid VPN Unlimited is an app to protect your privacy online and secure your data on the internet.
sign.keepsolid.com/black-friday

Live Home 3D: $29.99 > $14.99 (50% Off)
A powerful home design software for Mac, also available on iOS and Windows 10. Live Home 3D offers a wide range of floor plan creation and 3D visualization features for both interior designers and homeowners.
livehome3d.com/store

Paste 2: $14.99 > $9.99 (30% Off)
A smart cloud clipboard history and snippet manager for Mac and iOS. This app will automatically store all of the copied content across all of your devices while keeping your clipboard history neatly organized.
pasteapp.me

iStats Menus: $14.99 > $7.49 (50% Off)
A powerful system monitoring app for macOS, right in your menubar. iStat Menus covers a wide range of stats, including a CPU monitor, GPU, memory, network usage, disk usage, disk activity, date & time, battery, weather and more. All in a highly optimized, highly configurable package with full support for macOS' light and dark menubar modes.
bjango.com/mac/istatmenus

Unclutter: $19.99 > $9.99 (50% Off)
A cute tiny Mac app for storing your notes, files and pasteboard clips. Easily drag items from other applications to the top of the screen and store them in Unclutter!
unclutterapp.com

1Password: Special Thanksgiving Gift
Finally, if you've been a 1Password user for over 12 months, you can take advantage of the nice promotion they have going on and get a free yearly subscription for someone you care about.
blog.1password.com

Happy shopping!