Tag: #spyware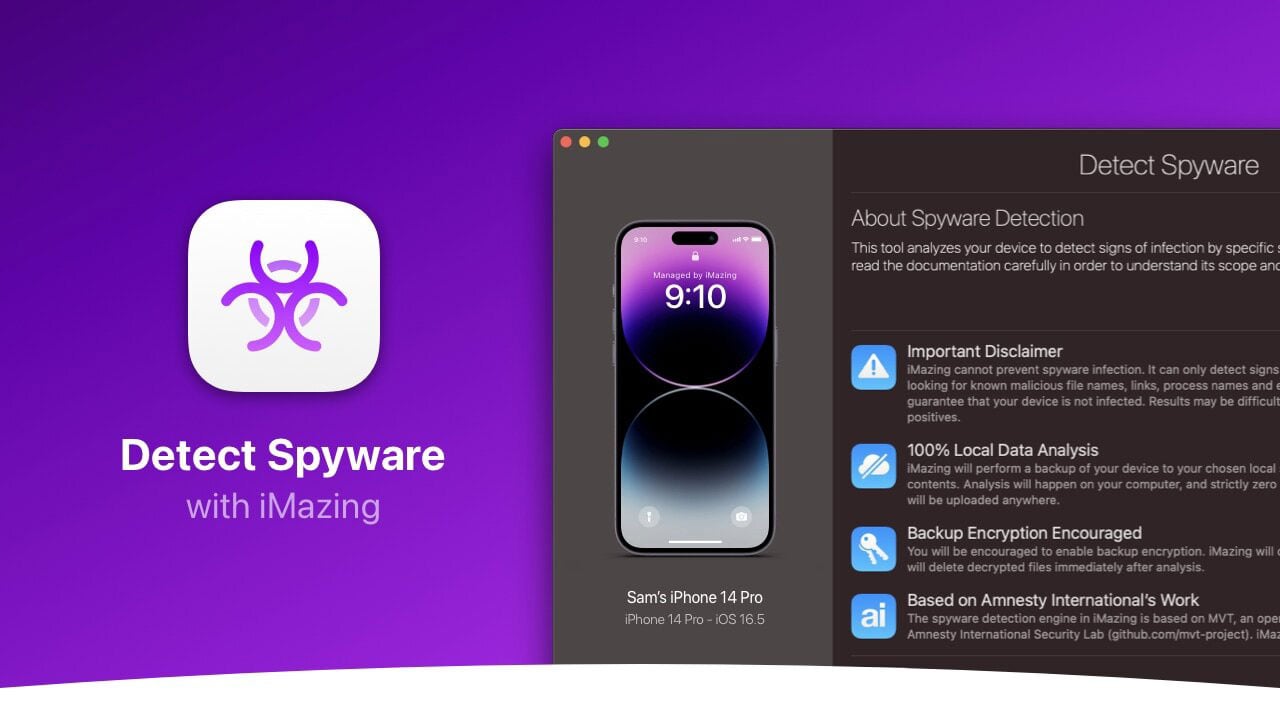 In July 2021, we integrated Amnesty International's MVT open-source command line tool for detecting NSO Group's Pegasus spyware on iOS devices into iMazing, providing users with a simple front-end to detect if their device might have been compromised....
5 Jun, 2023
| Author:
iMazing Team
---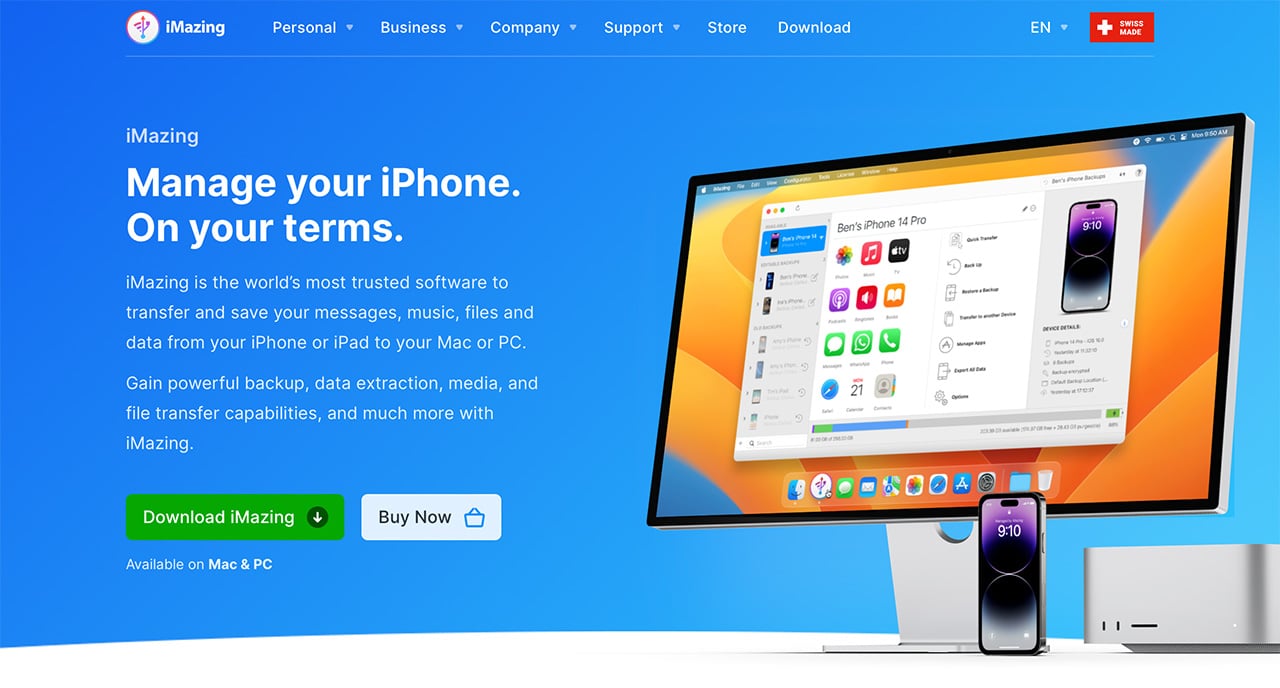 If you've followed DigiDNA, you may have noticed we're not overly communicative. Our last email was the single one we sent for Black Friday last year, and our previous blog post pre-dates that. While the trend with corporate communications and...
17 May, 2023
| Author:
iMazing Team
---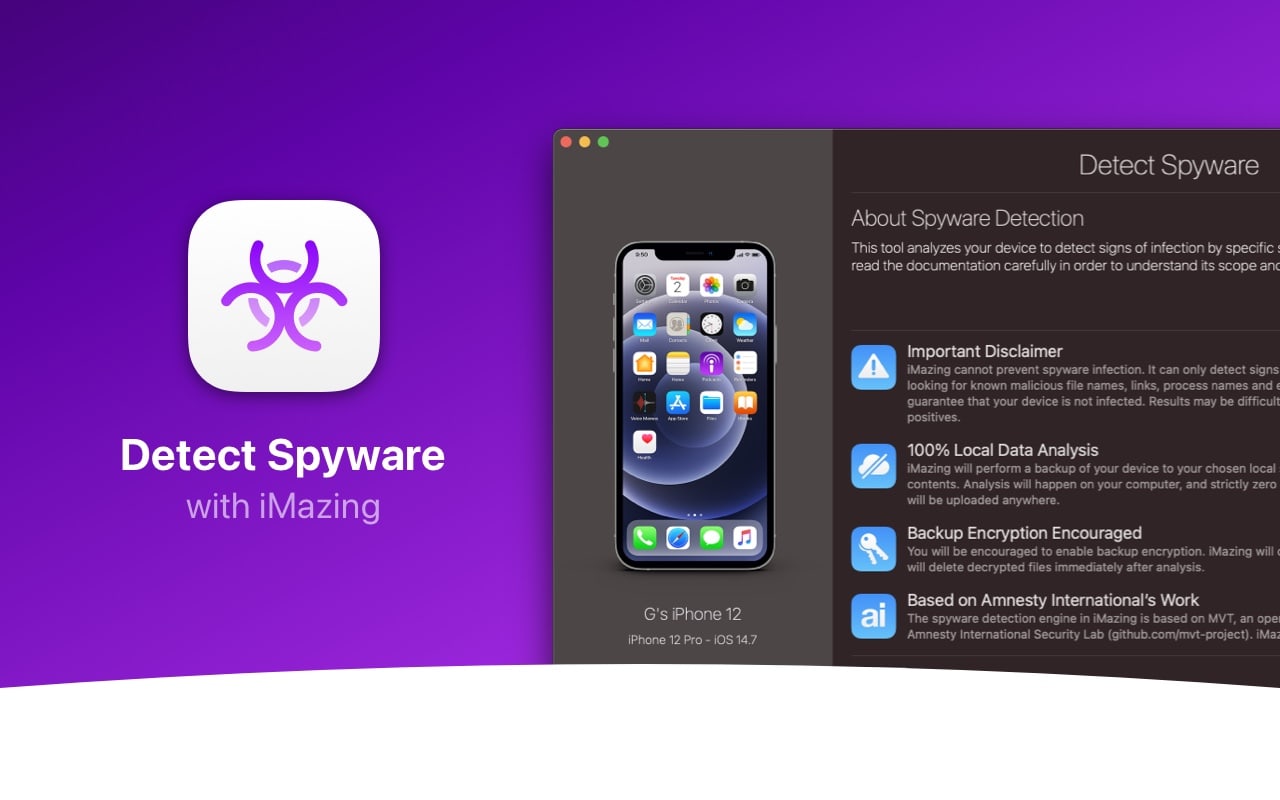 At a glance Revelations of widespread use of the Pegasus spyware by authoritarian governments have recently shocked the world. In this context, Amnesty International published MVT, an open-source command-line tool designed to help investigators and...
3 Aug, 2021
| Author:
Gregorio Zanon
---