We are getting very close to the final production version release for the long awaited DiskAid Wi-Fi Windows version. We could not wait any longer nor resist the urge to share it with you all.
As for every Beta this is not the finished product, there are some slight inconsistencies and the file browser suffers some limitations – but we are confident the look and feel will please. The features and design of the app are directly inspired by the Mac version for which we have had a great feedback right from its beginning.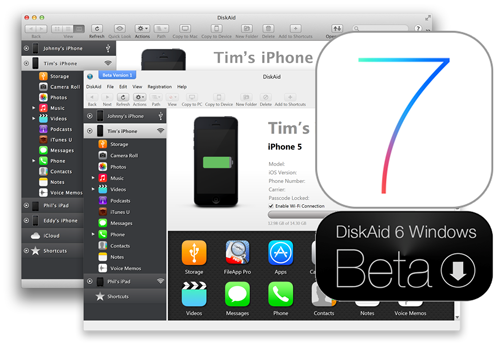 Under the hood the all new DiskAid Windows does not share a single line of code with it's predecessor the version 5: it's a whole new app geared toward performance and reliability in mind. New core features include multi devices and simultaneous transfer support plus full Wi-Fi connectivity – a feature which makes DiskAid unrivalled yet.
DiskAid Windows final release will at least catch up with it's Mac sibling within a 2 weeks span. For now it has already surpassed the latter with a built-in function that directly imports contacts transferred contacts from the iPhone right in Windows Contacts.
Download DiskAid Wi-Fi Windows for iOS 7 Beta now, and tell us what you think!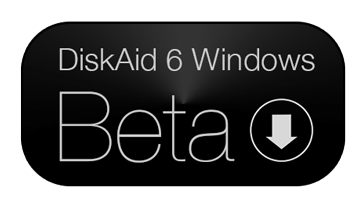 There is very soon more to come with the very next builds of DiskAid DiskAid Wi-Fi Windows for iOS 7 Beta so just stay on our wing with Twitter, Facebook or just drop us a line anytime.