iMazing 1.2 is out and already compatible with the latest iOS, iTunes, OS X and Windows updates and betas.
New iOS versions and Betas
iOS 8.4 and iOS 9 beta compatibility.
iTunes
iTunes 12.2 compatible. We advise updating iTunes, the new drivers do solve some issues!
Upcoming Desktop OSs
OS X El Capitan and Windows 10 ready.
Better Music Transfer
Our music transfer feature has been completely overhauled and is now faster and more stable than ever. Copy tracks to and from your device, the iMazing way.
We've also included support for the all new Apple Music, and a brand new filter in our music section which allows you to see only music that's actually on your device: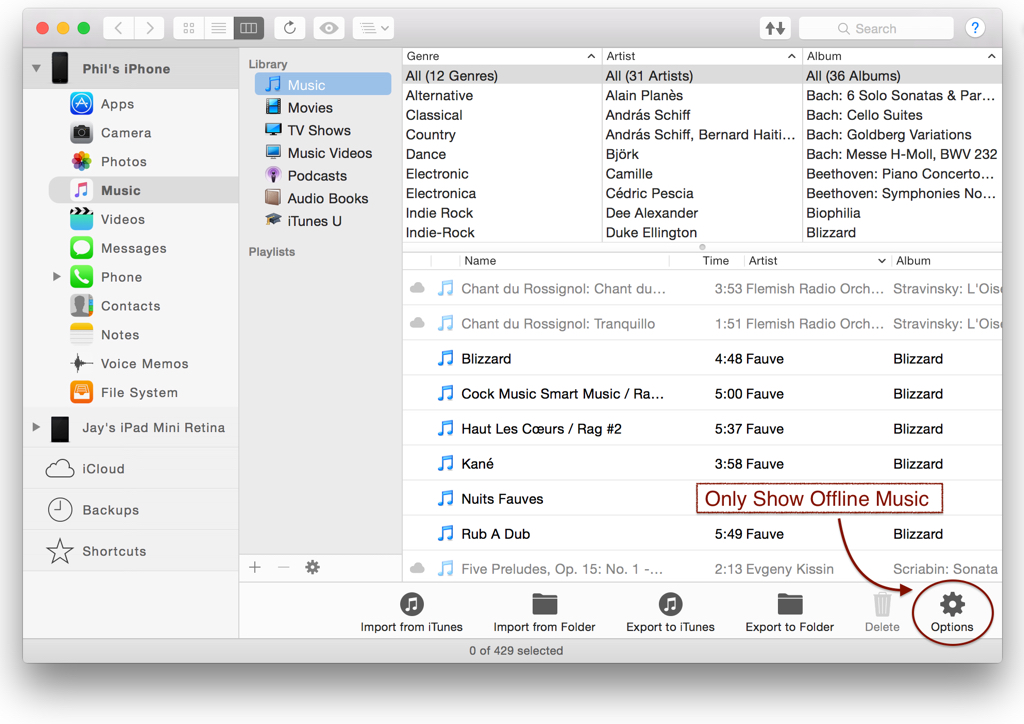 Jailbreak
Support for the latest iOS 8.3 and 8.4 jailbreaks: access app file systems as you did before iOS 8.3. Extract and install individual apps along with their data. Requires House Arrest Fix and Apple File Conduit (2) from Cydia to be installed.
Safer Backup Process
Some data sets such as messages require iMazing to update your current backup in order to display your latest data. iMazing will now explicitly warn you and ask permission before performing backup updates.