iMazing always featured some great tools for the developer community, all of them freely accessible in our trial version:
Direct access to the sandbox of apps in development (Developer virtual folder)
Read/Write access to the file system of backups
Tools to back up and restore application data
Easy retrieval of advanced device info
In iMazing 2.1, we've added a fully fledged device console window, which we hope the developer community will find useful.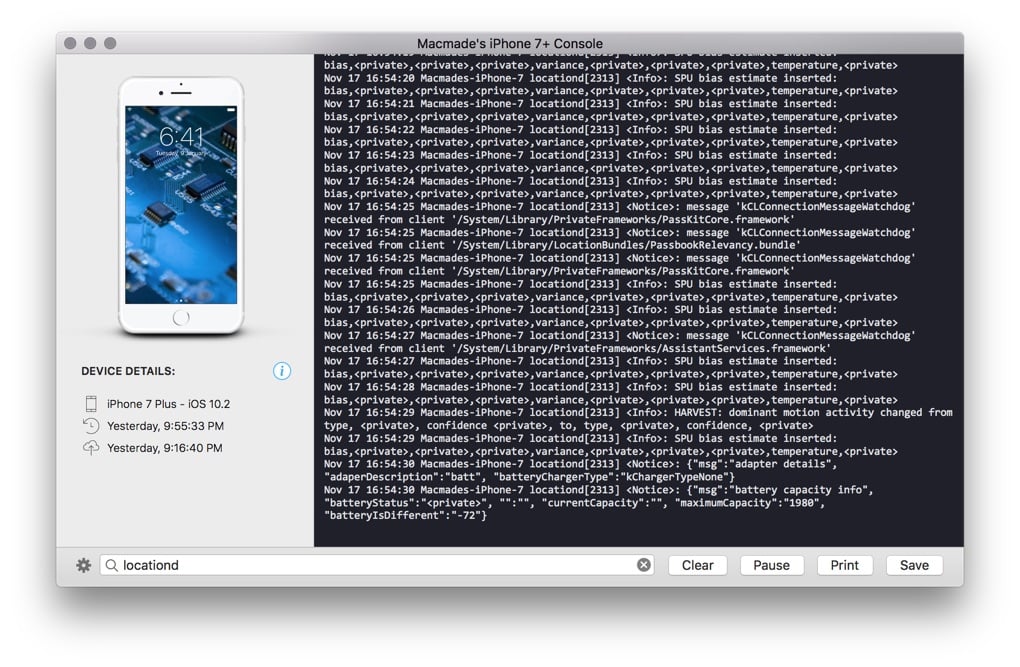 It actually does quite a bit more than Xcode's console:
Pause and Resume, output whilst paused is queued
Filter, focus on what matters to you (see locationd filter in the screenshot above)
Export, save to text in a click
Customize, because we know you've always wanted your console logs in pink Comic Sans MS on a green background
No need for the monitored device to be connected via USB, WiFi works great too: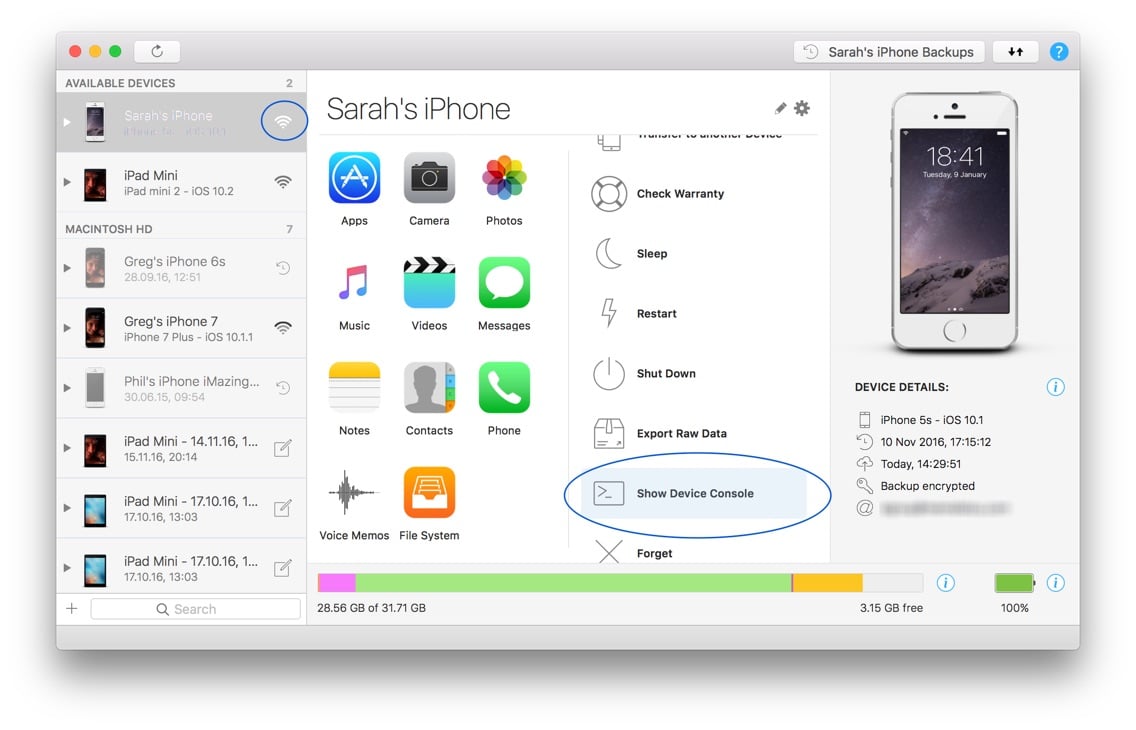 In addition to the new Device Console window, iMazing 2.1 adds access to system and 3rd party app log files via a new Logs virtual folder at the root of the File System section of each device.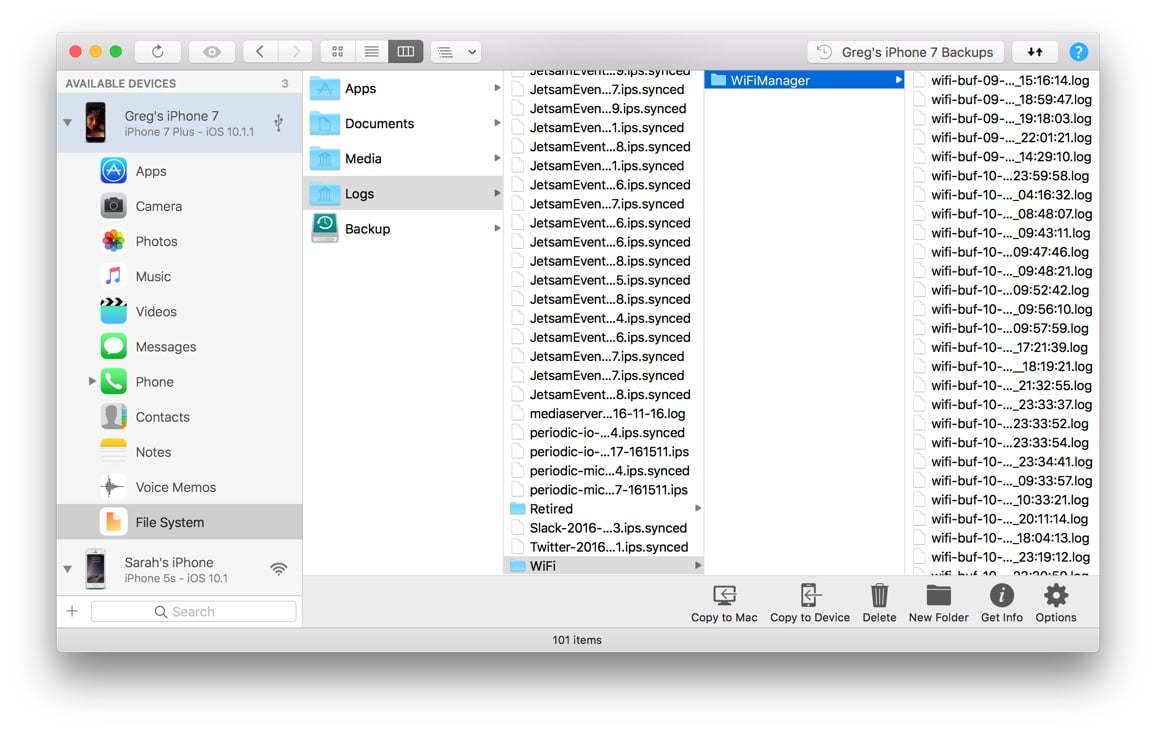 Enjoy!