iMazing features simple workflows which make it easy to use in most scenarios. We've had How To task oriented guides for a while now, but no detailed manual to help power users make the most of iMazing's advanced features.
This week, we published a brand new Manual section in our support center: iMazing Manual.
The manual covers in detail iMazing's interface and capabilities. It opens with a Getting Started article which is a great overview of what iMazing offers, and how it works behind the scenes.
Contextual Help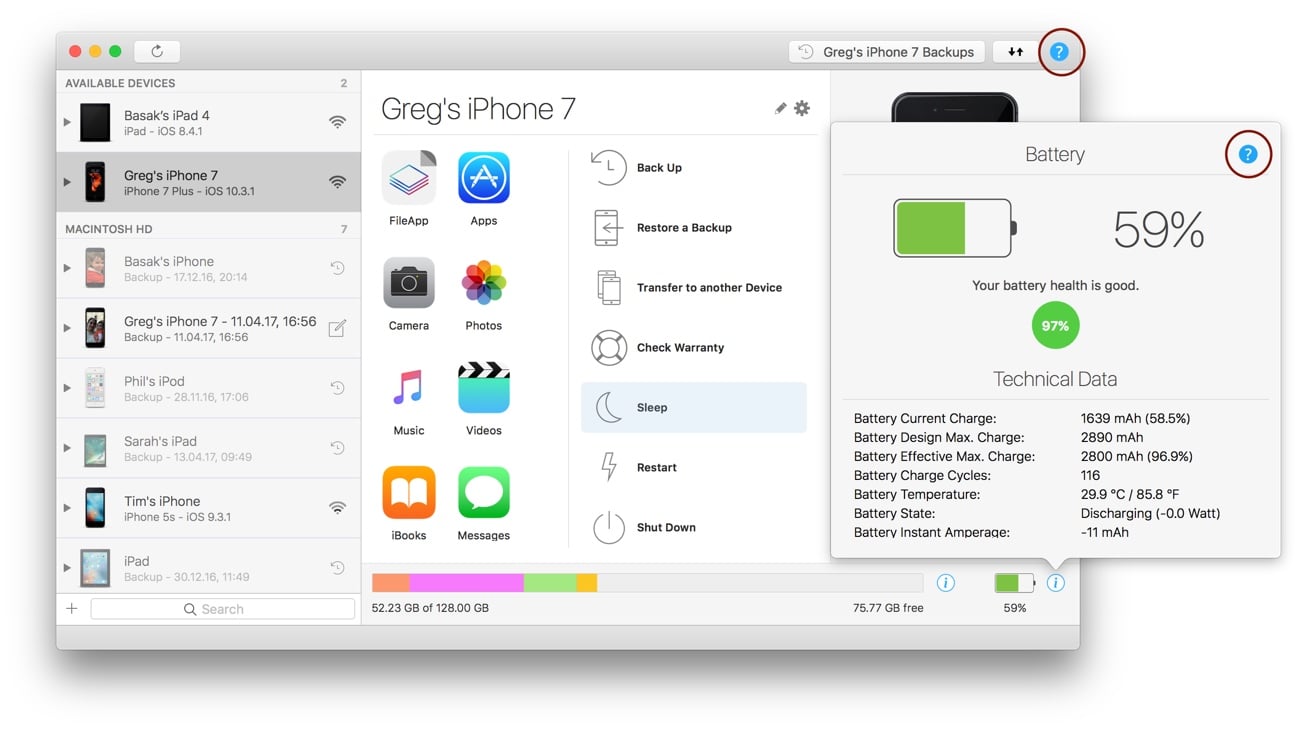 In addition to the manual, we've made all Help buttons in iMazing contextual: they will take you to a related article of the manual or the How To guides.
Help buttons in Backup, Restore, Transfer, and New Shortcut wizards
Help buttons of the Battery, Disk Usage, and Backups windows
Main window help button contextual to what is currently displayed (Messages, Photos, Apps, Voicemail etc...)
We hope you will find these new resources useful, and look forward to your feedback!