Shortcuts in iMazing 1 were useful, but were not very well integrated to the interface, and really could have been more user friendly.
Since iMazing 2.1.2, they're back and looking cute! It's now dead simple to add your favourite file sharing apps to your device's home screen in iMazing. Adding videos to VLC, or PDFs to FileApp has never been easier!
1: Click the New Shortcut button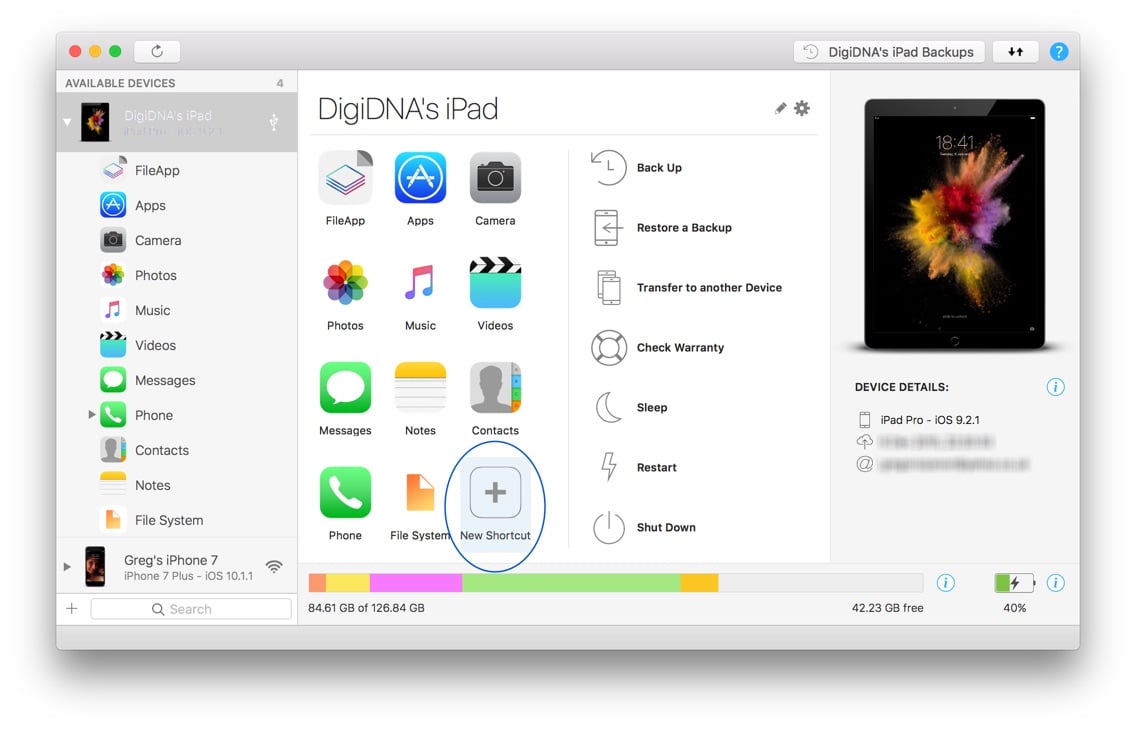 2: Select your favourite media player, PDF reader, or file manager app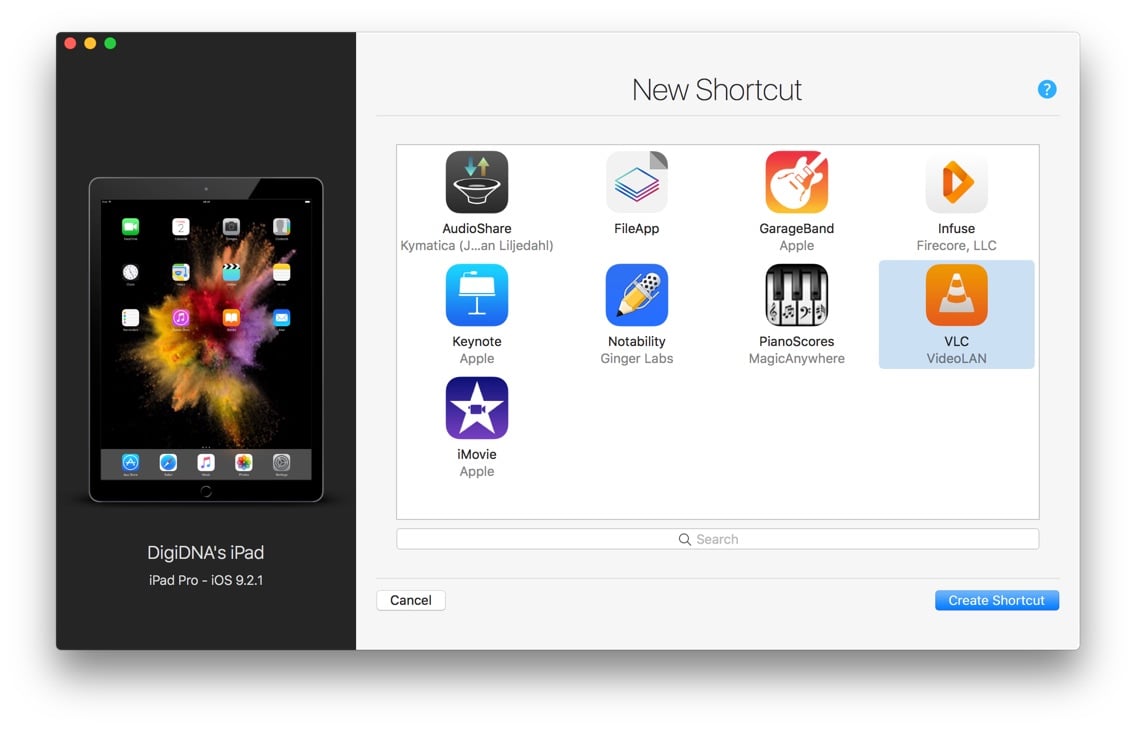 3: The app is pinned just a click away. Select it, and drag and drop your files!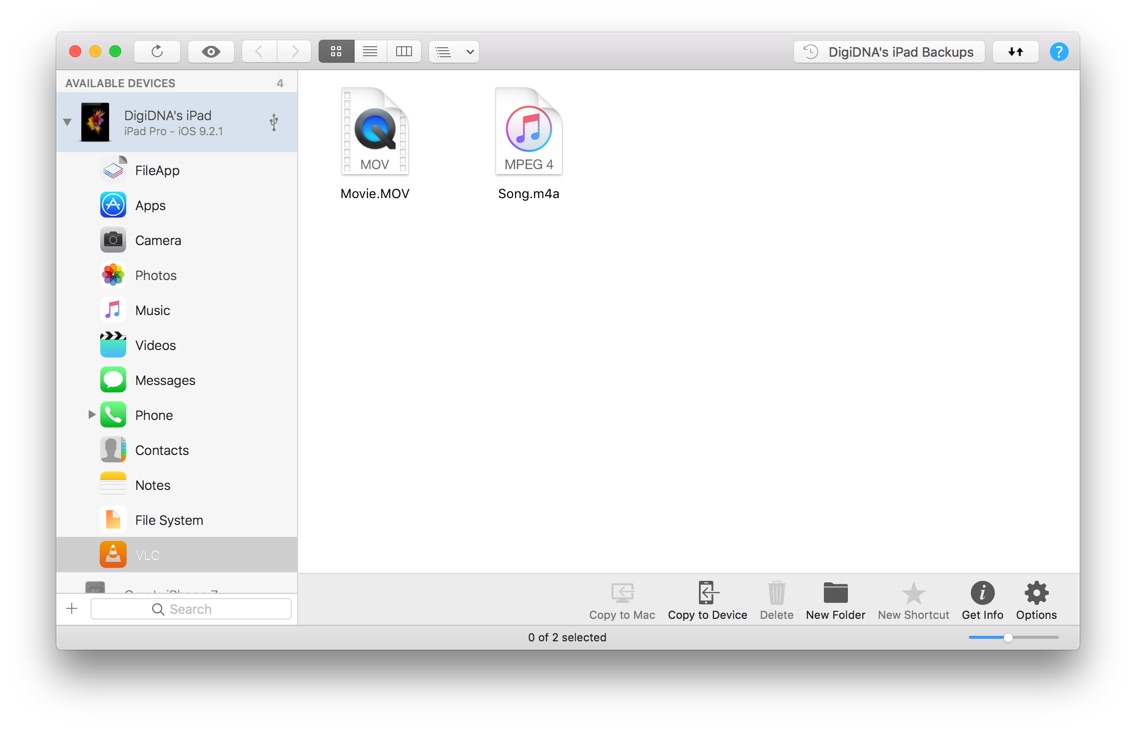 Other features
If you have FileApp installed, it will show up automatically.
It is also possible to create a shortcut to a specific location in the file system of your device. Simply navigate there using the File System or Apps section, and click New Shortcut in the bottom toolbar.
Right-click a shortcut to delete or remove it.