TechSupportAlert's Gizmo Reviews has an published a piece on DiskAid's ability to manage files and folders from a Windows computer, which is true. The other good news is that this is also true for Mac OS X!
Here's what Rob says:
If you're lucky enough to have an iPad, you'll know that the recommended way to copy files to and from it is via iTunes. Trouble is, while the iPad itself is a wonderful device, iTunes is a bloated, inefficient app that mainly exists in order to try to sell you downloadable content for your device.
If you want to browse and copy the files on your iPad and you don't want to use iTunes, thankfully help is at hand. There are some useful programs around which allow you to do this, one of which is called DiskAid. Once installed, you can copy files from (and in some cases to) your iPad from your Windows PC. You can also browse the device's file system and view what's already on it, including installed apps.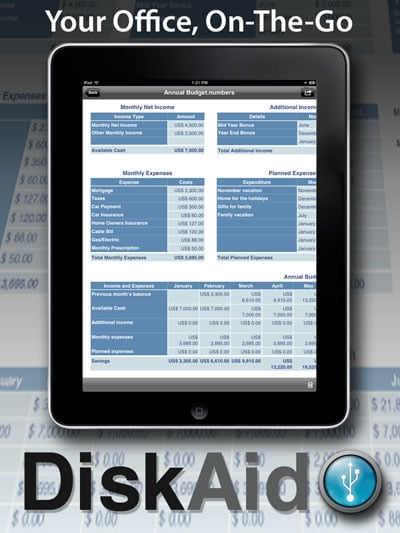 Download DiskAid 5 now and enjoy free file transfer to iPad, iPhone and iPod touch Apps, including for the all new iPhone 5 and any other device running iOS6!