We're thrilled to announce that iMazing is the first and only software to enable selective back up and restore of application state on recent iOS versions. With iMazing 1.3, you can:
Transfer an app's state from your iPhone to your iPad, and vice-versa.
Back up sensitive data of apps: store the app's data safely on your computer, and remove it from your device when travelling.
Export a game to your hard drive to make space on your device: your progression will be restored when you re-install game progression with iMazing.
Share your game state with friends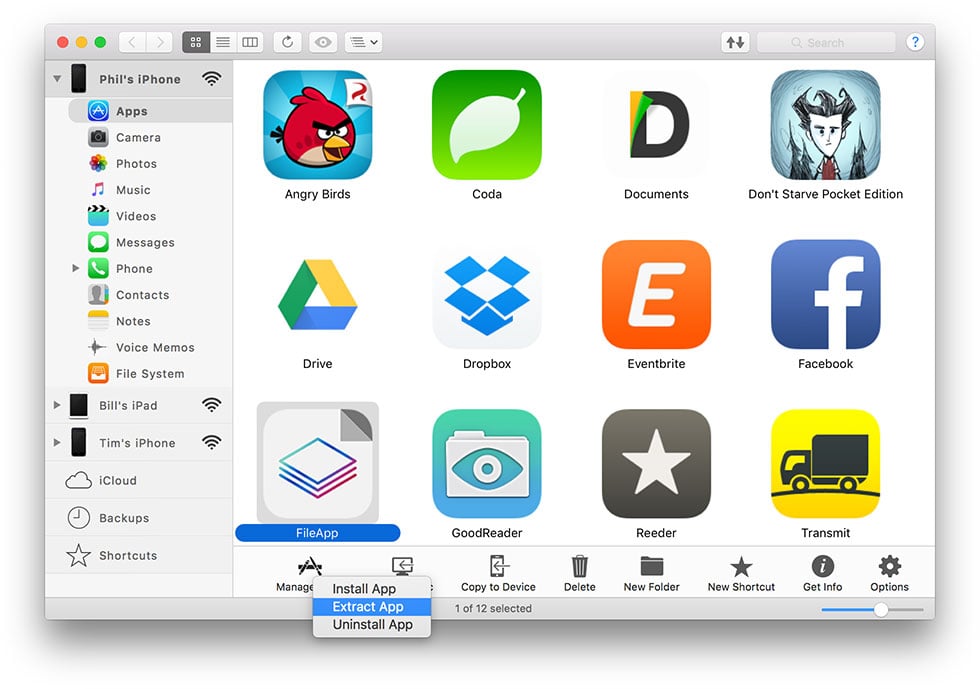 We're sure you'll find plenty of other uses for the feature – let us know!
Does it work for all apps?
The feature is compatible with the vast majority of apps, with 2 exceptions:
Apps which do not restore state exhaustively when doing a full restore of a backup ( developer error or choice )
Apps which store user data in a shared container ( WhatsApp for example ) – we do hope to support these very soon.
Is it compatible with iOS 9?
Absolutely.
On devices running iOS 9 and above, the application itself (.ipa) will not be included in exported .imazingapp files. Restoring a .imazingapp will restore the app's state, providing that the app is already installed on the device.
Is this a hack?
Absolutely not! Sharing application state does not share the app itself.
Users who try to install your .imazingapp file will be prompted to download the app from the app store if it isn't installed on their device already.