Music Library
We've tweaked our music section so that it better communicates which tracks are transferable or available in the cloud, iTunes Store purchases or Apple Music tracks.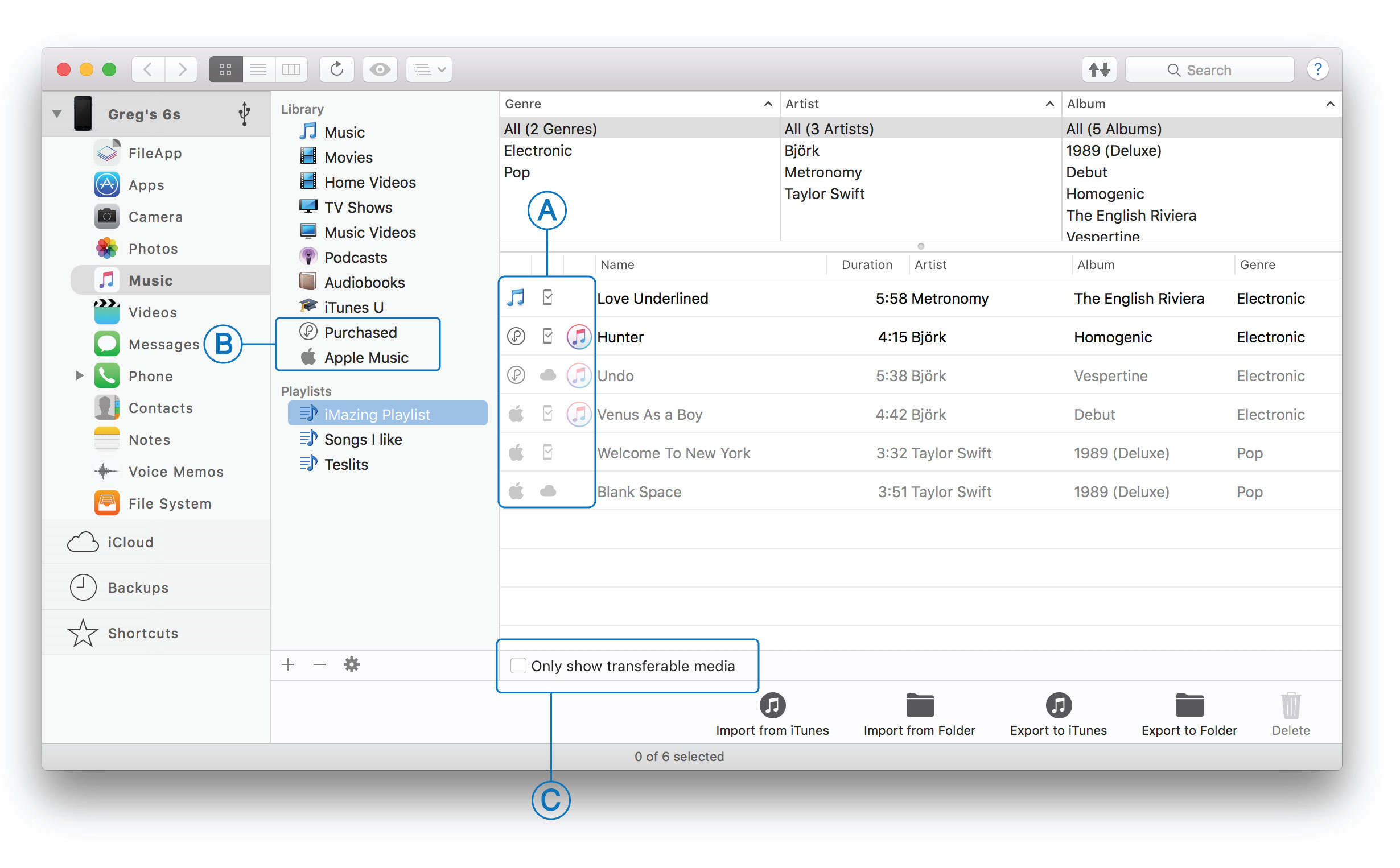 A – New Status Columns
The first column identifies wether a track is an Apple Music track, was purchased from the iTunes Store, or is a track you own (ripped from a CD, downloaded from another MP3 store, etc…).
B – New Smart Views See all Apple Music tracks, or all media purchased from the iTunes Store in one click.
C – Only Show Transferable Media
Enable this filter and iMazing will only display tracks which you can extract from your device, filtering out tracks available for download from the cloud (but not locally available on the device), and Apple Music tracks (which are all DRM protected).
iOS 9.3 Compatibility
Password protected notes are detected as such. Minor compatibility fixes.
Localisation
iMazing is now translated in Arabic – special thanks to Mr. Ahmad ALJUHANI.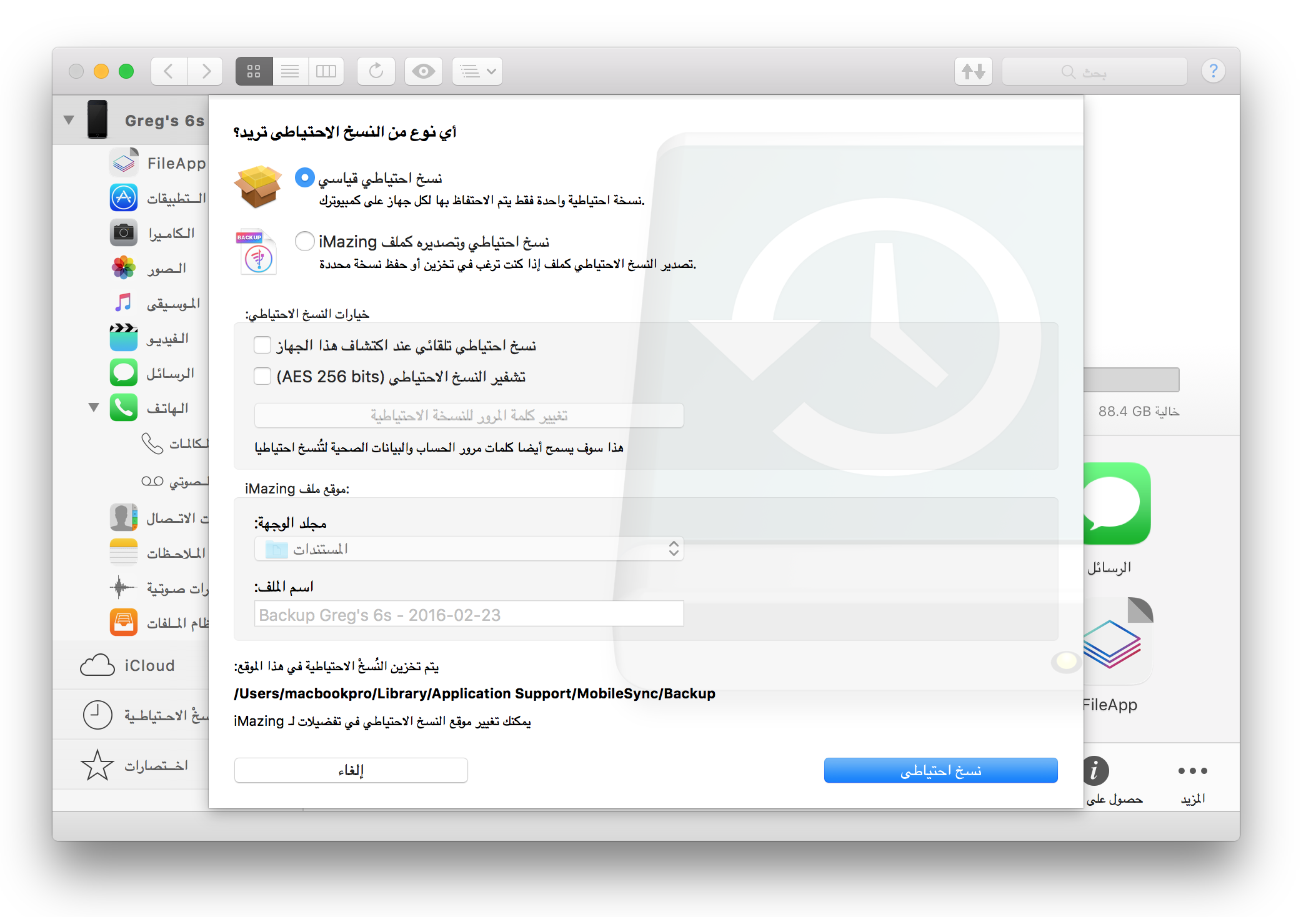 Backup Browser
Our backup browser is now much, much faster and allows for tinkerers to edit any part of a backup, even if encrypted (providing the password is known, of course). Additionally, backups now feature an 'Apps' section which works just like the 'Apps' section of a connected device:
Extract apps from a backup in .imazingapp format
Add .imazingapp apps to a backup
Remove apps from backups
In short, iMazing now lets you manage backup apps just like device apps: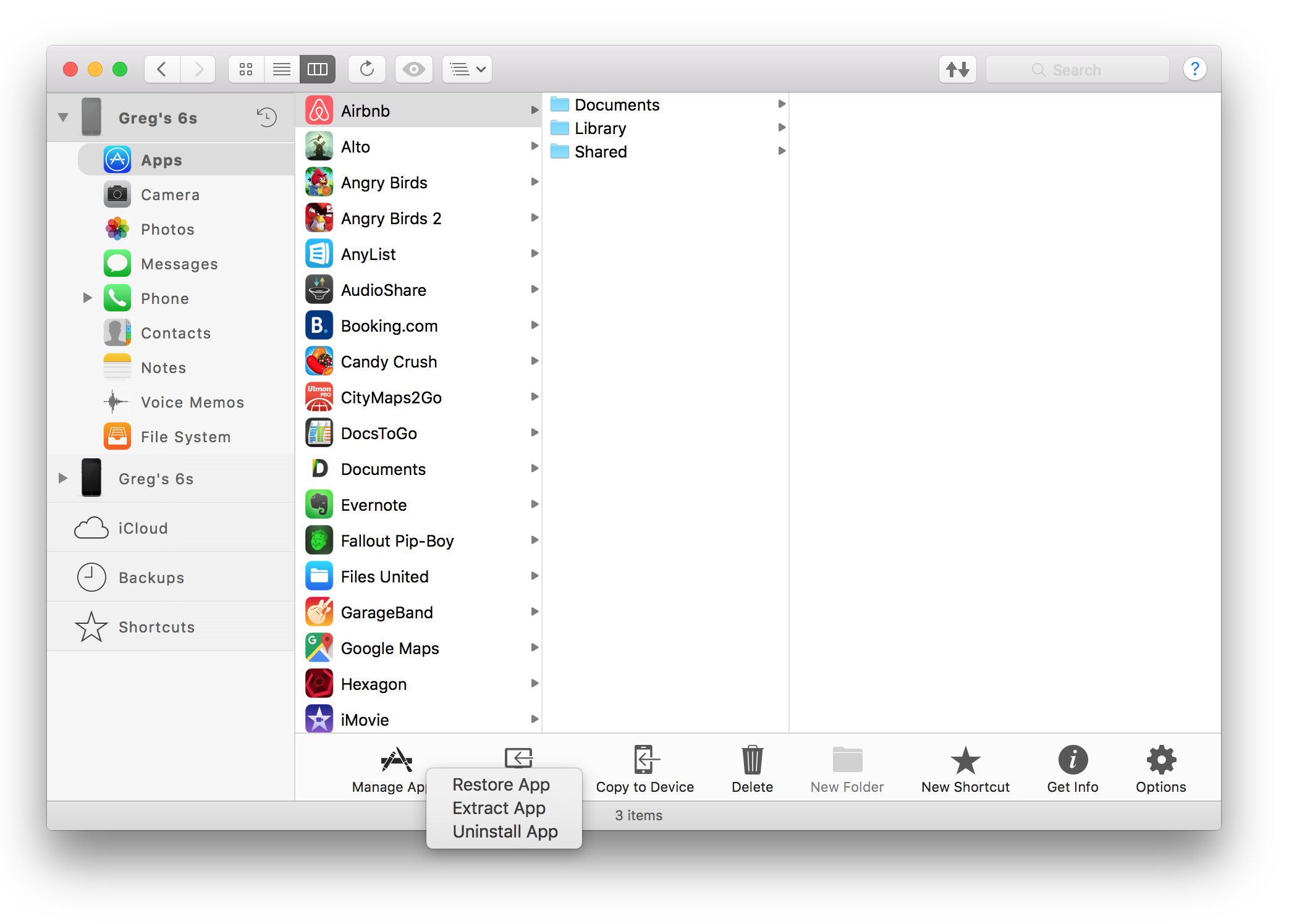 Backups
Encrypted backups no longer slow down loading of datasets, and do not require a device to be connected anymore.
Device Management
Wipe a device through it's contextual menu (Erase all Content after right clicking a device in the left sidebar)
Get detailed info on the state of your device's battery (Get Info option in the bottom toolbar)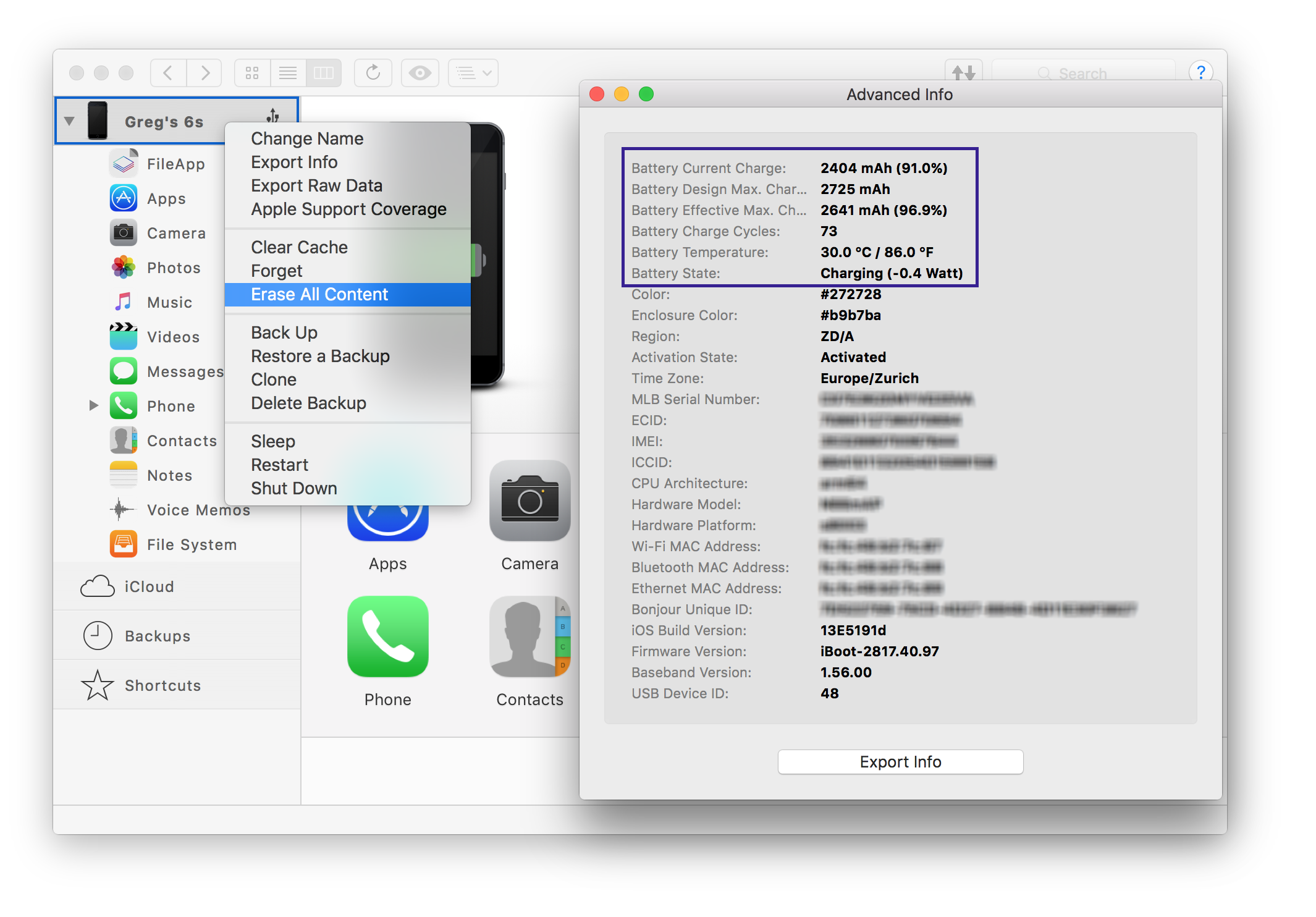 Accessibility
We've completely reviewed our Mac and Windows UI code to better handle compatibility with screen readers. Their may be more work to do, but we certainly hope that it's a substantial step in the right direction! Many thanks to the following Twitter users for their help and patience:
@canadianlynx1
@featherbear15
@FreakyFwoof
@JichaMan1974