iMazing 2 is our biggest release in 2 years, and is available right now for PC and for Mac!
We've refreshed the UI so that it better reflects your content, we've made backups not only safer but way more powerful, and we've added new wizards to help you transfer your data safely to your new iPhone.
Here's a little overview of our new features, read on!
Full iOS 12 support
iMazing supports the latest iOS version, and boasts great retro-compatibility too. It can even read older backup formats, encrypted or not. We've been around since the first iPhone, and it shows!
macOS Sierra and Windows 10 compatible
And of course, older versions of Windows and Mac OS are supported too.
A time machine for iPhone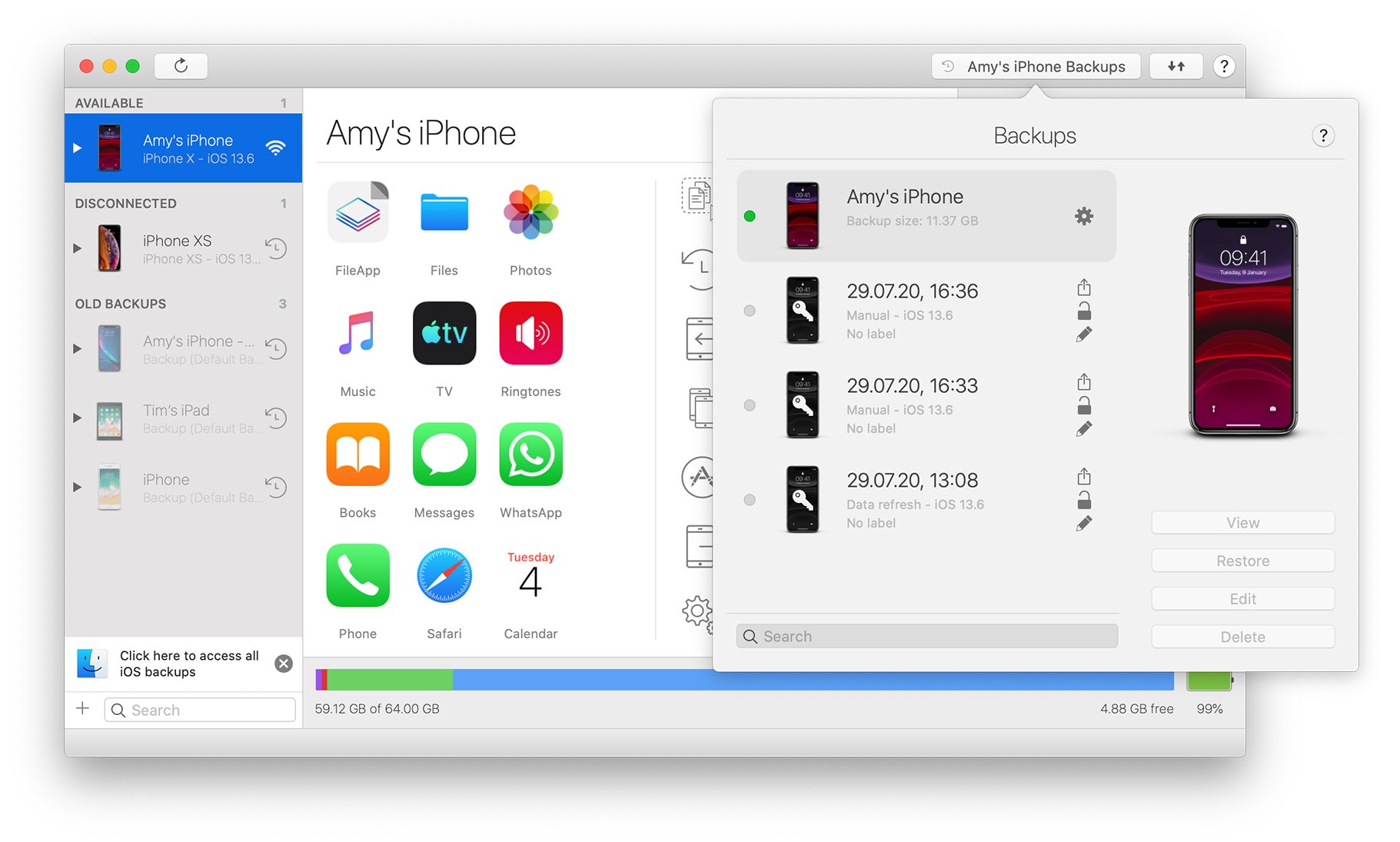 iMazing 2 automatically keeps a history of your backups. You can switch between different versions in exactly 3 clicks. Go back in time and browse your iPhone just as it was yesterday or last month.
Fresh look and feel
iMazing now displays the screenshots of your Apple devices, both lock screen and home screen. Not only does it make for a more colourful and personalised interface, it also helps identifying which iPhone is which in a quick glance.
Our new wizards focus on backing up and setting up backup options, restoring a backup, and transferring your data to a new device. More powerful than before, and easier to use!
Advanced backup management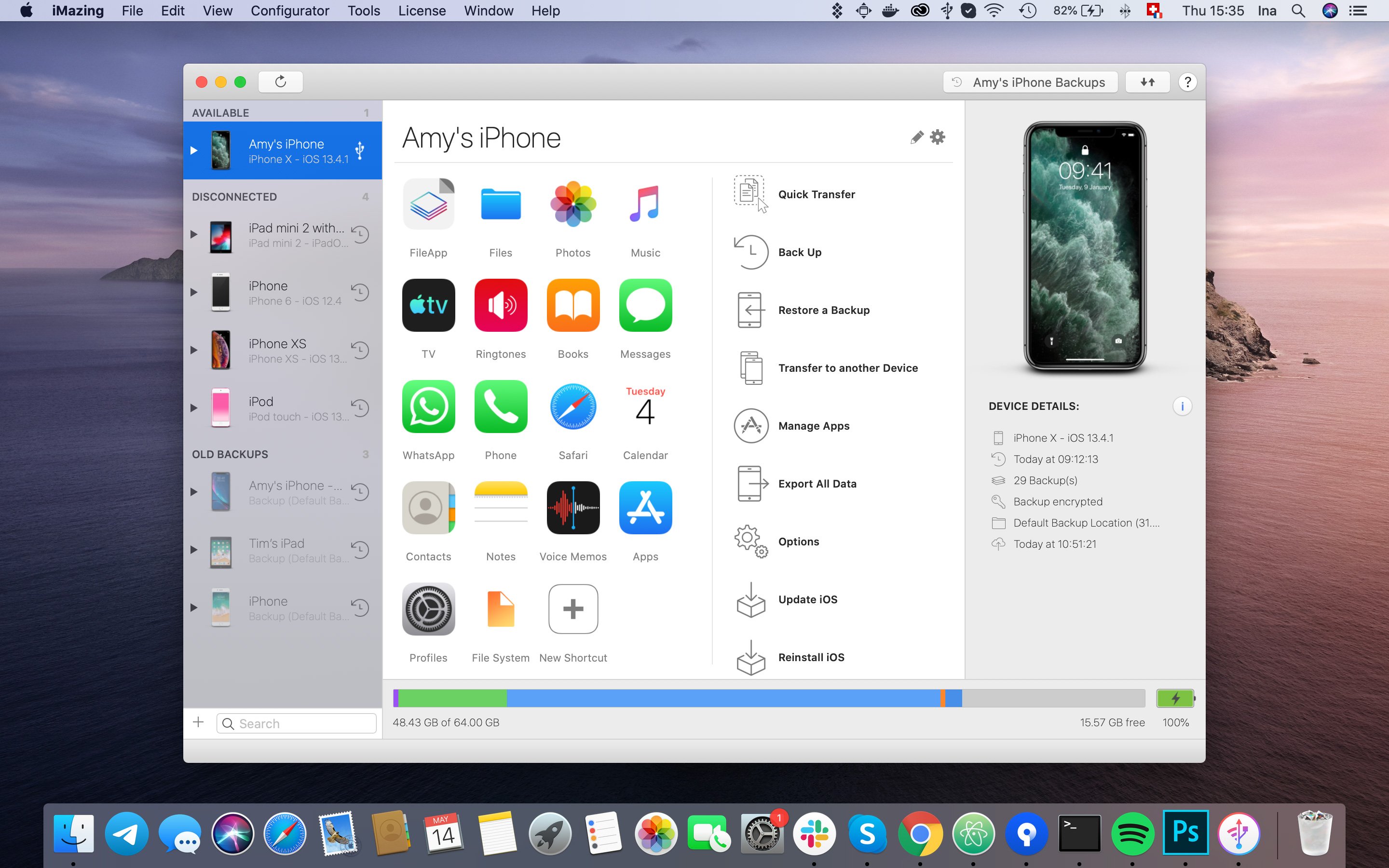 Unlike with iTunes and iCloud, backups are safely archived and never overwritten. Only new data is stored, so new backups use less space. Plus, you can choose to backup each of your devices to a different location.
Battery health check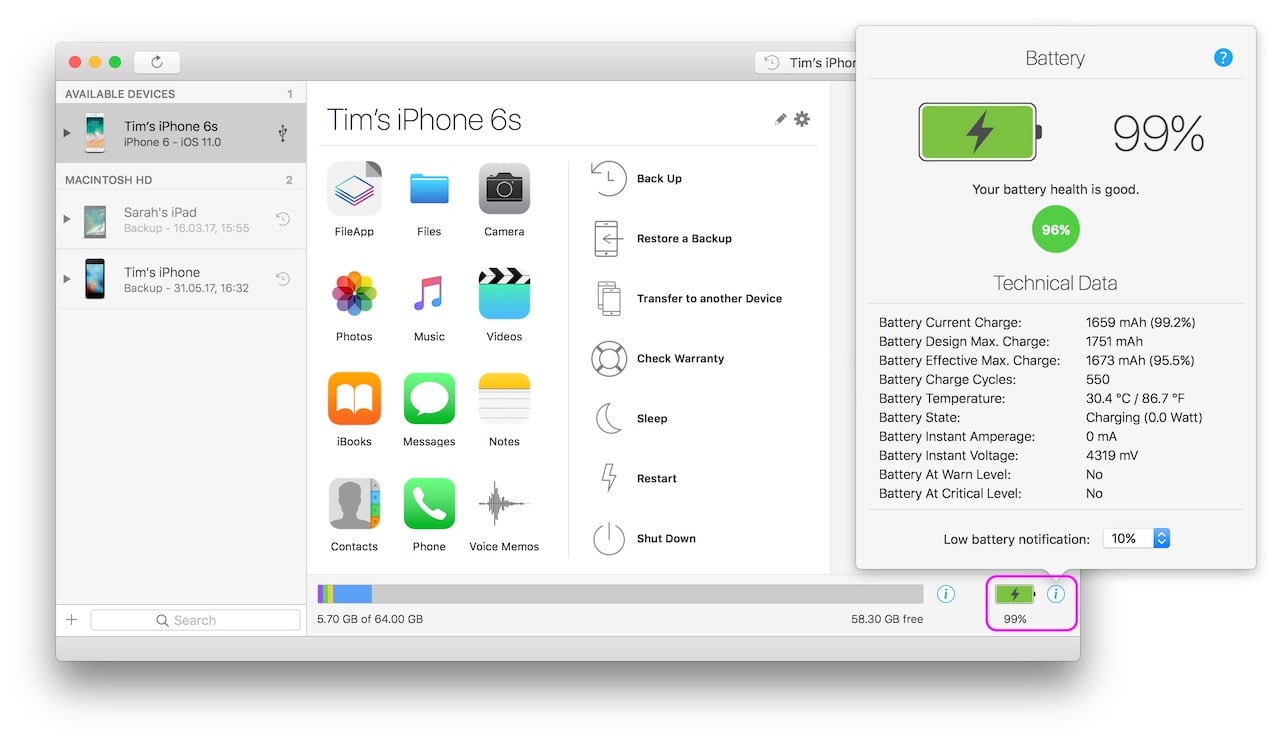 iMazing 2 monitors battery performance and indicates its health. Users can check anytime a battery's charge and wear. Convenient when you suspect a problem, or just to be sure that everything is fine.