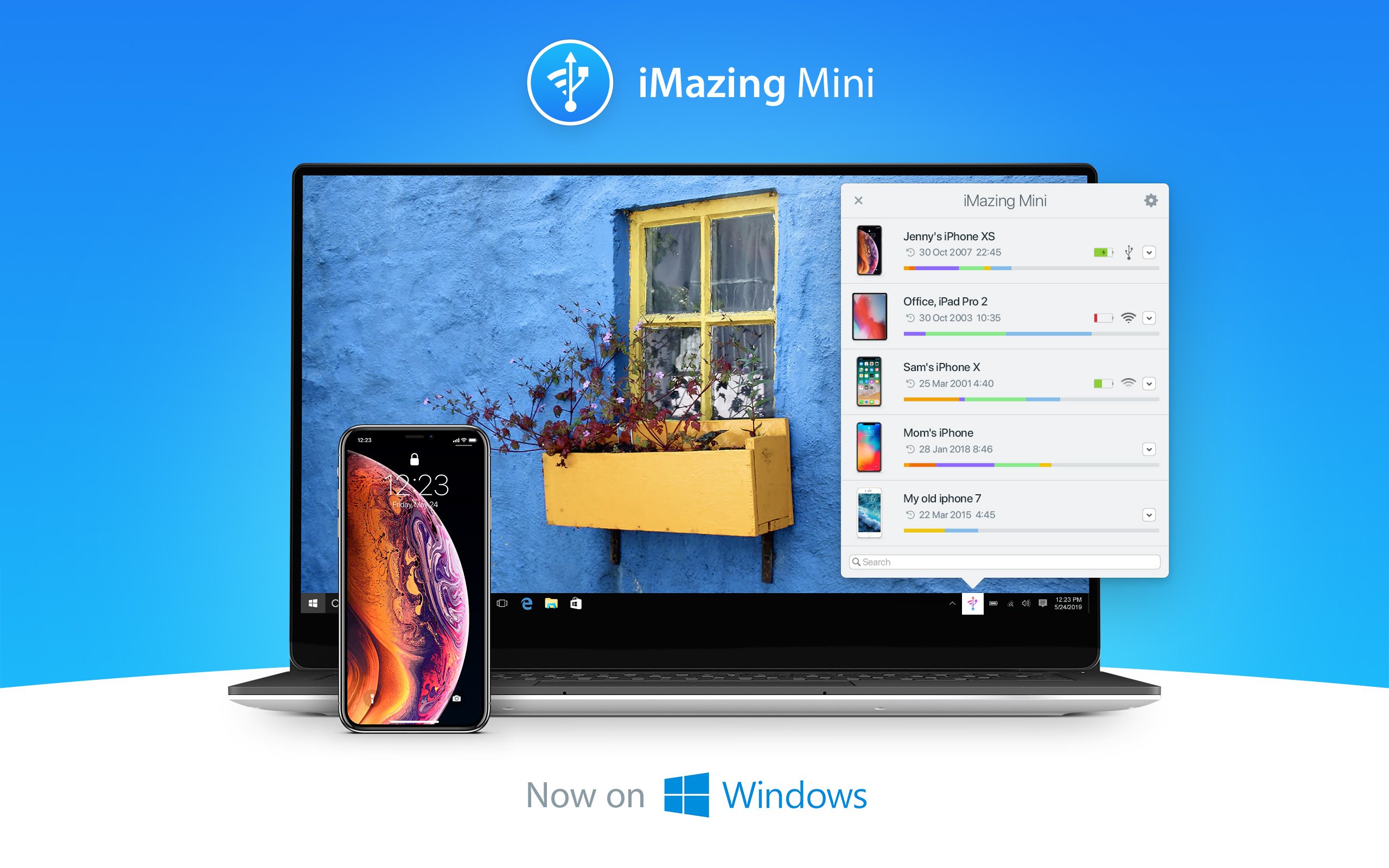 Backups should be done automatically, period. Thanks to iMazing Mini, you can back up your iPhone and iPad to your chosen location, on your schedule, and now to any computer - Mac and PC!
To start using iMazing Mini on your computer, simply make sure iMazing is up to date, or download and install it from our website. No need to purchase a new license, and no need for an additional install - iMazing Mini is packaged with iMazing.
Want to know more about iMazing Mini? Read our Getting Started guide and watch our new YouTube tutorial. Or, just keep reading for a quick summary.
Automatic iPhone & iPad Backups. To Mac & PC.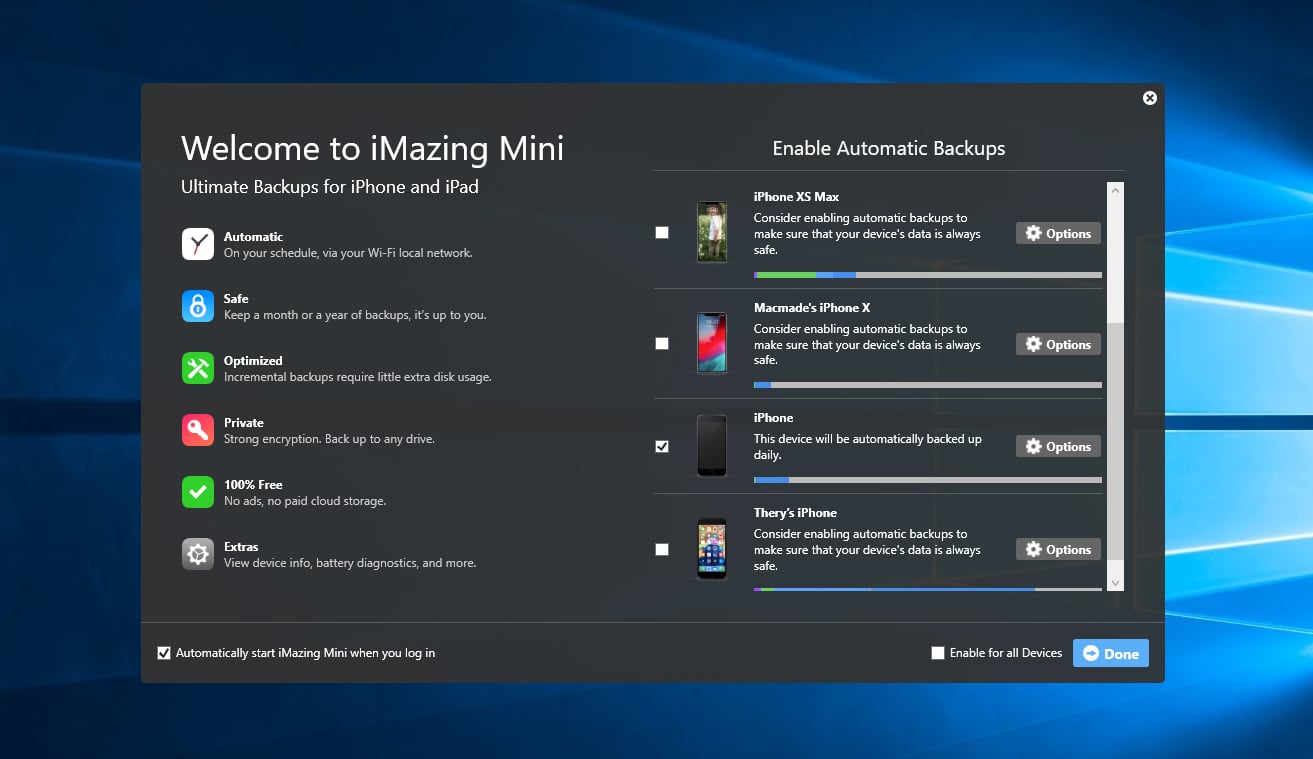 Automatic backups via Wi-Fi - configure when and how frequently each of your devices is backed up
Time Machine like snapshots - go back in time and restore any specific version of your backup.
Secure encryption - Apple's backup encryption format is fully supported and encouraged.
Extras - set low battery notifications, access battery health data, browse advanced device info.
Want to know more about how to automatically back up your iPhone or iPad via Wi-Fi? Check our detailed guide about this.
iMazing Mini also offers the quickest and easiest way to copy music, photos and documents straight to your iPhone or iPad - just drag and drop files or folders to your device in iMazing Mini and pick a compatible app. Done.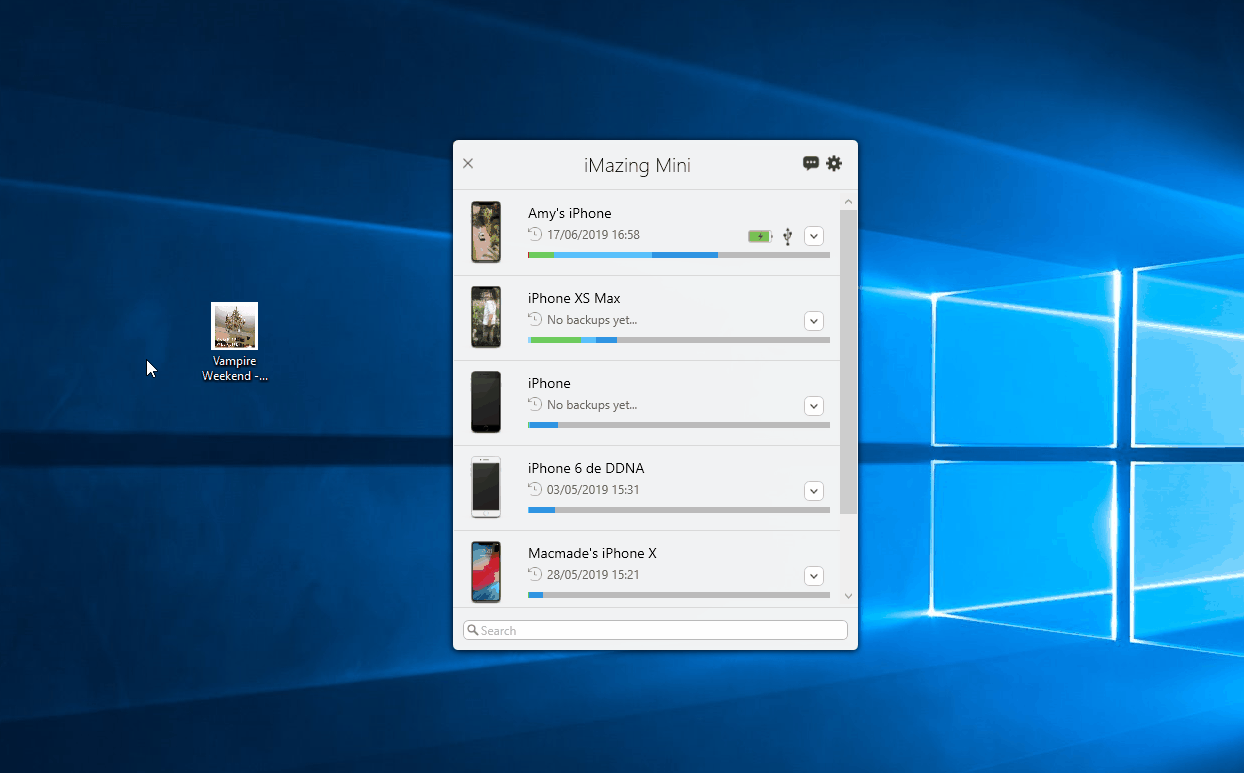 We hope you'll enjoy the new improvements and thank you for being part of our iMazing community!
iMazing Team