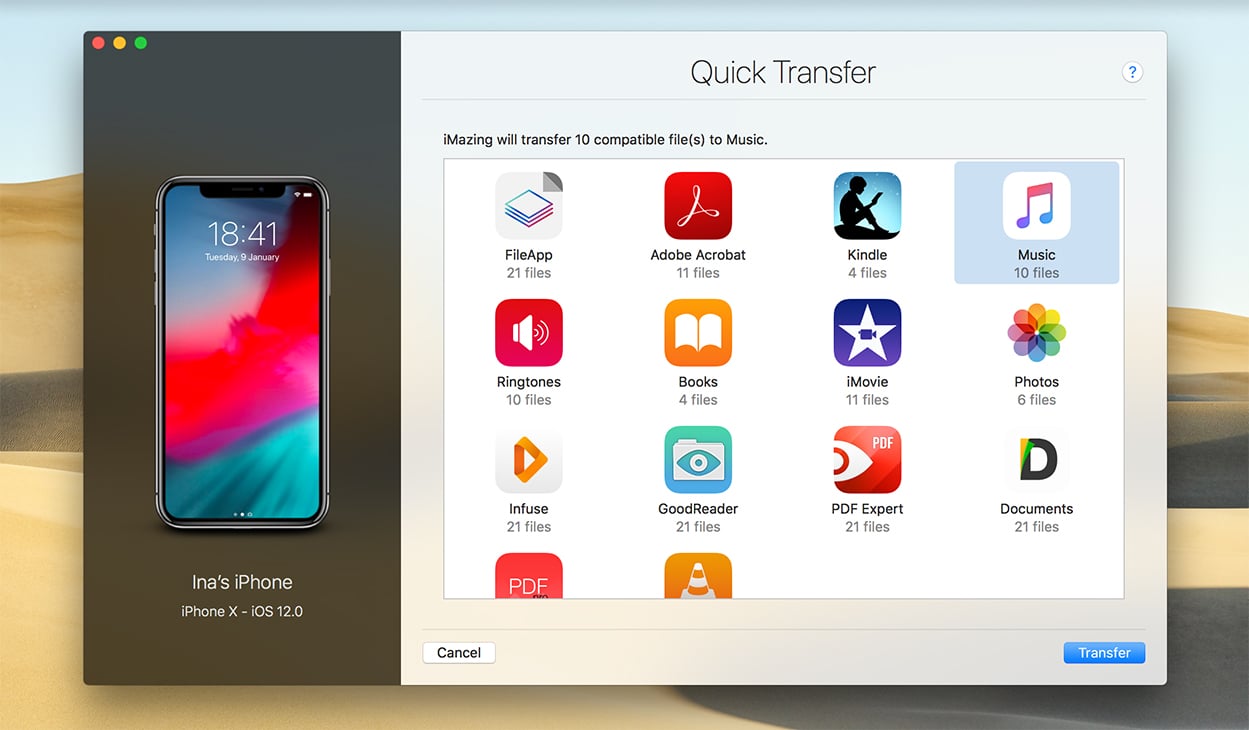 iMazing's latest update is here! Along with full iOS 12 compatibility and iPhone XS support, it introduces a couple of cool new features focused on helping you easily transfer your documents, media and data. Let's dive in and see what iMazing 2.7 (macOS) and 2.6 (Windows) have in store for you.
Full iOS 12 Support, iPhone XS Ready
You can safely update to iOS 12 within iMazing - we'll even take care of backing up your iOS device for you. You can read our iOS 12 focused blog post here.
The new iPhone XS and iPhone XS Max will start shipping early this week - ours are scheduled to arrive Friday. We've already added support for them in iMazing's UI, and even the iPhone XS Max should display in iMazing beautifully when you first connect it. Here's what your iPhone XS should like once you connect it to iMazing: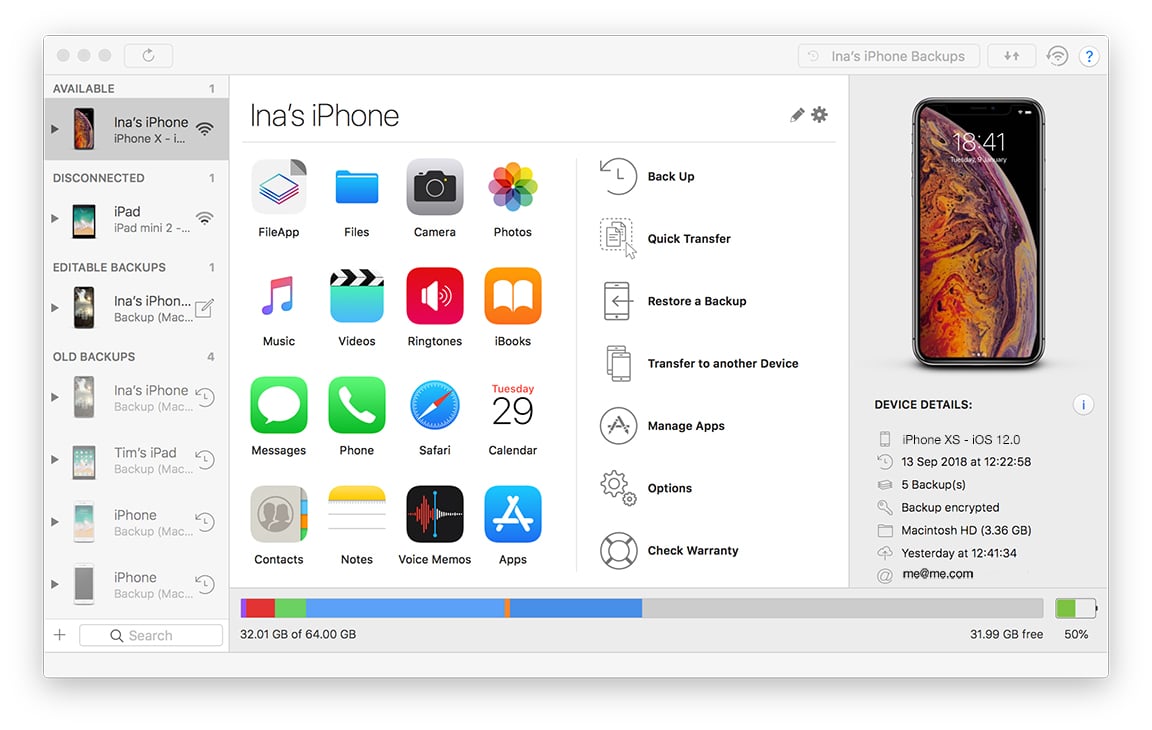 Desktop side, macOS 10.14 Mojave isn't here quite yet. But we love Dark Mode so much that we didn't lose any time - we've been Dark Mode compatible for weeks already! Behold: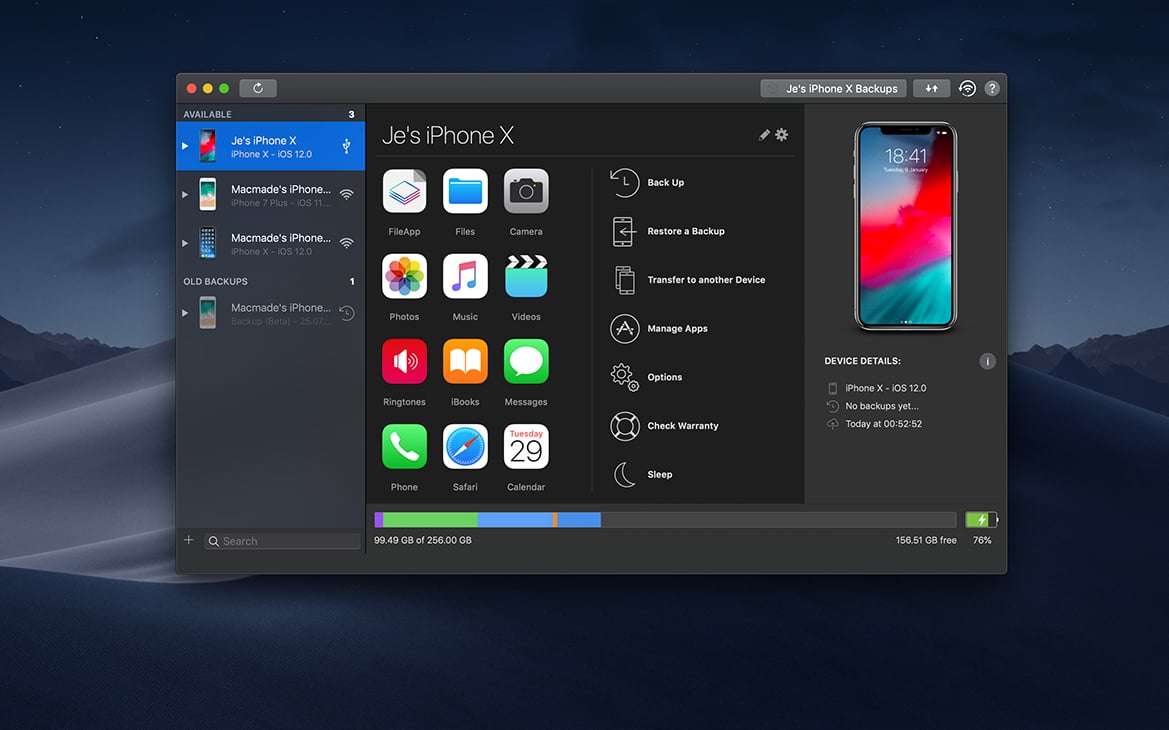 We'll post more about macOS 10.14 and its unique new security features when it gets officially released next week. Spoilers: iMazing handles them very well already.
Quick Transfer
The most important new feature in our latest update is the Quick Transfer wizard. Think of it as an assistant which makes it possible to drag and drop any kind of media and documents to your iOS device: focus on your content, iMazing will let you know which apps are the best fit. It's almost too easy...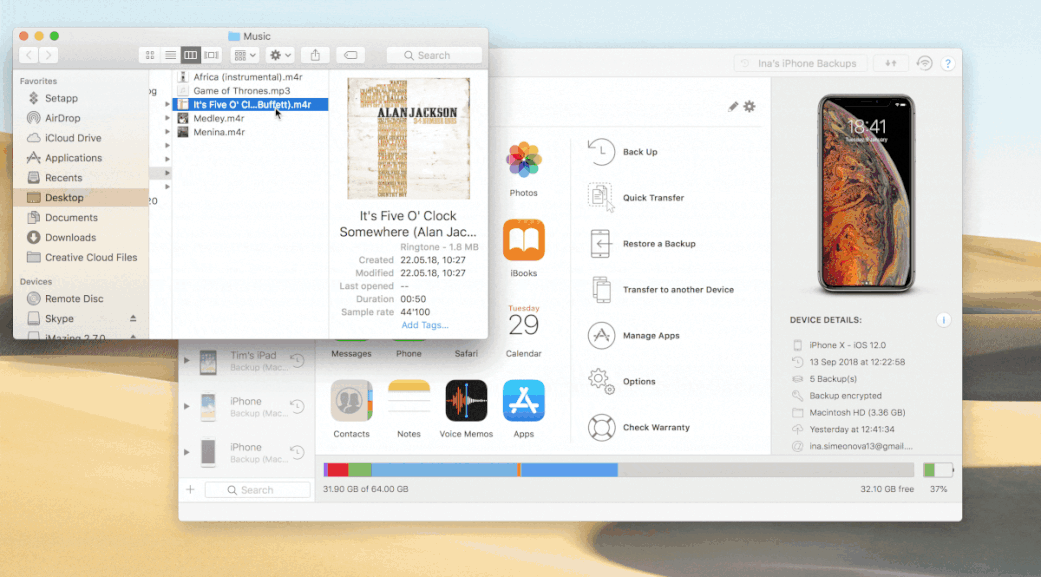 Try dropping files to your iPhone, and iMazing will present you with all compatible apps. In the GIF above, we see that an audio file can be transferred to the Music app, used as a ringtone, or transferred to other media player apps and file managers. Magical!
Read our in-depth guide on the new Quick Transfer wizard
Export All Data
Our second new addition is first and foremost aimed at professionals who need to quickly export data from iOS devices in human readable formats: repair shops, lawyers, data recovery professionals... It's a simple wizard labeled Export All Data in iMazing's actions list. Here's what it looks like: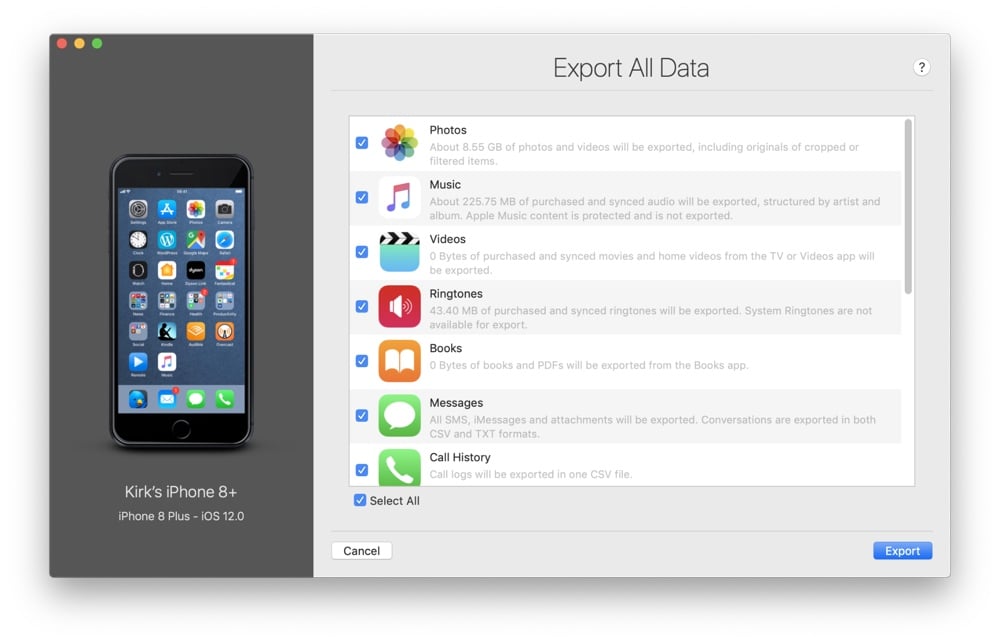 All datasets supported by iMazing are available: Photos, Music, Videos, Ringtones, Books, Messages, Call History, Voicemail, Safari Bookmarks and History, Calendars, Contacts, Notes, Voice Memos and app files. Select the ones you need, and hit Transfer: iMazing will export the data to your chosen folder, neatly arranged in clearly labeled subfolders.
Special thanks to Geneva's MaClinic repair shop, who suggested the feature 👍
---

We hope you'll enjoy the new features, and can't wait to tell you about what's coming next. Keep the feedback coming,
iMazing Team