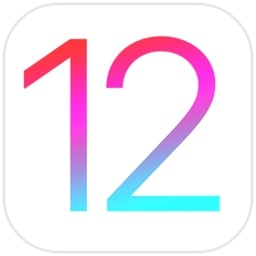 iOS 12 will release later today, and iMazing is already fully compatible. To make the most of iOS 12, we strongly encourage you to update to iMazing 2.7 (macOS) and 2.6 (Windows). These updates are 100% free for all iMazing 2 license holders, and pack a few very useful new features about which you can read here.
As always, you can update from within iMazing, or by downloading the latest version from our website.
iOS 12 is of course all about Memojis. Memojis? Think Mini Me + Animoji, and you'll have a good idea of what they are. Of course, iMazing can export them from your conversations: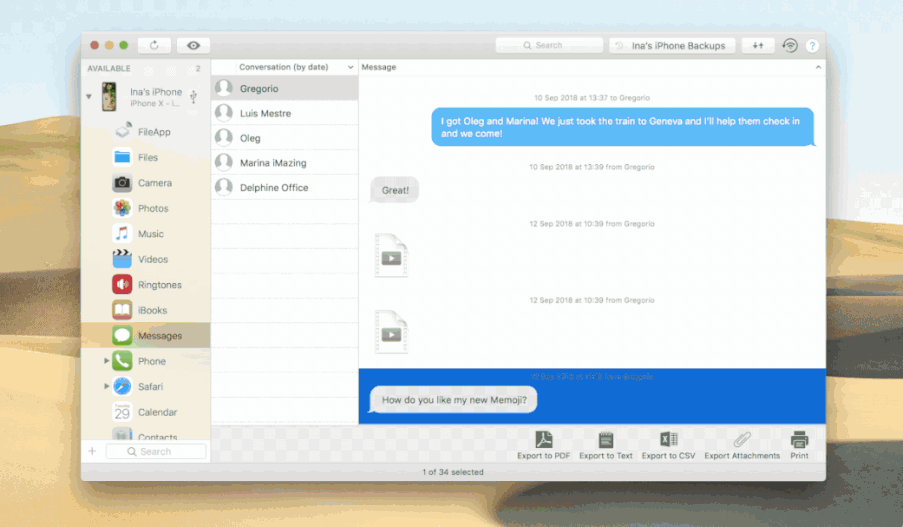 Joke aside, iMazing fully supports this new iOS version, and you can safely update to iOS 12 within iMazing - we'll even take care of backing up your iOS device for you as part of our update process. If needed, here's a refresher on updating iOS with iMazing.
iOS 12 changes which impact iMazing
Your iMazing experience will be largely unchanged after you update. But as is the case with every iOS update, there are differences in what data can be accessed and how. Here are the 3 main differences:
1 - New Backup Version
Apple made some internal changes to how backups work, and bumped up the backup version from 3.2 to 3.3. What this means for you is that your first iOS 12 backup will be a full backup, which will take longer to complete. This is the case for all local backups: whether you perform the backup with iTunes or iMazing does not make a difference.
When the backup does complete, and if you have enabled backup encryption, iMazing will warn you that it cannot optimise backup size and offer to delete your previous backup. If you can spare the space, we suggest you keep it for a while!
If you back up with iTunes, iTunes will keep a copy of your previous backup without offering to delete it.
2 - iCloud Voice Memos
Voice Memos in iOS 12 can be synced via iCloud. If you enable iCloud sync for your memos, they won't be included in iTunes or iMazing backups anymore, but will still be exportable from your connected iPhone.
At the time of writing, iCloud.com has not yet integrated Voice Memos access, but we believe that's only a matter of time.
3 - USB restricted mode
Earlier this summer (on July 9th) USB Restricted Mode was introduced as part of iOS 11.4.1 update. If you didn't update to iOS 11.4.1, USB Restricted Mode will be new for you.
This special mode prevents USB accessories, which are plugged into the Lighting port, from communicating with iOS. USB restricted mode kicks in by default when your iOS hasn't been unlocked for more than one hour. It might seem like a small change but it aims to protect sensitive user data from being extracted by hackers or law enforcement, specifically seeking to block Grayshift's Gray Key box, a tool for breaking into iOS devices via USB.
USB Restricted Mode is enabled by default and it works like this: if your iOS device isn't unlockedfor an entire hour, iOS will limit the Lighting port to charging only. This means that after one hour of being inactive, your iOS device will stop communicating with your computer until you unlock it with your passcode, Touch ID, or Face ID. If your device goes into USB Restricted Mode, software such as iTunes or iMazing will not be able to detect that it is connected.
It is possible to disable USB Restricted Mode in Settings -> Face ID and Passcode -> Allow Access When Locked: simply enable the USB Accessories toggle there. Note that we do not encourage you to do that, as it decreases your data's security.
💡 USB Restricted Mode only affects the USB connection. iMazing's Wi-Fi connection to your devices is not affected.