Shortcuts in iMazing
Apps Shortcuts
The last button in the panel is the New Shortcut button. It opens a wizard which lets you pick an application you would like to create a shortcut to - very convenient to keep VLC or GoodReader files just a click away! Apps which you create a shortcut for show up in the Dataset Panel, just like VLC in the screenshot below: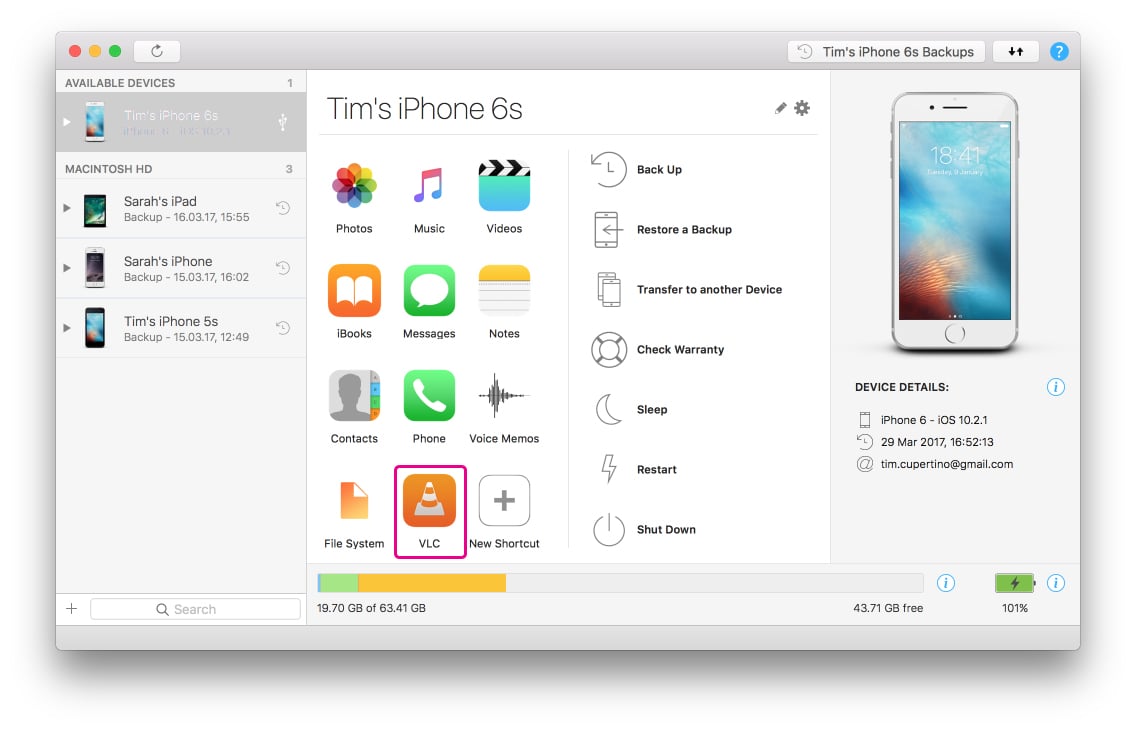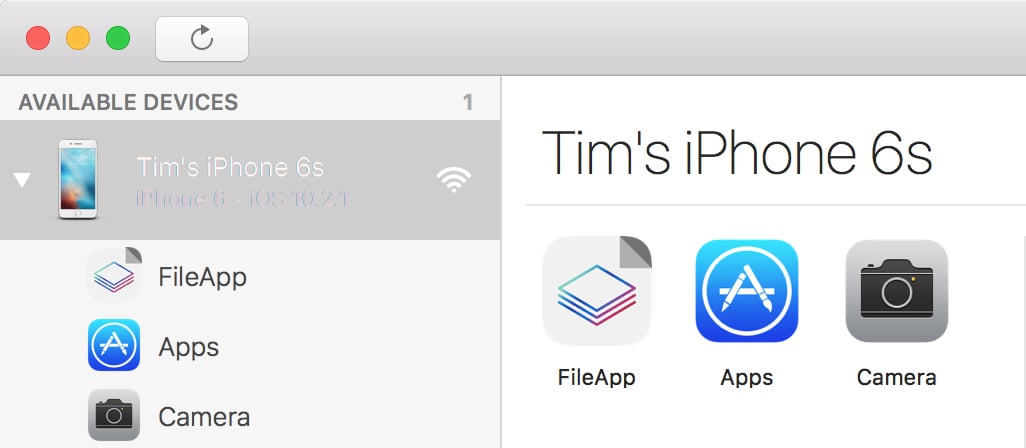 💡Tip: If you do not see your shortcuts, or the New Shortcut button, make sure that you have selected a connected device and not a backup: shortcuts are only available for live devices.
Folder Shortcuts
For advanced users, iMazing also offers shortcuts to specific locations in a device's file system. It can be to a sub-folder of an application's Documents folder, or to a specific location in the device's Media folder for example.
Adding this type of shortcut is done via the File System view:
In the sidebar, select the File System section of a device
Select the folder of you choice, and click New Shortcut in the bottom toolbar
Enter a name for your shortcut, and click OK. Your shorcut will now appear in the Datasets Panel.