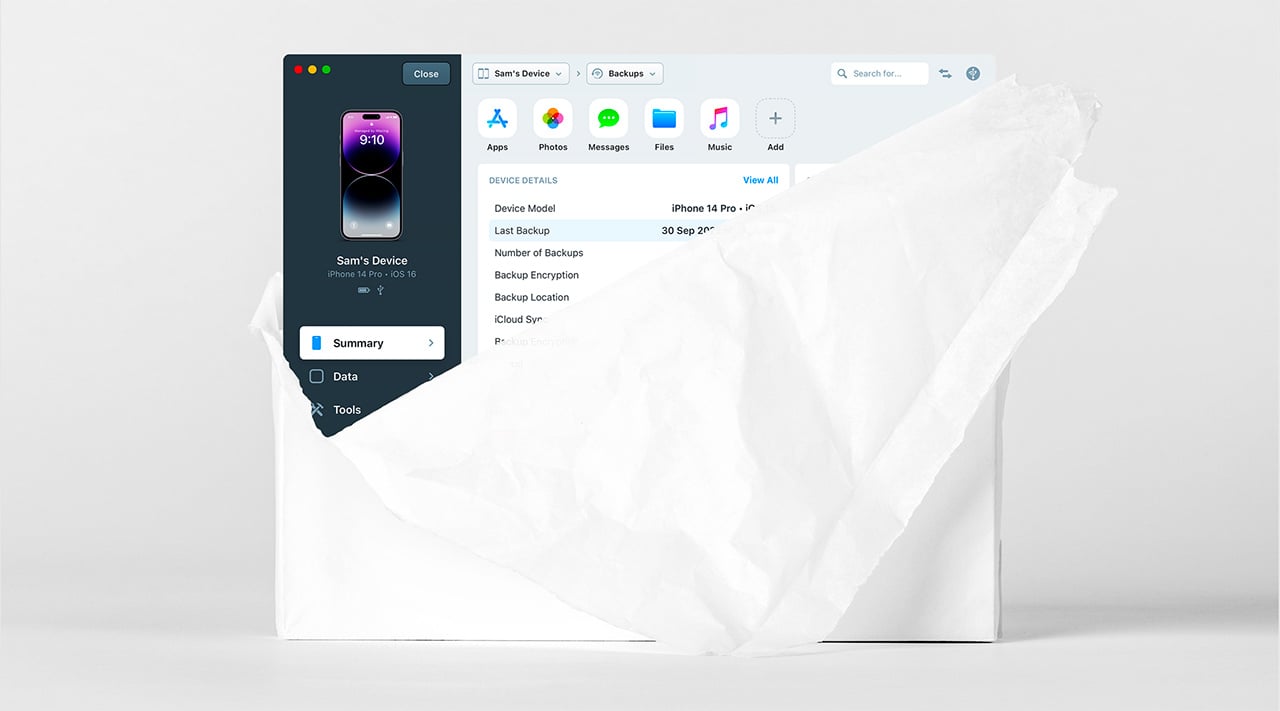 Since the start of the year, we've been working on the final minor release of iMazing 2, which also lays the foundation for iMazing 3, due later this year.
Version 2.17 is now available for download. This release introduces a host of small additions and user-requested features, including improvements in the following areas:
Spyware Analyzer: new module to analyze calendars, new indicators for various stalkerware apps and recently discovered spywares "KingSpawn" and "Operation Triangulation". More details here.
Messages and WhatsApp: new Emojis introduced in iOS 16.4
WhatsApp: added support for "Disappearing messages" and "Communities"
iMazing Mini / Automatic Backups: new notification dialog to improve the user experience with the new iOS backup passcode prompt introduced by Apple in iOS 16.1 and above
Photos: export options are now saved, improvements when converting photos or videos
Music: added Play, Stop and other centralized media control keys and shortcuts for both macOS and Windows
Music: added new column Sample Rate, support for Comment tag and FLAC audio file artworks
iMazing Configurator: added a USB port number mapping feature and other new blueprint actions
iMazing CLI: various improvements
Other minor UI and stability improvements
Check out the complete release notes for macOS and for Windows.
iMazing 3 arrives later this year
We are targeting the release of iMazing 3.0 for the fourth quarter of 2023. We previously mentioned will be a free upgrade for everyone who purchased iMazing 2 after October 2020.
Our new bit of information to tease about iMazing 3: We are continuing to develop native apps for both Mac and Windows!
We considered moving to a unified platform like Electron to simplify engineering, as so many other developers have, but ultimately decided that none can meet the standards that we require. The result is that in addition to sporting a beautiful new user interface, iMazing 3 will be faster and more responsive than ever.
Please sign up if you are interested in beta testing iMazing 3 before its release!