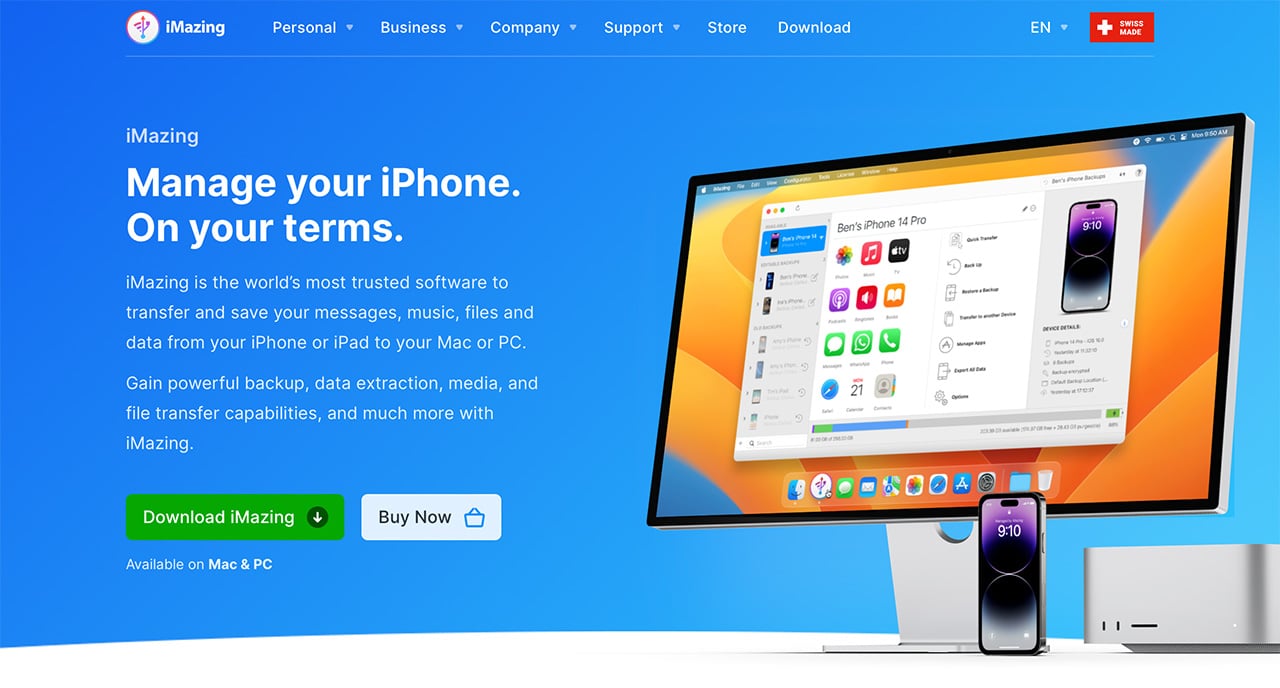 If you've followed DigiDNA, you may have noticed we're not overly communicative. Our last email was the single one we sent for Black Friday last year, and our previous blog post pre-dates that.
While the trend with corporate communications and marketing has been to crank out tons of cookie cutter content related to your industry in order to pump your own site's perceived value and traffic, we're clearly inclined towards the strong and silent type.
That said, we have many good stories to share, from our experiences as a small, growing software company in Switzerland, to what we uncover ourselves about the inner workings of iOS, and the stories we have from our extensive customer base and fans.
Return of the Updates
We'll be sharing more updates with you regularly going forward. You can keep a pulse by following one of our socials, or you can subscribe to our newsletter. We'll only get in your inbox a few times a year, we promise.
Refreshed Website
We decided a year ago that it was time to update our website's nav bar and footer, and many months later you're seeing the end result. We've also added several new pages to the site:
All of this content is translated in the 11 languages we natively support. Our next focus is on refreshing the support pages and our extensive guides. By the end of the year, we hope to have started translating our guides natively, too.
iMazing at WWDC 2023
A pair of us will be descending on Cupertino to relive the memories of a decade past, and mark the start of the next ten. If you'll be around there June 4-7 and would like to try to (re)connect, shoot us a line!
Stay Tuned
Later this month, we'll be releasing the final update for iMazing 2.
After almost seven years, we're excited to finally tease that iMazing 3 will debut later this year. We can't wait to show it to you!
For those wondering: iMazing 3 will be free for everyone who purchased iMazing 2 after October 2020!