Tag: #imazing3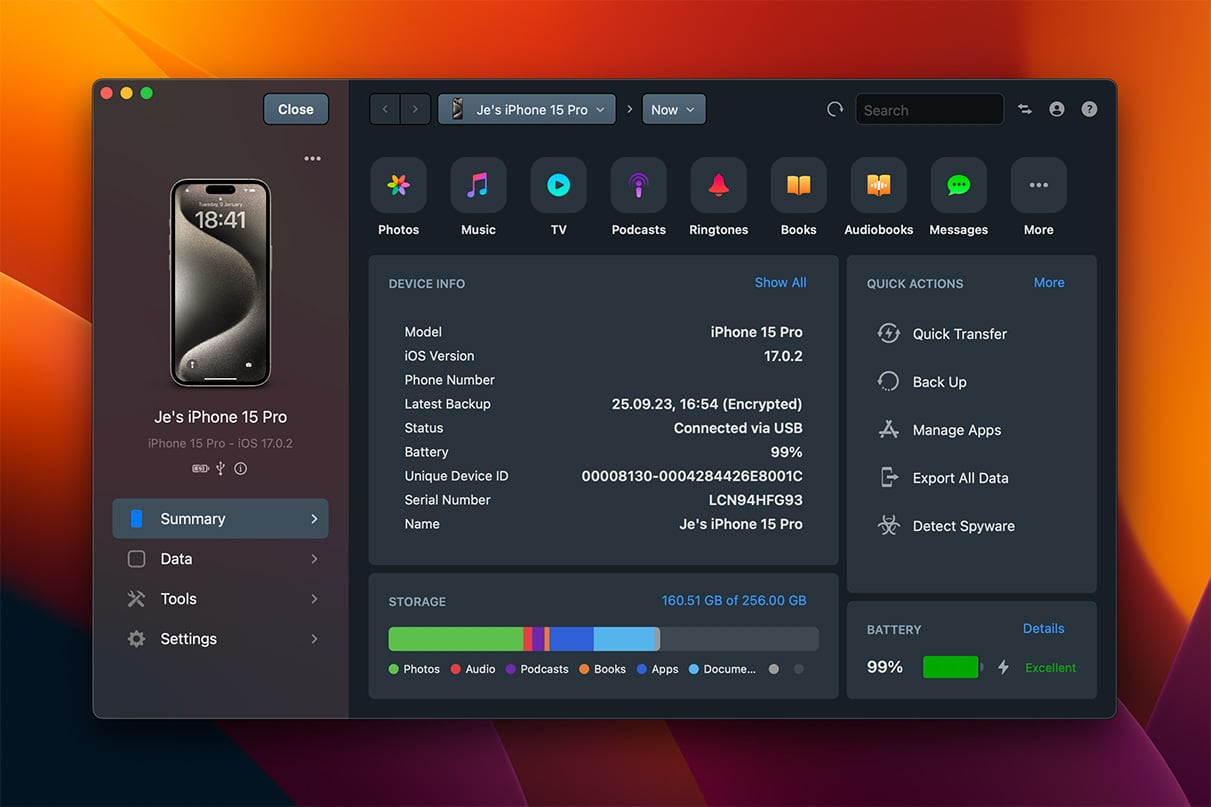 Fresh on the heels of Apple's newest iPhones and iOS/iPadOS releases, we've released iMazing 2.17.10 for optimal compatibility, as well as a new iMazing 3 beta for macOS. iPhone 15 Pro & USB-C: 3-5x faster for iMazing We spent the weekend running the...
25 Sep, 2023
| Author:
iMazing Team
---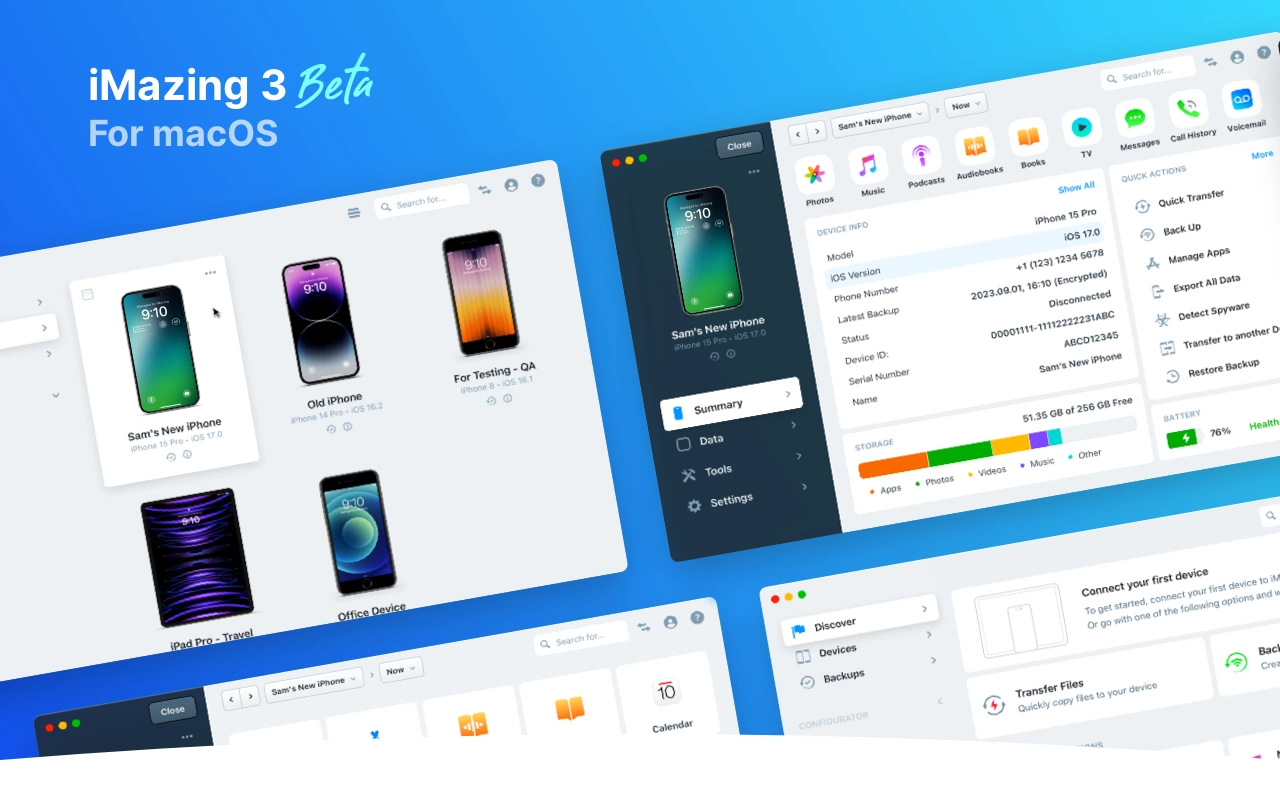 We are thrilled to announce that Mac users interested in sampling the future of Apple mobile device management can now test drive iMazing 3 beta! Download iMazing 3 Beta for Mac iMazing 3 represents a significant refactoring of the software's...
12 Sep, 2023
| Author:
iMazing Team
---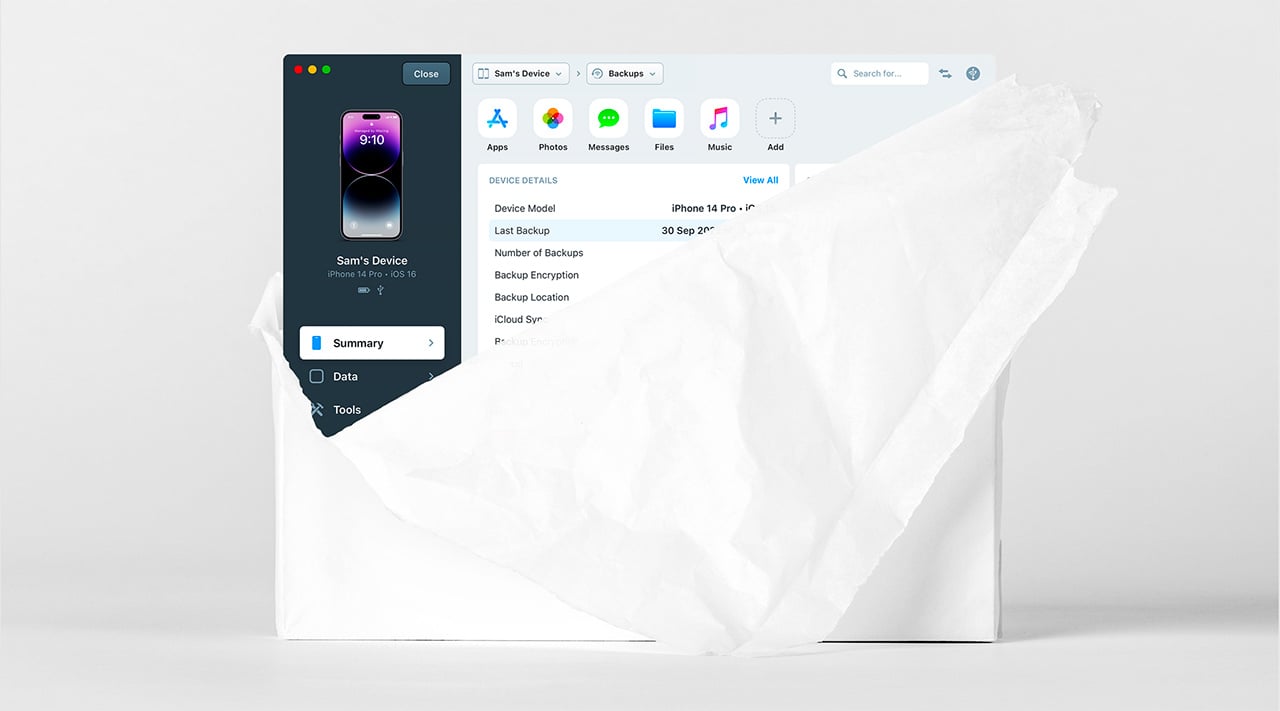 Since the start of the year, we've been working on the final minor release of iMazing 2, which also lays the foundation for iMazing 3, due later this year. Version 2.17 is now available for download. This release introduces a host of small additions and...
1 Jun, 2023
| Author:
iMazing Team
---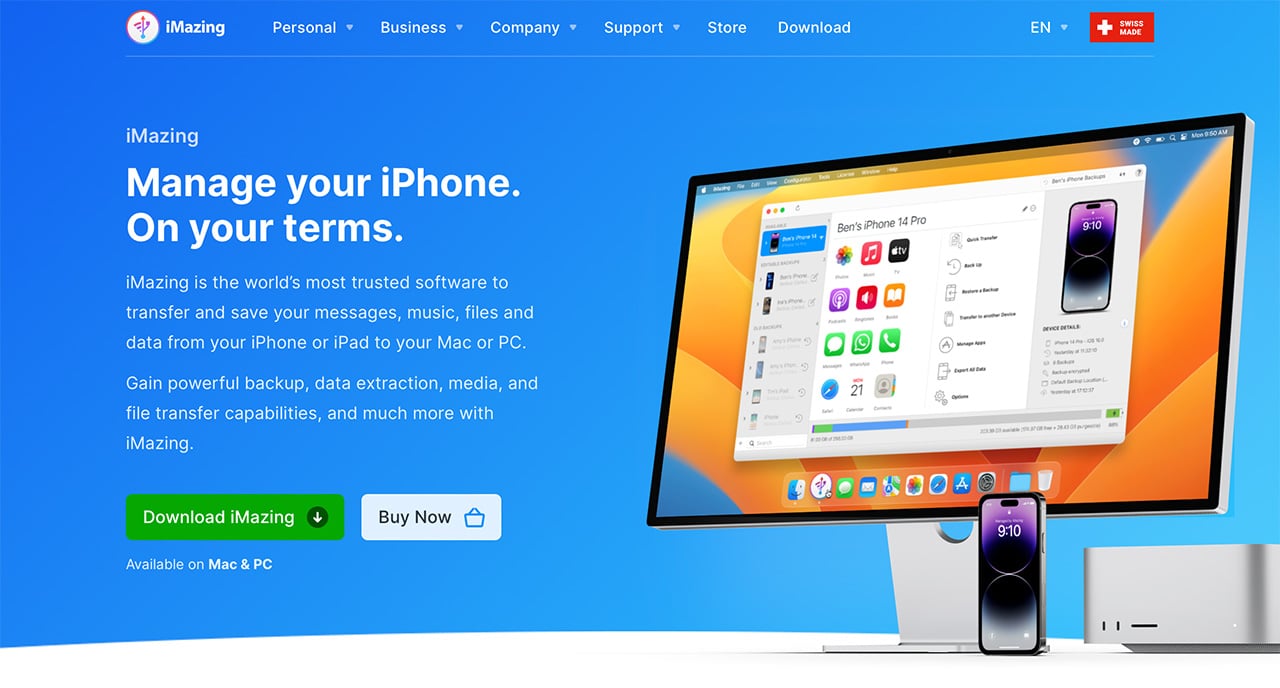 If you've followed DigiDNA, you may have noticed we're not overly communicative. Our last email was the single one we sent for Black Friday last year, and our previous blog post pre-dates that. While the trend with corporate communications and...
17 May, 2023
| Author:
iMazing Team
---