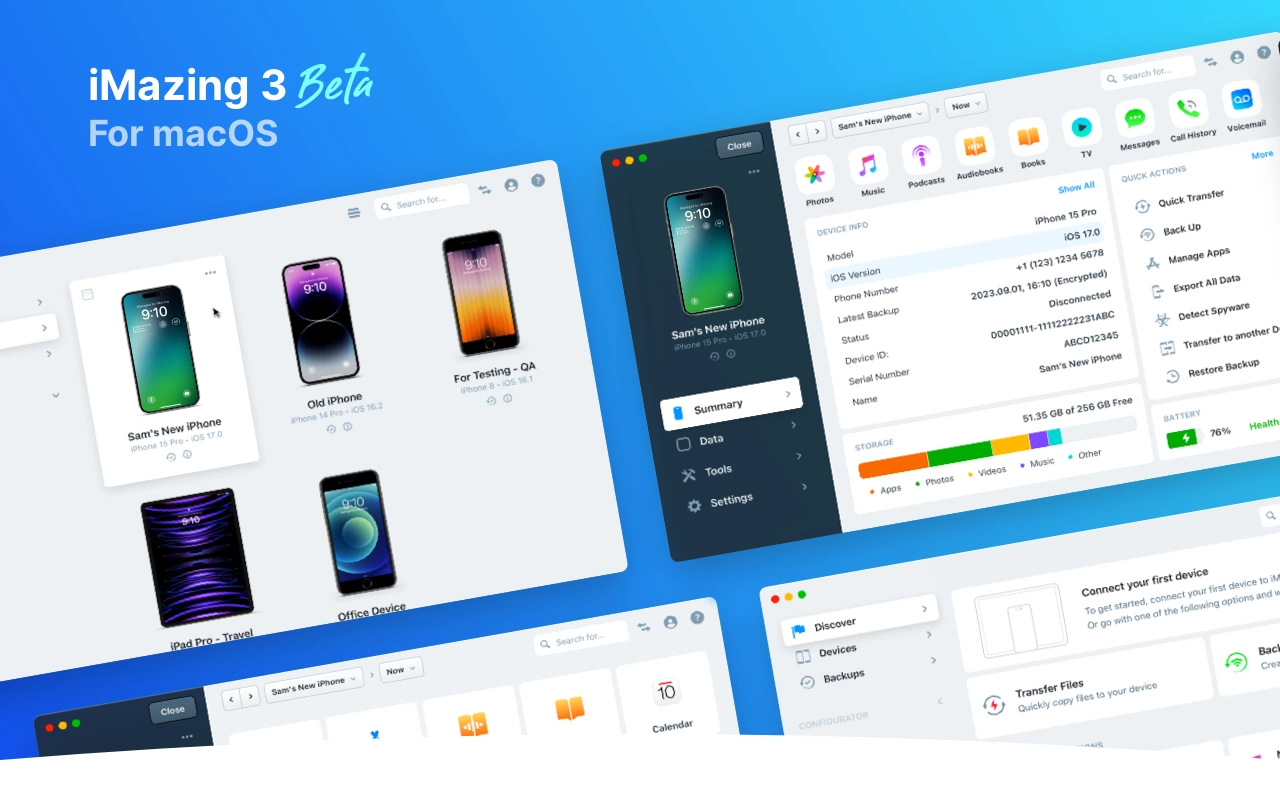 We are thrilled to announce that Mac users interested in sampling the future of Apple mobile device management can now test drive iMazing 3 beta!
iMazing 3 represents a significant refactoring of the software's architecture, with a wonderful new user experience designed to make it faster and easier for our users to get what they need out of (or in to) their iPhone, iPad, or iPod. The new iMazing also lays the foundation for a host of new capabilities we'll be delivering in the months and years ahead.
Check out the iMazing 3 teaser video for a quick look:
Here's a partial list of what's new in iMazing 3:
All-new interface that's more responsive and easier to use than ever
New Home screen, which enables us to support many upcoming features
New Discover section, which guides users to popular features
New Tools section, with easy and clear access to iMazing's main actions and other capabilities
Improved device storage & battery health details
Improved backup management
Light and dark modes, for both Mac and Windows
Future iMazing 3 features include:
Improved spyware detection
Automatic photos transfer from device to computer
New enterprise capabilities
New ways to access your data and manage your devices
New device support (it's a secret!)
And much more!
Importantly, iMazing remains a 100% native app on both Mac and Windows, and version 3 on both platforms will look and function identically. This requires considerable more engineering effort on our side compared to adopting a cross-platform framework like Electron, as many developers have done to streamline their coding, but there's simply no replacement for the performance and functionality of native apps. We firmly believe in crafting the best software and experience for our users!
We expect to release the final version of iMazing 3.0 for both Mac and Windows later this year.
Download iMazing 3 beta for Mac now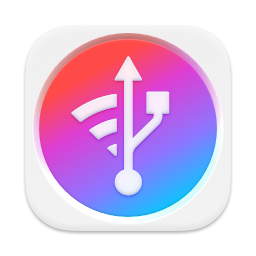 Download iMazing 3

Share Your Feedback on the Beta
[email protected]
ⓘ Important info:

iMazing 3 beta is only available on macOS. iMazing 3 for Windows will be released later this year.

The minimum macOS version supported is 10.11 (El Capitan).

iMazing 3 beta is only available in English, both macOS and Windows final versions releases will be localized in 12 languages.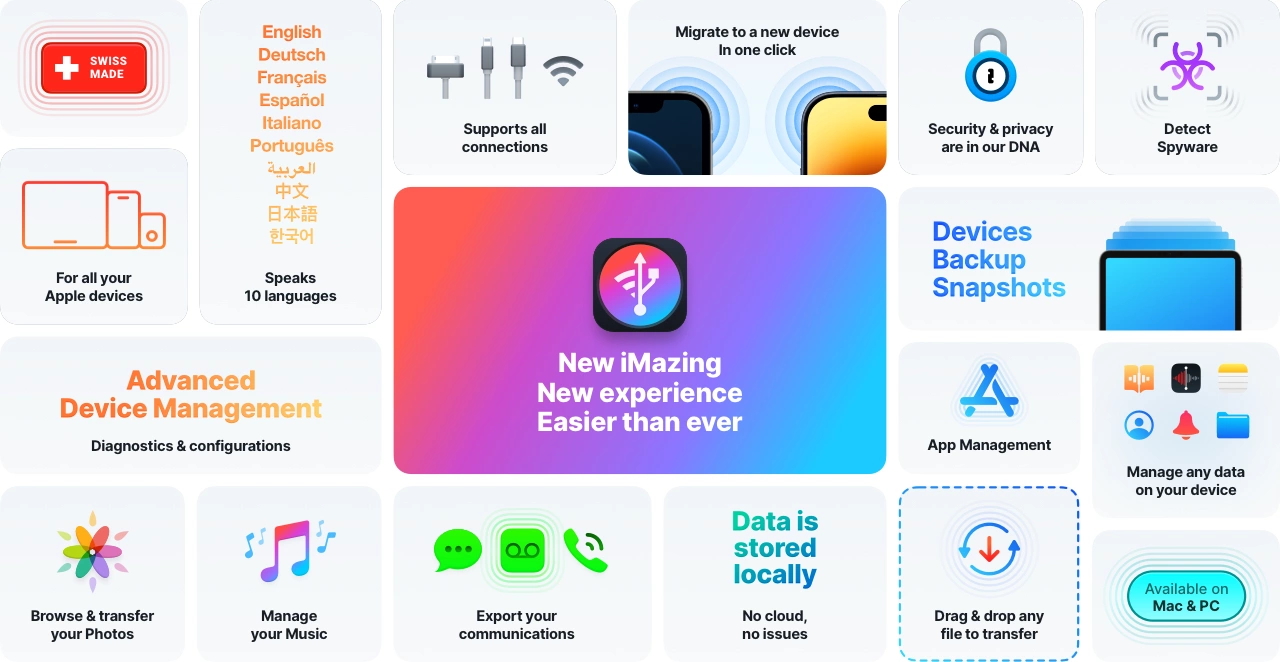 iMazing 3: FREE for everyone who purchased iMazing after October 2020
During the 15 years DigiDNA has been operating, we've continually tried to find the right balance between price and value while ensuring the sustainability of our operations.
Almost 3 years ago, we implemented a new licensing model that did away with paid upgrades. This decision was based on the continual development iMazing requires in order to maintain device, OS, and feature compatibility, and our desire to avoid forcing our users to choose between paying for an upgrade or relying on an outdated version of iMazing. It also allows us to deliver new features when they're ready, instead of holding them back for a major release (we released 17 feature-adding updates to iMazing 2 over the years).
If you purchased iMazing after October 20, 2020, you either have a Subscription or a Device-based license, and iMazing 3 will be available to you at no cost.
Subscriptions inherently always have access to the newest release—typical across the software industry these days—while our Device-based license is a little more unique.
With iMazing's Device-based license, your license is linked to the Apple mobile devices you connect and use iMazing with, not your computer. This ensures that even with just a one-time payment (our Device-based licensing model), you will always be able to use the latest version of iMazing with your device.
iMazing 3: 50%-off for Legacy Licenses
If you purchased iMazing prior October 20, 2020, you have what we now refer to as a Legacy license.
Legacy license holders will need to purchase a fresh iMazing license in order to use iMazing 3, either a Device-based license or a Subscription.
As a token of our gratitude for their previous patronage and support, Legacy license holders are eligible to purchase any new iMazing license at half price!
A small note worth mentioning: with iMazing 2 having debuted September 2016, some customers have enjoyed using the software without any additional fee for as long as 7 years! We are truly committed to delivering good value for all iMazing users.
iMazing 2: One more year of updates
If you're not ready to upgrade to iMazing 3 immediately, you can rest assured that we will continue to maintain iMazing 2 for the duration of iOS 17's release schedule, which means iMazing 2 will work well with all of your Apple Mobile Devices until at least Fall 2024.
iMazing 2 users can expect a small compatibility update to arrive around the time iOS 17 is formally released, which will include support for the upcoming iPhone 15 models.