iMazing 2.2 introduces a simple yet effective way to get pictures from your Mac or PC straight to your iPhone, iPad or iPod touch. You can now drag and drop image files or folders straight to the Photos section in iMazing: you'll be prompted to enter a name for your new album, and it will be created for you. It is also possible to manage pictures in albums you created, adding or removing photos as you go. Amazing!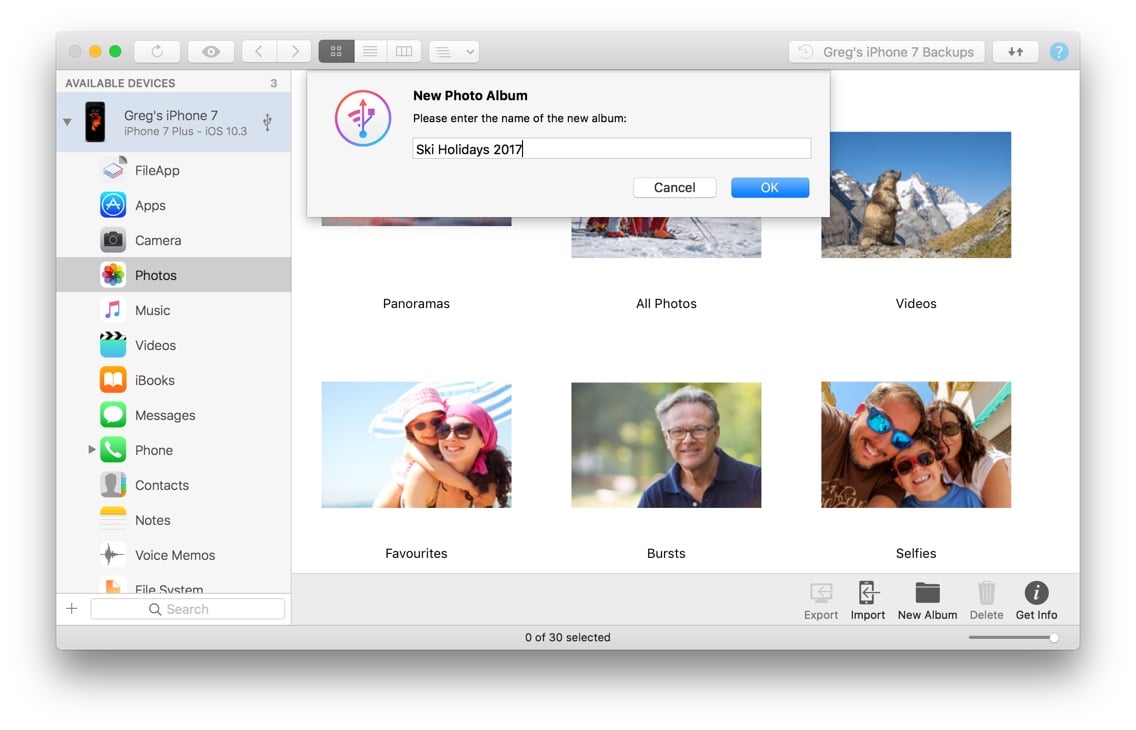 It doesn't sync
Apple's syncing philosophy is especially cumbersome when managing photos, requiring careful planning before hitting iTunes' dreaded 'Sync' button. All pictures which you would like to see on your device must be stored on the computer iTunes is syncing from, basically forcing users to sync to a single computer.
iMazing restores a simpler workflow, and in the process lets you grab pics from any computer easily.
Apple's cloudy solution
Apple's answer to sharing pictures between mobile devices and computers lies in the cloud: iCloud Photo Library stores your entire photo library in iCloud for easy access, and iCloud Photo Sharing lets you share albums with friends and family. Both of these services have matured substantially and are now a joy to use, but require paid iCloud storage and may raise concerns with privacy conscious users.
Fortunately, iMazing's solution works just fine wether or not you are an iCloud Photo Library user, so there's no reason not to enjoy the best of both worlds.
Limitations
iOS comes with certain limitations regarding synced albums which iMazing simply cannot work around:
Photo albums managed by iMazing or synced via iTunes cannot be deleted from the device's Photos app. Use iMazing to remove unwanted albums or pics.
Photo albums managed by iMazing or synced via iTunes are NOT included in backups. Make sure you keep a safe copy of these on your computer.