Device Options in iMazing
iMazing's Device Options lets you adjust the following settings for the selected device:
To access Device Options, click the cogwheel to the right of your device's name.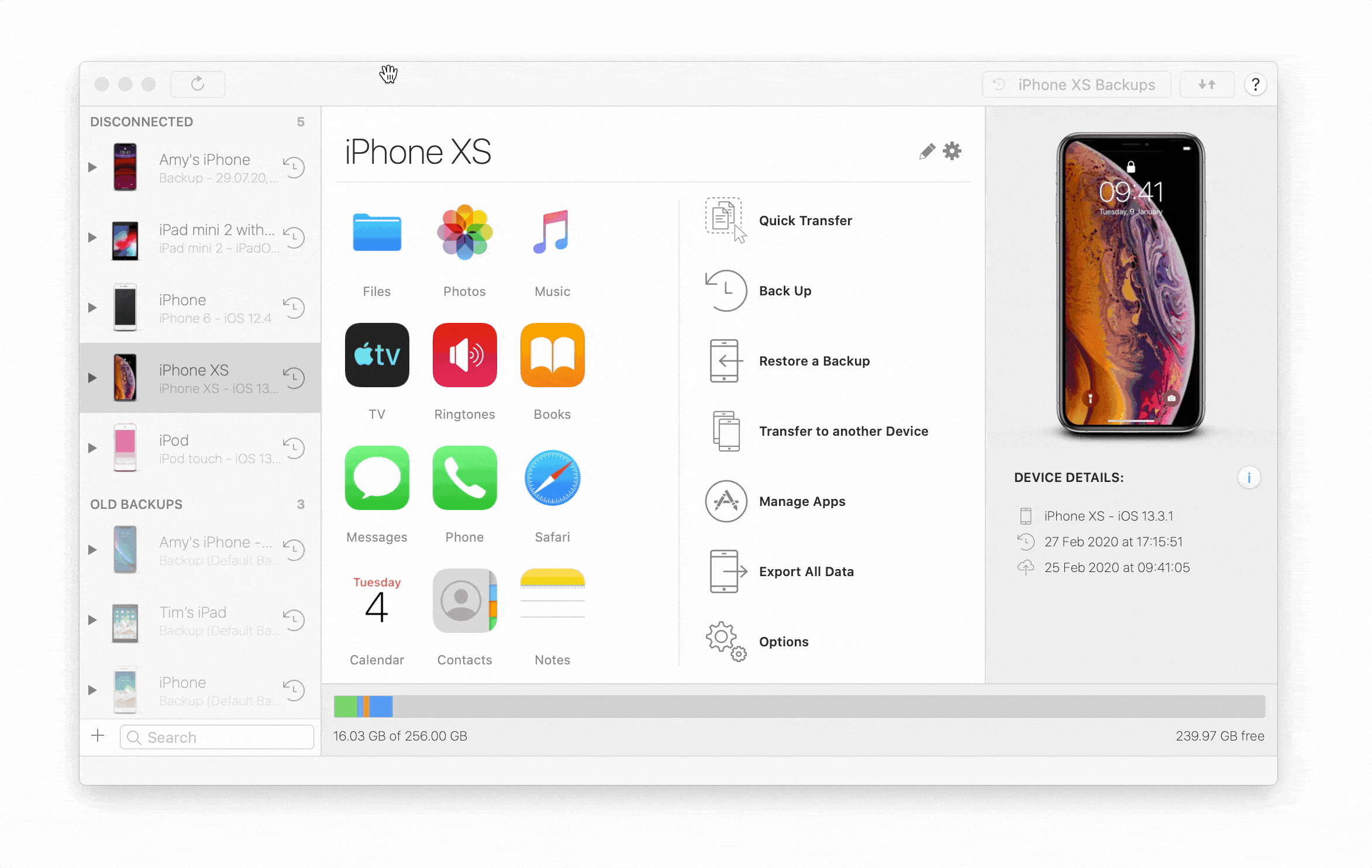 To ensure an optimal experience with iMazing, make sure to greenlight all of your device's options:
Backup Options
The Device Options give you access to the following backup options:
For a more detailed break down of backup options, see Backup Options in iMazing.
Wi-fi-connection
Enable or disable Wi-Fi connection for the selected device. Nearly all types of data transfer can be done via WiFi, including backing up. To restore a backup or install iOS, you will need to connect your device via USB.
💡 Tip: To enable Wi-Fi connection, your device needs to be connected via USB.
Additional Options
Receive a notification when your device needs to be charged.
Automatically launch iMazing when you connect your device to your computer.