iMazing's Device Options lets you adjust the following settings for the selected device:
To access Device Options, click the cogwheel to the right of your device's name.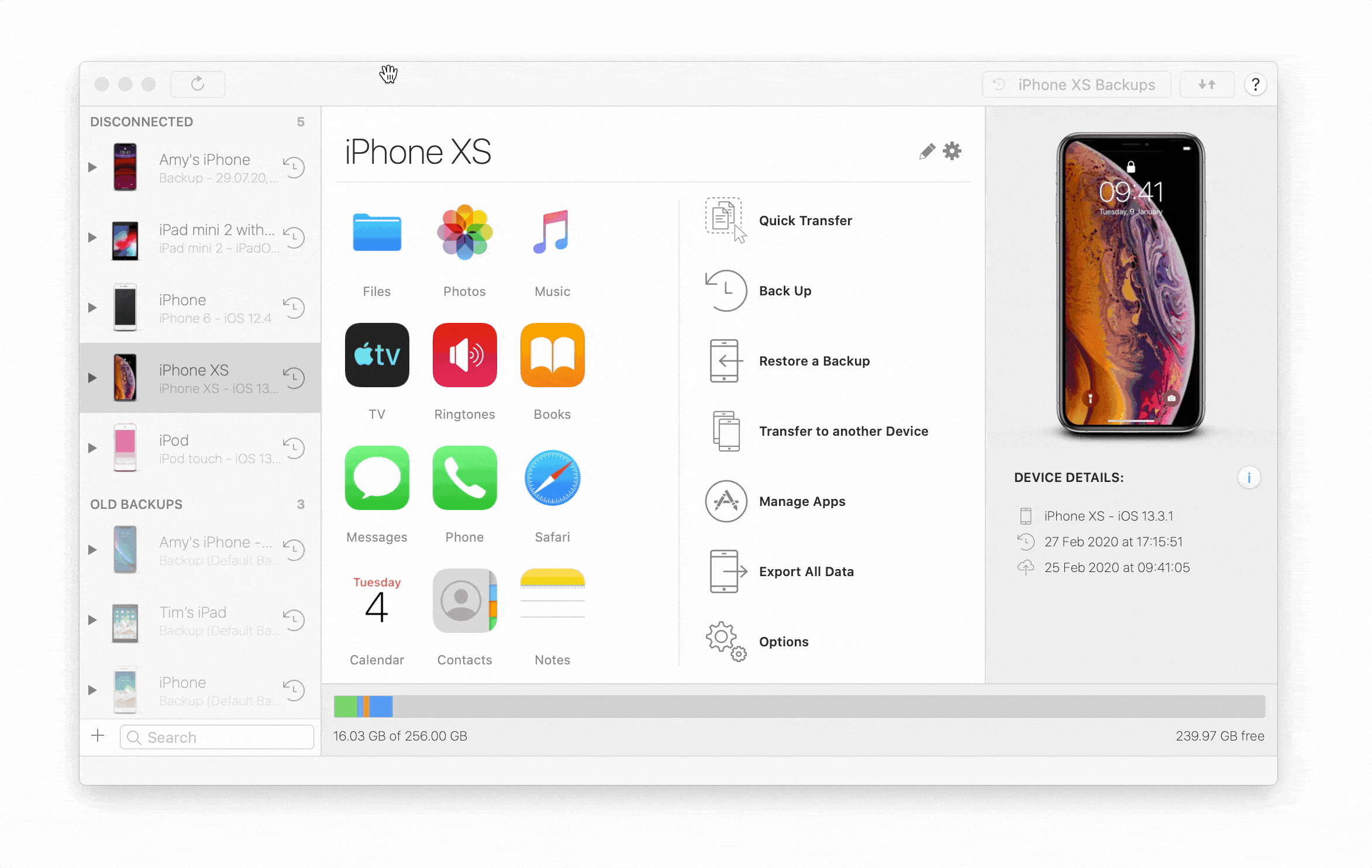 To ensure an optimal experience with iMazing, make sure to greenlight all of your device's options: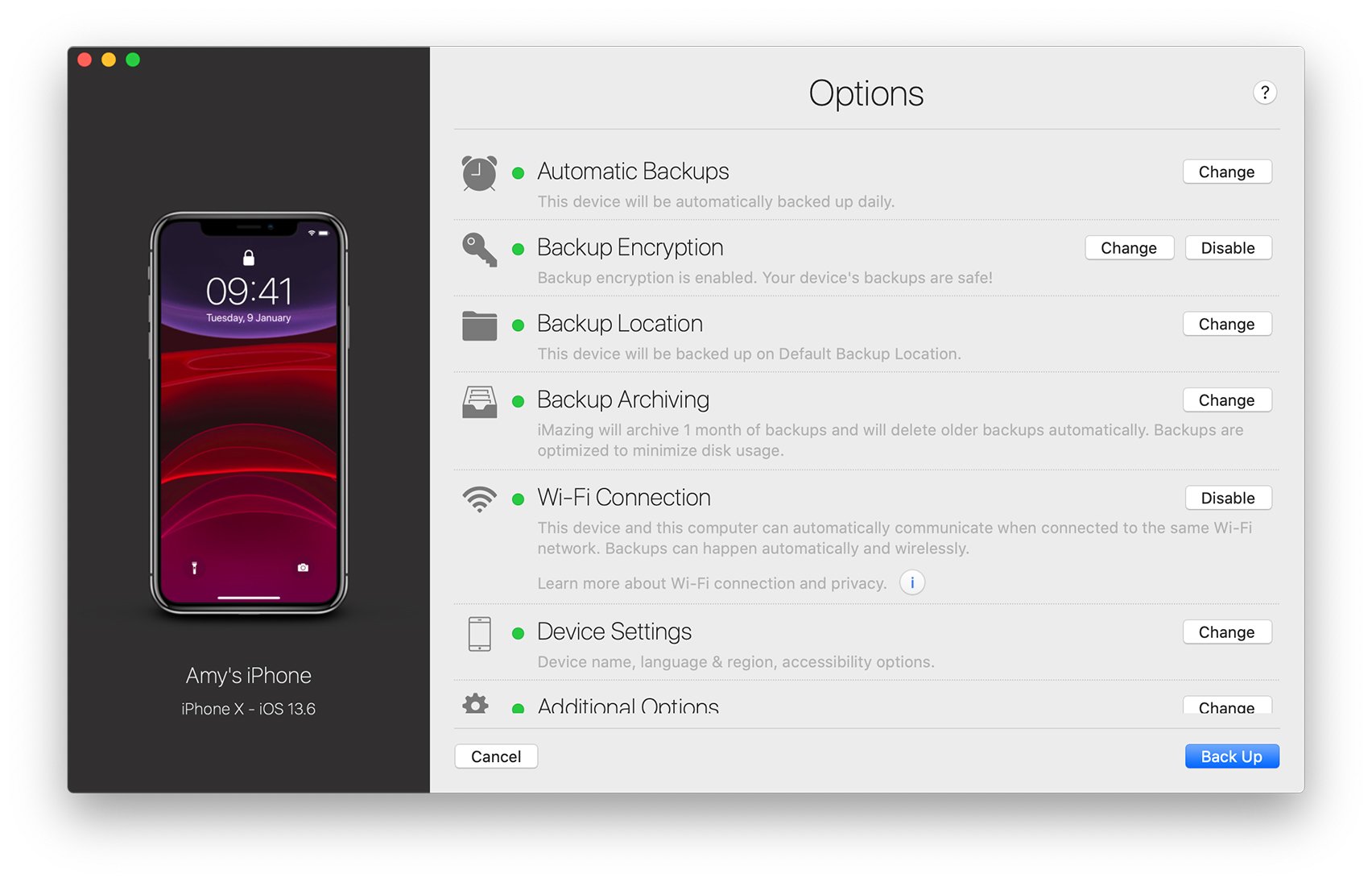 Backup Options
The Device Options give you access to the following backup options:
For a more detailed break down of backup options, see Backup Options in iMazing.
Wi-fi-connection
Enable or disable Wi-Fi connection for the selected device. Nearly all types of data transfer can be done via WiFi, including backing up. To restore a backup or install iOS, you will need to connect your device via USB.
💡 Tip: To enable Wi-Fi connection, your device needs to be connected via USB.
💡 Tip 2: You can configure whether or not iMazing enables Wi-Fi by default on newly connected devices in iMazing's Preferences window, Devices tab.
Device Settings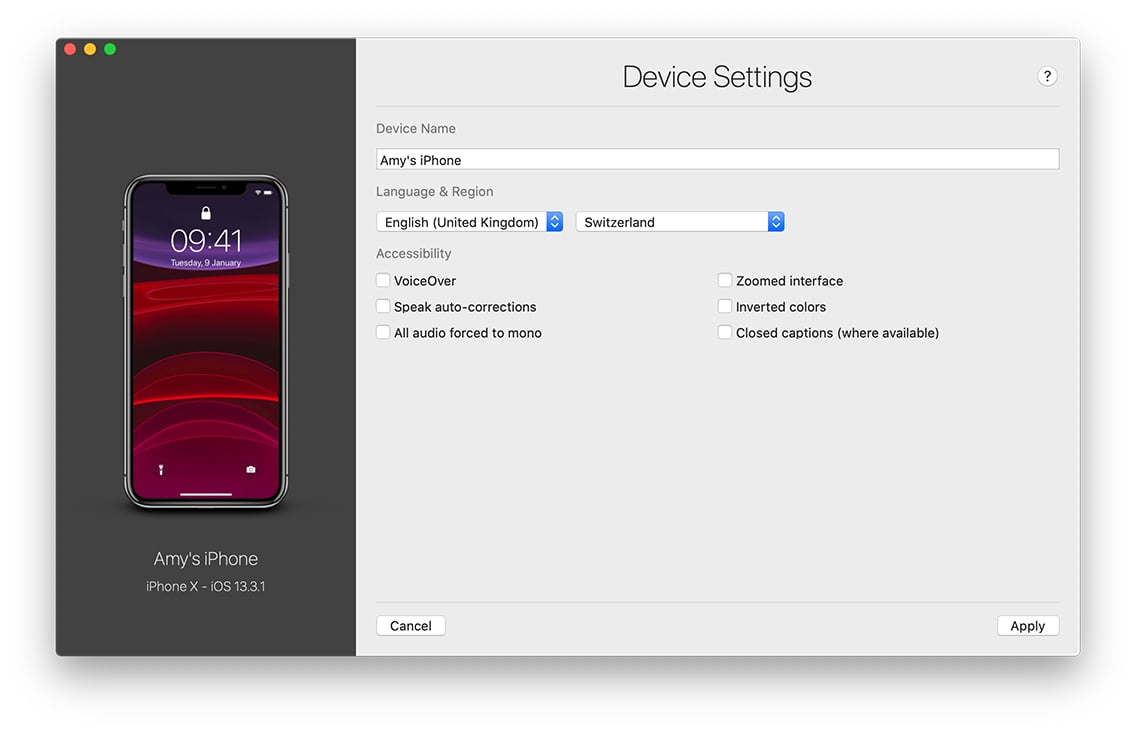 Here, you can change a device's name, language and region, and accessibility options. Changes are only applied when you click the Apply button at the lower right of the window.
💡 Supervised devices (for sys admins): If you connect a supervised device and have already added the supervision identity to iMazing's library, you'll see additional options here for wallpapers, passcode unlock token and single app mode. To learn more, head to our iMazing Configurator Overview article.
Additional Options
Receive a notification when your device needs to be charged.
Automatically launch iMazing when you connect your device to your computer.