How to...
Find an iPhone or iPad's UDID and other device info (serial, model, IMEI, ...)

iMazing's Device Info window provides a quick and easy way to access all sorts of information about your device: Device ID, Model, Serial Number, IMEI, chip type and more are just a click away.
This feature is ideal for developers, teachers and IT administrators who need to manage multiple devices.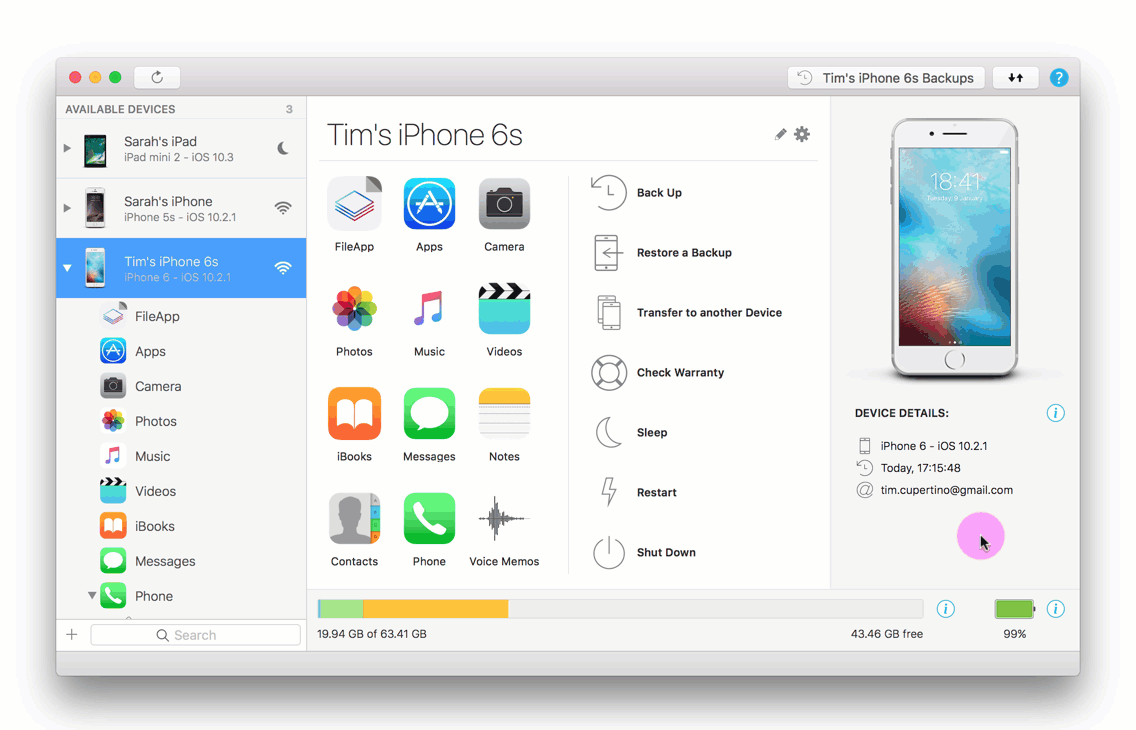 Before you begin
Download and install iMazing on your Mac or PC computer.
Instructions
To access your device's info:
In the sidebar, select your device.

In the Device Details section, click to view your device's info.

From the the Device Info window, you can:
Scroll for more information
Type in the search bar to quickly find the field you're after
Exports a .txt file containing all the displayed information