How to...
Exit iOS Setup Assistant

When updating iOS or restoring a backup to your iPhone, iPad or iPod Touch, there's always a chance for something to go wrong. Symptoms may include:
iPhone frozen on the Restore Completed screen or stuck on Update Completed
Choose a Wi-Fi network step hangs
Error at the Sign in to Apple ID stage
Stuck at any other iPhone Setup Assistant step
In other cases, the iOS device won't even reach the Setup Assistant and will boot in Recovery Mode. The reasons for this happening can be anything, from corrupted files in the backup or the iOS update, to software bugs or leftover jailbreak files.
While not all of these issues can be fixed without a clean install, there is a chance that your data can still be saved. iMazing offers two completely free tools for this:
---
Here's how to bypass the iOS Setup Assistant:
Download and install iMazing on your Mac or PC computer.

Select your iOS device in iMazing's sidebar
Click the Exit Setup Assistant button in the Actions Panel and confirm
After your iPhone has restarted, it should now go straight to the Home screen.
---
In-Depth Tutorial
1. Launch iMazing and connect your device
Launch iMazing and connect your device to your Mac or PC.
2. Select your device in iMazing's sidebar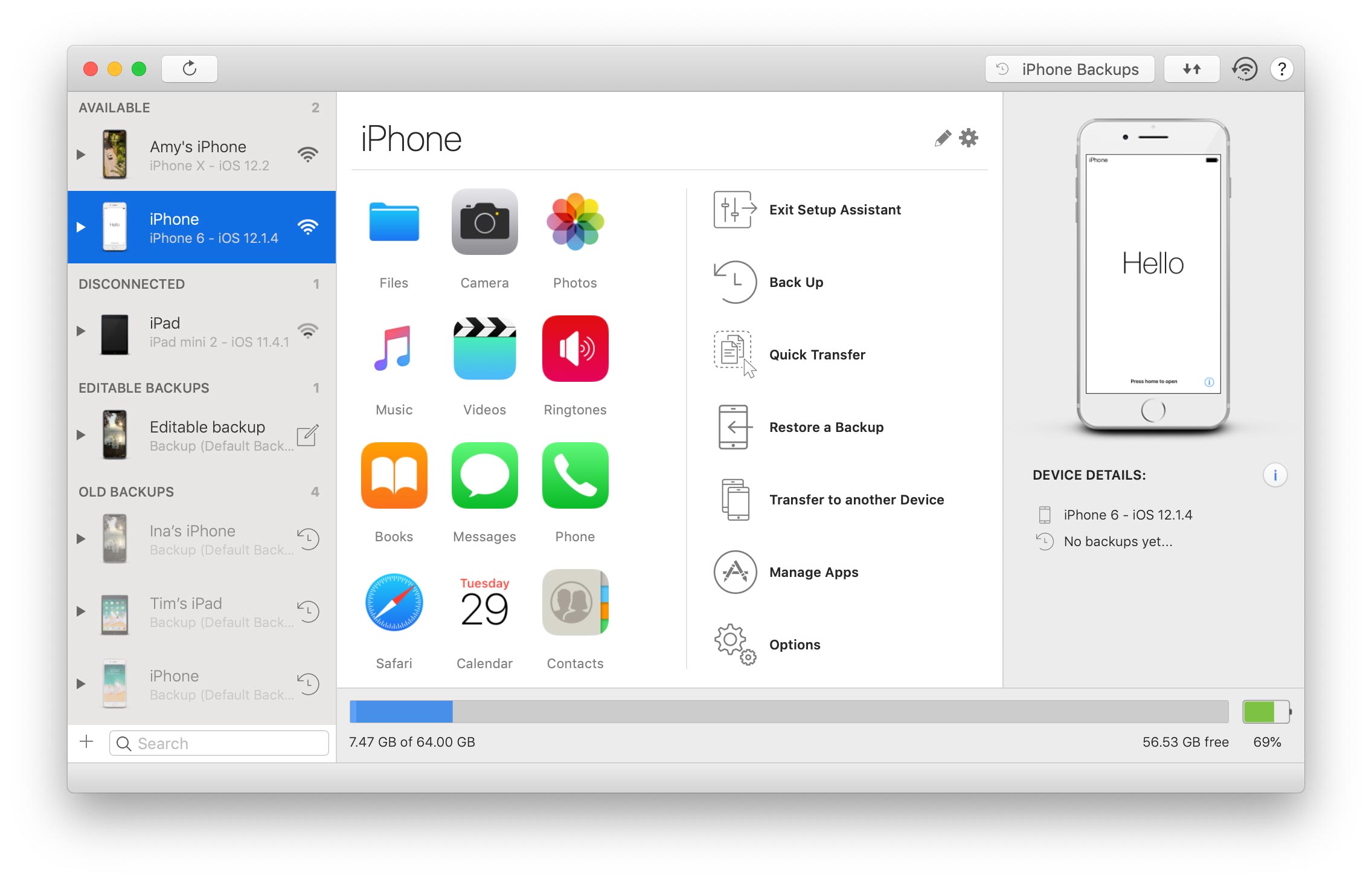 3. Click Exit Setup Assistant in the Actions Panel
💡 Tip: the Exit Setup Assistant button will only appear if Setup Assistant is currently running on the device.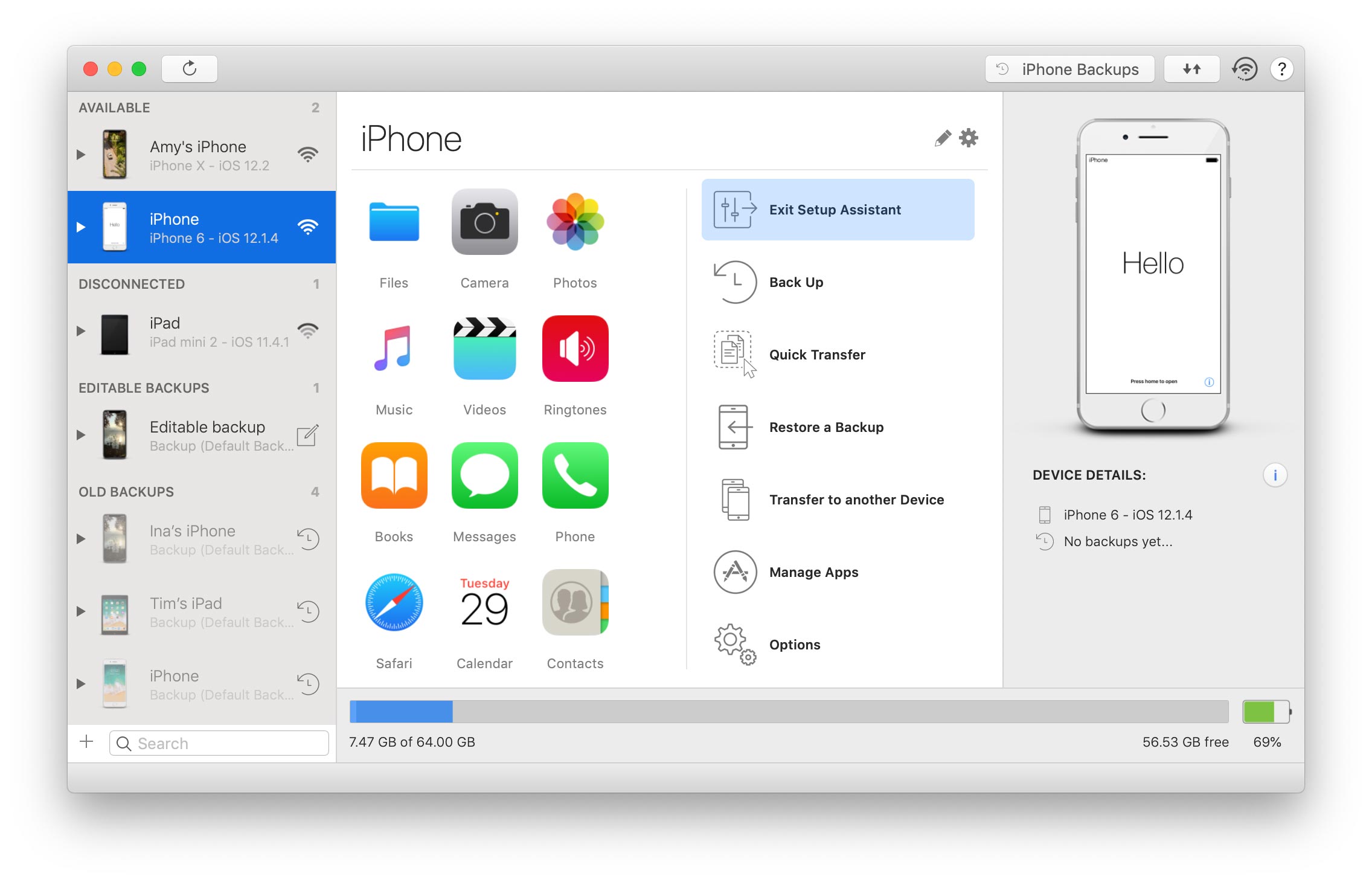 4. Confirm to let iMazing restart your device and bypass the Setup Assistant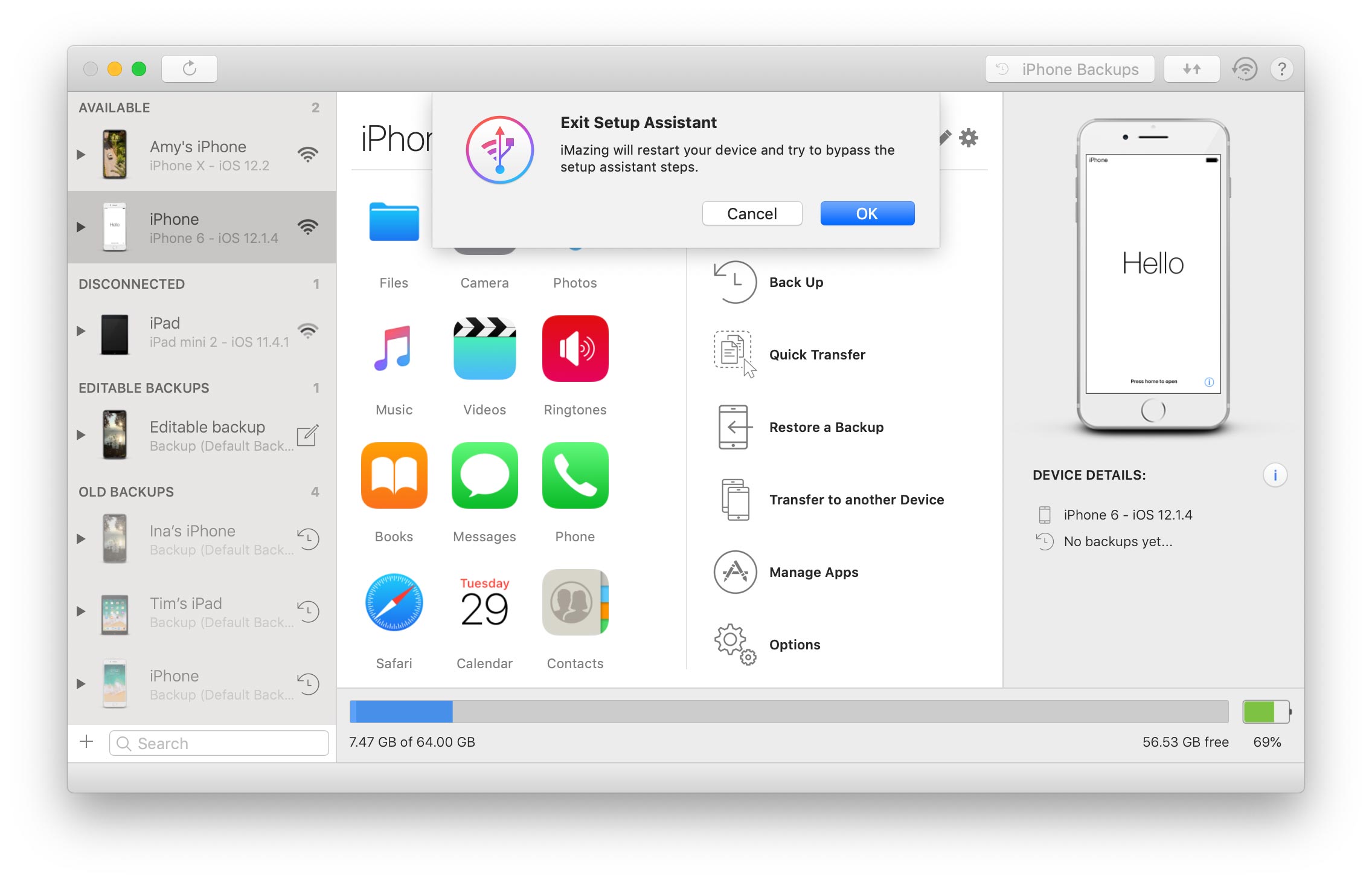 Once you click OK, the device will reboot. After a few seconds, the Apple logo should reappear indicating that the device is restarting.
The process will be complete once the Home screen appears on your device.
💡 Tips: leave your device connected as it reboots, otherwise iMazing won't be able to trigger the Setup Assistant bypass. And if the procedure doesn't work the first time, simply try running Exit Setup Assistant again. Second time's the charm!