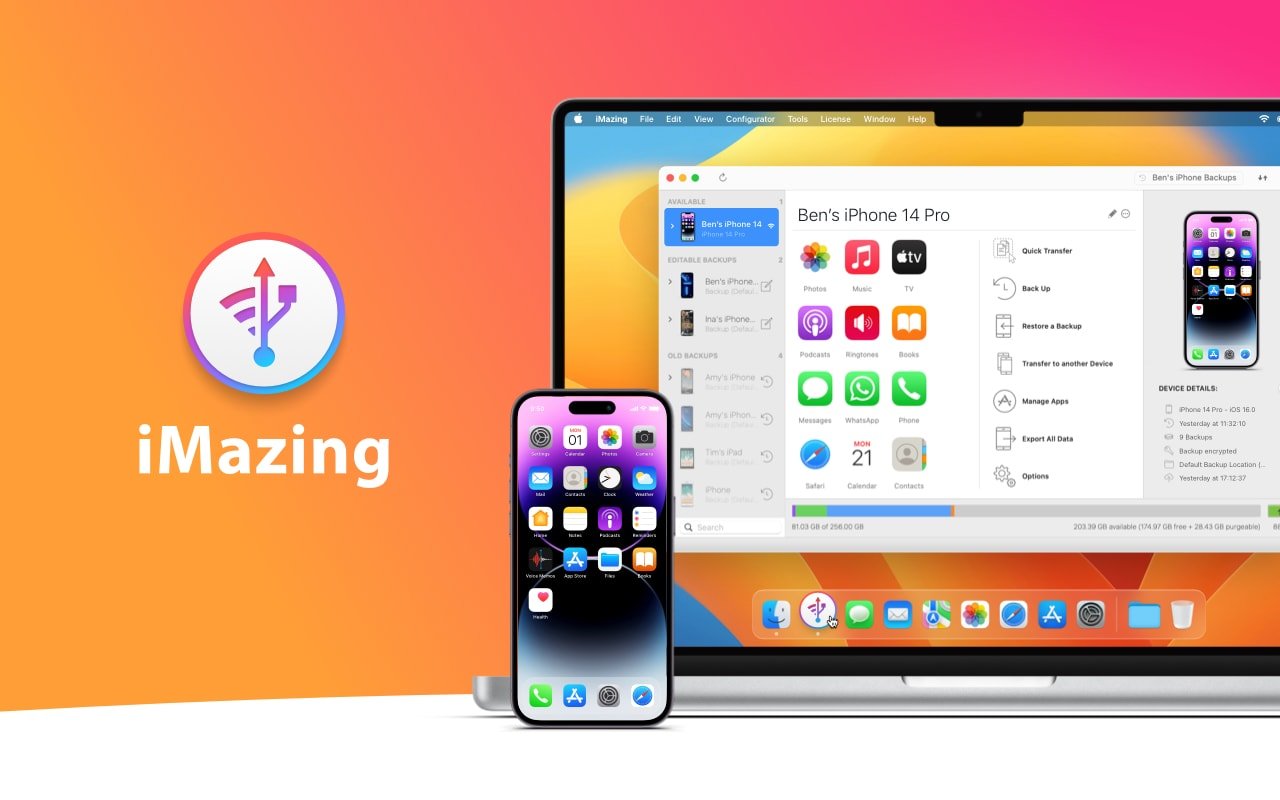 We recently introduced iMazing 2.16, which includes full iOS/iPadOS 16.1 and macOS Ventura compatibility, as well as support for Apple's newest iPhone and iPad models.
In addition, we've added a new method for accessing the data on your iOS or iPadOS device that doesn't require a full backup of the device, as iMazing has traditionally relied on. We've named this feature Data Access Only, since it can't be used as a backup (although it still employs Apple's iOS backup protocol).
Data Access Only serves two key purposes:
It saves drive space, which also enables iMazing to be used on Macs or PCs that have less available space than the device they are trying to access.
It's useful for company help desks, mobile phone repair shops, and other cases where a full backup of a device is unnecessary or unneeded.
Space savings will vary between devices based primarily on the amount of media they contain. In our samples, the difference in space needed between Data Access Only and Full Backup ranged from 40-90%.
The first time you connect a device and access a dataset for which local data does not exist, iMazing will prompt you to select between these two options.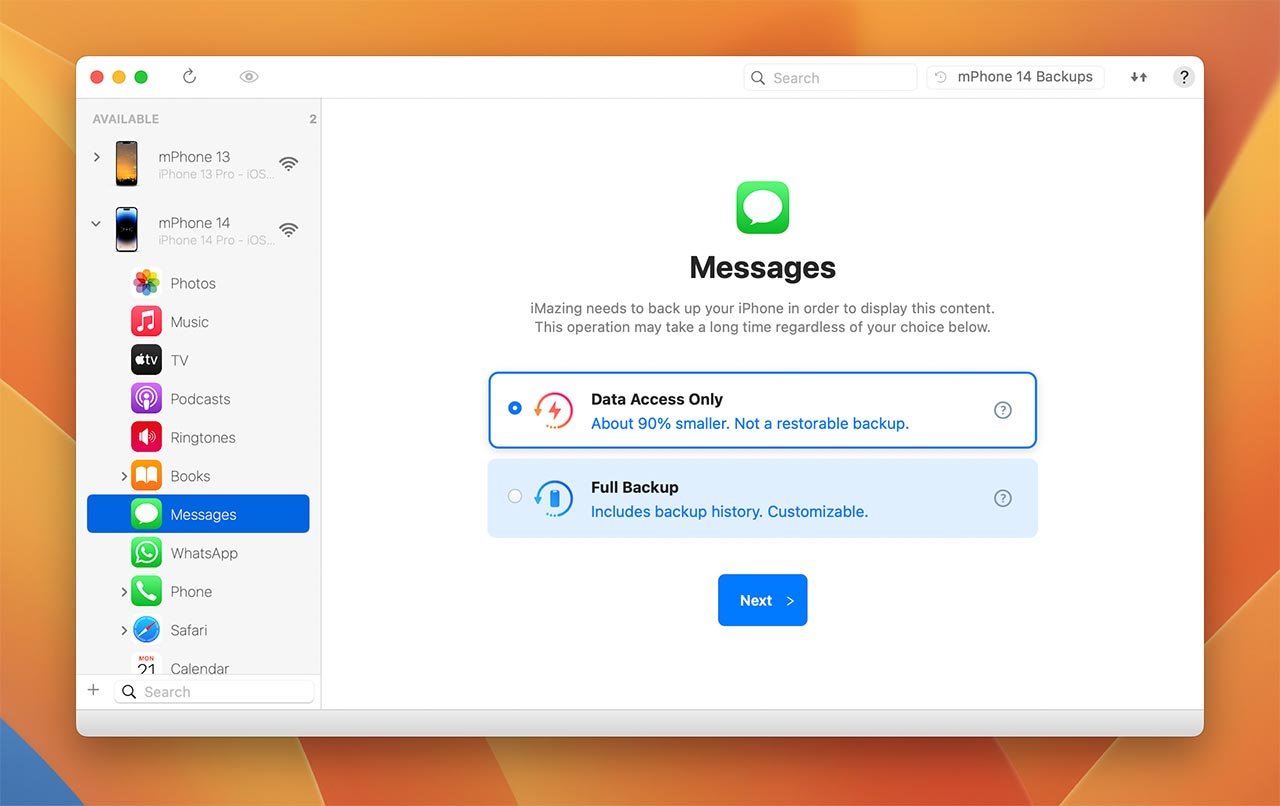 If you're already an iMazing user and have an existing backup of your device, this behavior will be unchanged when you update to 2.16.
To learn more, see our new guide: Data Access Only vs. Full Backup in iMazing.
iOS 16.1:
iMazing supports Apple's new edited Messages feature introduced in iOS 16, iPadOS 16.1, and macOS Ventura.
With iOS and iPadOS 16.1, Apple introduced a new security feature that requires a device passcode prompt to initiate a backup. iMazing and iMazing Mini both support this prompt, which currently cannot be bypassed.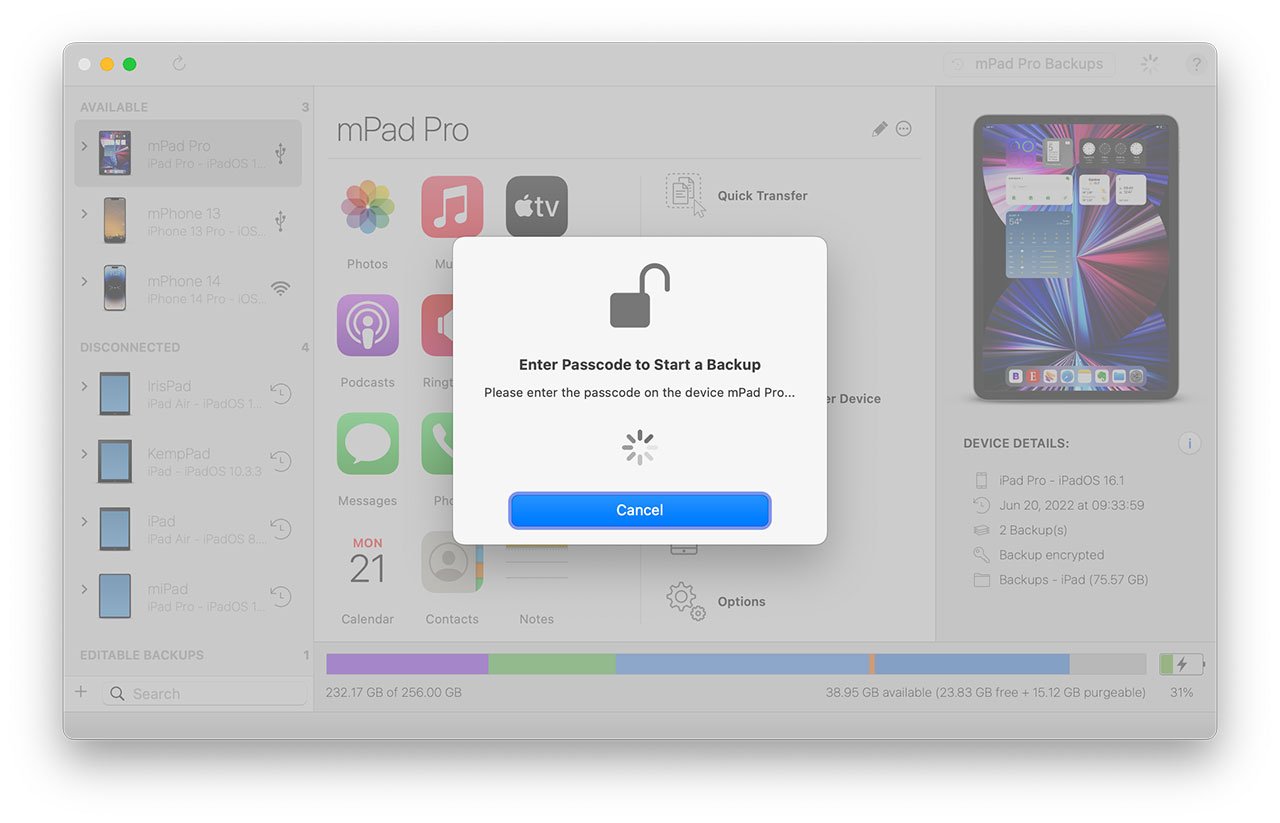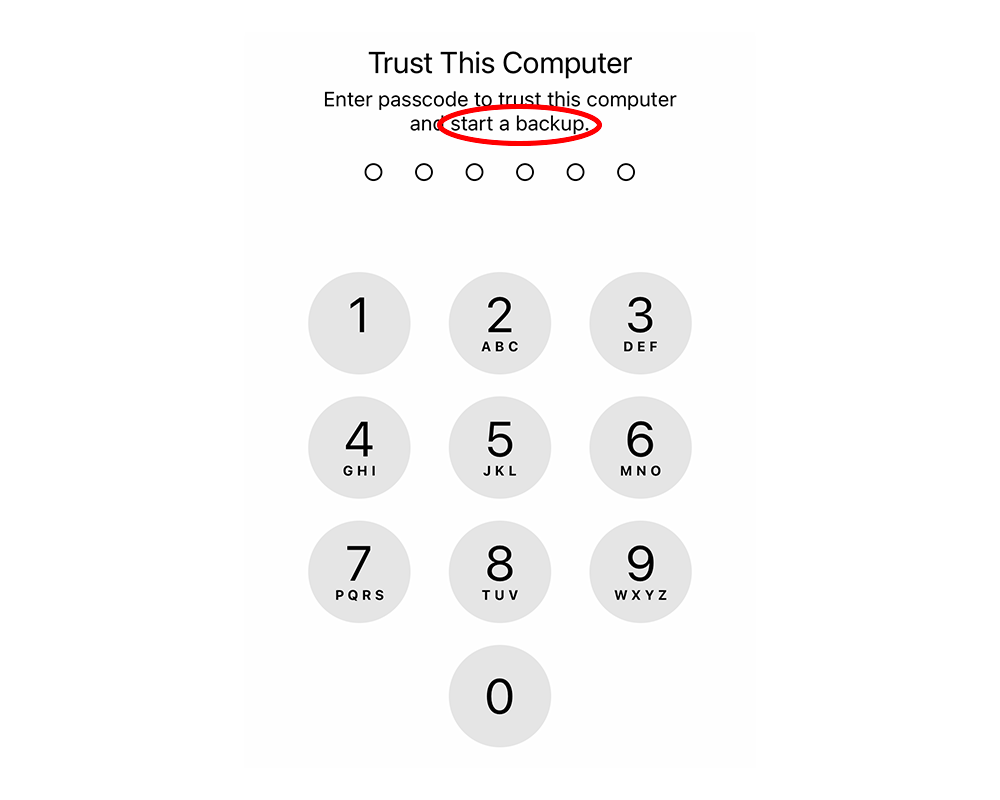 Improvements in Photos:
iMazing 2.16 incorporates the improvements we added in the recently released iMazing Converter 2, most notably support for converting HEVC (H.265) videos to MPEG-4 (H.264). You can adjust conversion settings from the Photos section in iMazing Preferences.
Also new, with iMazing 2.16 you can download photos and videos from iCloud. When a photo or video is stored on iCloud and not locally on the device, iMazing will prompt you to log in to iCloud with your Apple ID to download them.
Please note: your Apple ID and password are only used to connect to Apple servers and will remain protected in your macOS keychain or Windows credentials. Learn more about how we value Security & Privacy.
Other additions and improvements:
When changing the device backup location in the device options, iMazing now asks if you want to copy the backup and all of its archives to the new location, if there is no existing backup at this location.
Sidebar Contextual Menu: with Move Backup to Old Backups you can now detach a backup from its device. (Useful if you want to start a new backup while keeping the old backup accessible.)
Sidebar Contextual Menu: with Delete Backup Archives and Keep only Last Backup you can delete all archives of a backup and keep only the last backup. (Reduces the size of a backup when you don't need to keep previous versions.)
Preferences / General: new option Open Operations popover automatically when an operation starts was added. (Enabled by default.)
Preferences / General: new option Clear cache when iMazing quits.
Preferences / Devices: new option Remove devices and pairing records when iMazing quits.
Erase All Content: two new options: Preserve eSIM data (erases all of a device's data and settings while preserving the eSIM data) and Prevent proximity setup.
Manage Apps: fixes an issue where new managed Apple IDs created in Apple Business or School Manager could not retrieve the list of apps purchased via Volume Purchase.