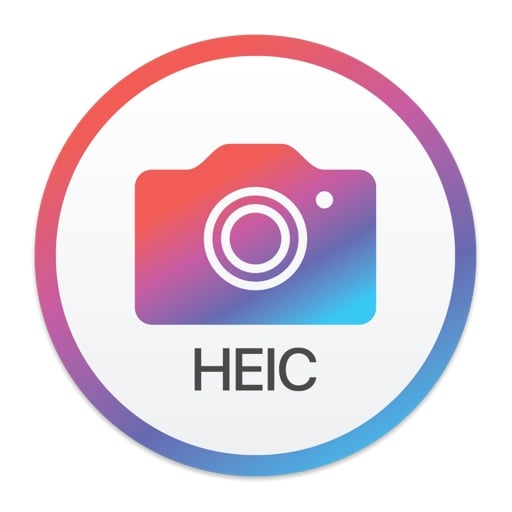 At a glance
With iOS 11, iPhone 6s and above save photos as .HEIC files which aren't widely supported on desktops yet.
If you see a .HEIC file, don't panic! Grab our tiny free conversion tool. No registration, no strings attached, promised.
Are you an iMazing user? Our latest Mac update (2.4.1) already offers on the fly conversion. The Windows version is following suit in just a couple of days.
Why? How? Where? Awesome, you're curious. Read on!
---

With iOS 11, Apple is debuting a new image format, HEIF (High Efficiency Image Format). By default, newer devices (iPhone 6s and above) will save photos you snap as .HEIC files. These take up much less space at a comparable quality, what's not to like?
Compatibility, what compatibility?
Support for .HEIC image files is in its infancy. Windows 10 doesn't support them. macOS High Sierra does, but macOS 10.12.6 Sierra or earlier versions do not. Quite a few desktop image editing tools or cloud storage providers do not either.
Wait, is Apple crazy?
Yes and no. As long as you stick with Apple's ecosystem and keep up with updates, you'll be fine. But if you're a power user pulling raw files from your phone or from a backup, or if you're a Windows user who syncs his photos with OneDrive, you'll be stumped.
I need my JPEGs, what do I do?
You have 3 options:
Play by the book

Sync your pictures with your computer with Apple's Photos on a Mac running macOS High Sierra.
Export your camera roll images to a Windows PC by mounting your iPhone as a drive. iOS 11 will convert exported files for you via PTP (Photo Transfer Protocol). Only pictures taken with the device (Camera roll) can be exported that way.

Resist the revolution and stick to JPEG

In your iPhone's Settings app, go to Camera->Formats and pick 'Most Compatible' instead of 'High Efficiency'.
You'll lose out on better compression, and you may feel a ting of shame for refusing the Ineluctability of Progress.

Get the best of both worlds

Let your phone take the best images at lowest disk usage impact, and convert these .HEIC buggers just when you need to thanks to our free iMazing Converter.
Use iMazing to export pictures from your phone. Since version 2.4.1, iMazing will convert .HEIC to .JPEG on the fly when you export them to an OS which does not support the format yet. And if you need to, you can adjust conversion parameters to match your precise needs: