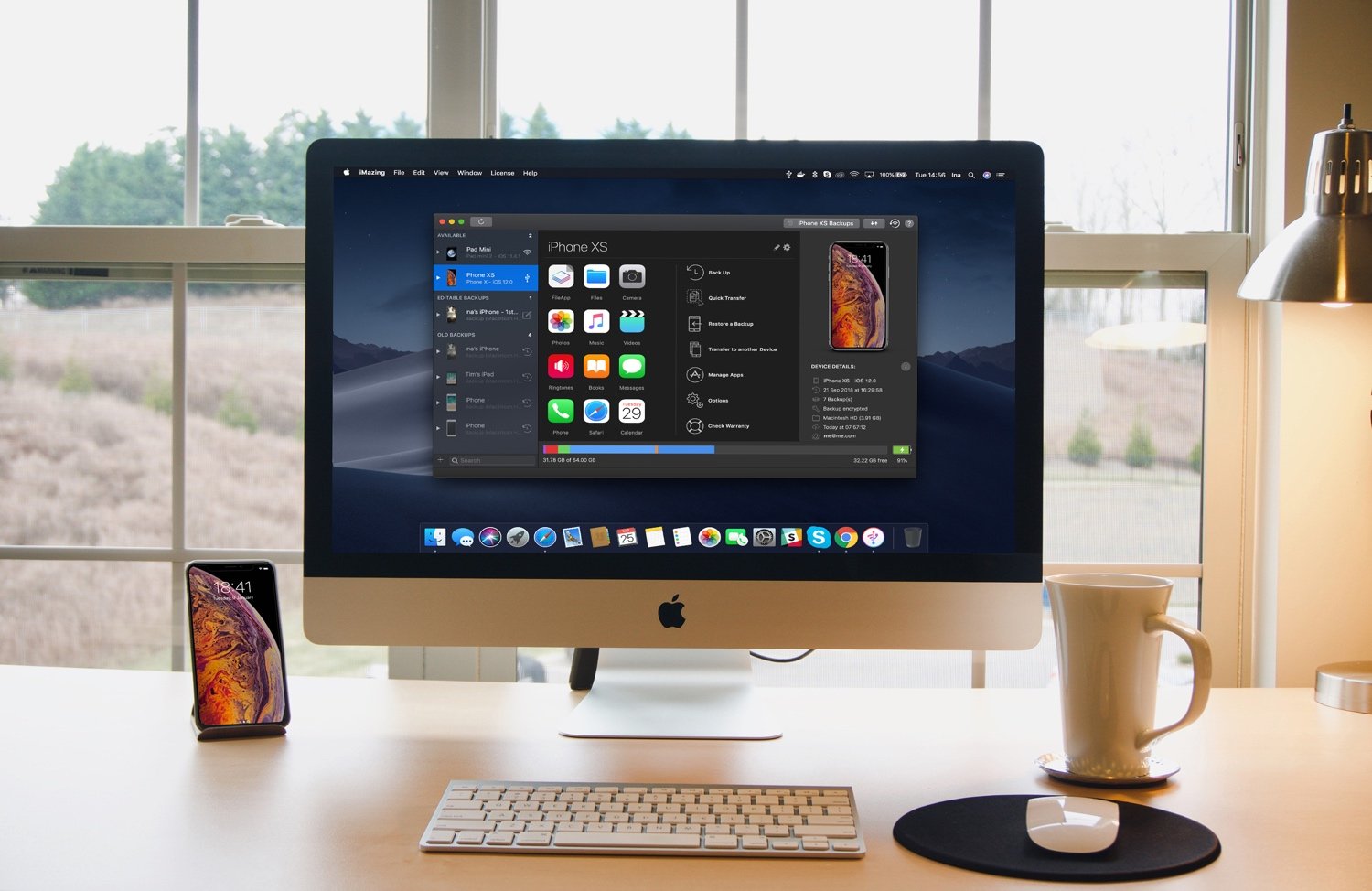 macOS 10.14 Mojave is finally out and it's pretty great. Unlike last year's High Sierra release which focused on stability and didn't introduce much in terms of features, Mojave is chock full of refinements, improvements and genuinely useful evolutions of existing tools.
iMazing has been compatible since day 1. If you haven't already, make sure you're running our 2.7 release by updating from within iMazing, or download and install afresh from here.
Dark Mode
Dark Mode uses less energy and looks really stunning. To enable Dark Mode, open the System Preferences app, select the first item (General), and toggle the first option (Appearance) from Light to Dark. All compatible apps will dynamically adapt their color scheme to match the dramatic dark appearance, including iMazing of course: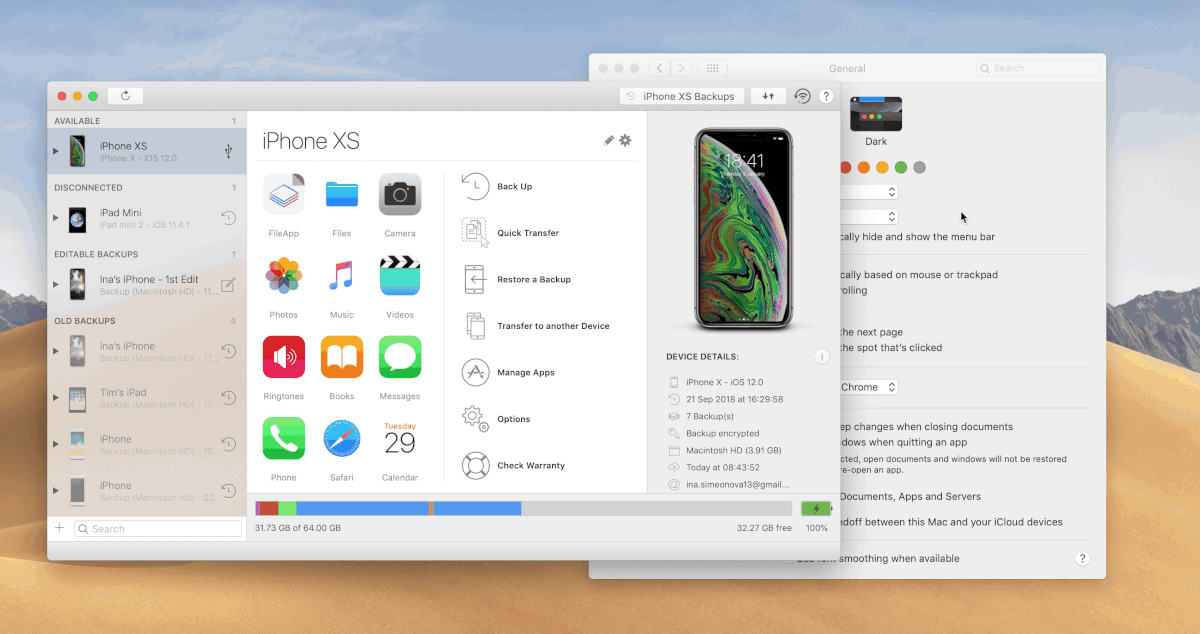 Dark Mode is actually not that easy to support, especially for apps which need to remain compatible with older macOS versions. We developed custom tools to help with dynamic interface colors, and we're happy to announce that
we're open-sourcing these tools to help other Mac developers adopt Dark Mode without sacrificing retro-compatibility
.
Security & Privacy - iTunes Backups and iTunes Library Access
macOS Mojave better protects your private data from malware and spyware by forcing 3rd party apps to ask you for permission before accessing said data, or before executing automations. When using iMazing, you'll now be prompted to give permissions in the following 3 cases:
You want to access your iTunes backups from iMazing
You want iMazing to backup your iOS devices to the same location as iTunes
You use iMazing to export music from your iPhone, iPad or iPod to iTunes
We've done our best to guide you within iMazing in each of these cases, and we've documented them too - click the links above to learn more.
Notarization
Notarization is another new security feature destined to better protect your Mac against bad actors. The idea is that apps which are distributed outside of the Apple App Store can be uploaded to Apple for analysis, and certified by Apple as malware free.
In order to be notarized, an app must enable what Apple calls 'Hardened Runtime', an XCode feature which helps ensuring that apps both behave well and are less likely to be susceptible to various attacks.
iMazing 2.7 is notarized, of course. When you first launch iMazing after downloading it, macOS displays the following dialog: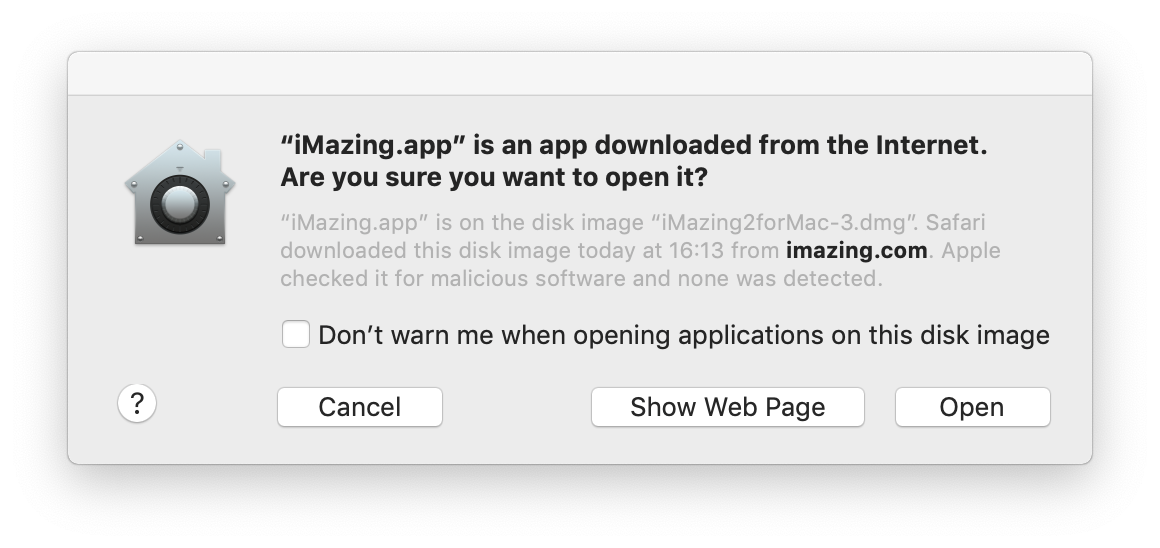 If iMazing weren't notarized, a warning icon would appear there, and the text would not mention that Apple has checked iMazing for malicious software, and has detected none. Hurray for better security!
---

We encourage all our Mac users to update to macOS Mojave: it is beautiful, safer, and full of useful new additions. What's not to like?