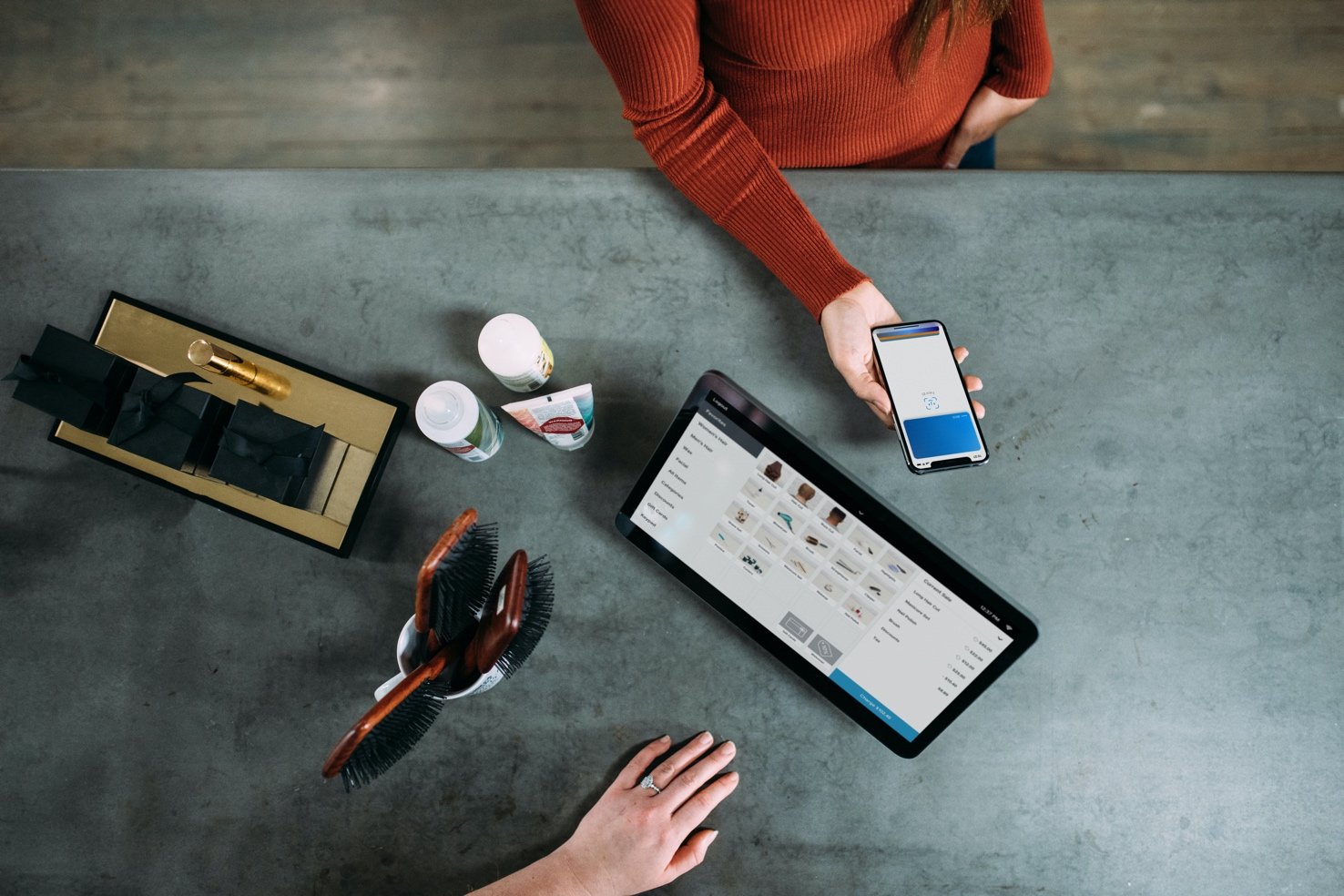 In recent years, iPhone, iPad and iPod touch have become hugely useful to small and large businesses all over the world. Thanks to a plethora of high quality business apps and services, Apple mobile devices routinely act as point of sales devices, digital menus, inventory management terminals, exhibition screens, flight planning assistants and more.
Today, we're introducing new tools in iMazing 2.12 which facilitate integration of iOS and iPadOS devices in your business without requiring advanced IT skills. And for the first time, Apple's supervision technology (which enables powerful capabilities such as Single App Mode) becomes fully available on Windows too: with iMazing, you can supervise and manage supervised devices from a Windows laptop or from an iMac in the exact same way.
The video below gives a quick overview of iMazing's new device management capabilities. Keep reading for more details and for links to related tutorials.
Supervision
Supervision expresses ownership by the company of the supervised device. Once a device is supervised, new configuration features become available. These supervised only features are crucial to deploying iOS devices effectively in a business setting.
Supervising devices with iMazing is a breeze – you'll find a new item in the Actions list labelled Supervision: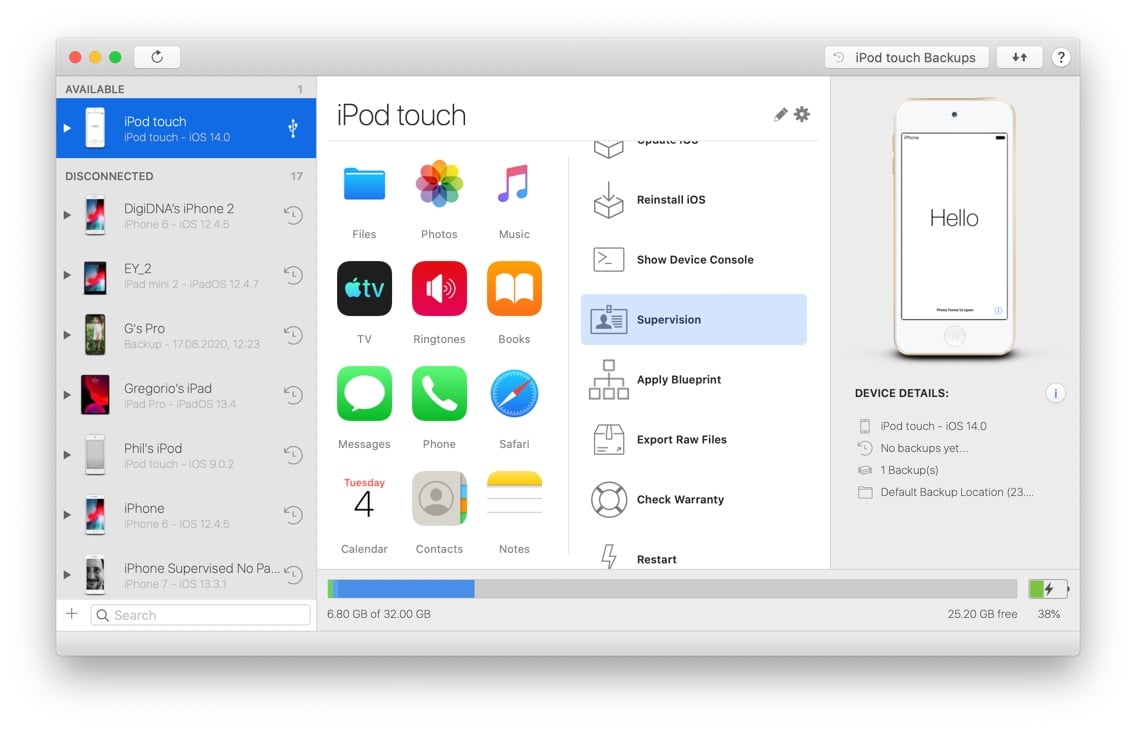 If the device isn't supervised yet, clicking this item will display the Supervision wizard: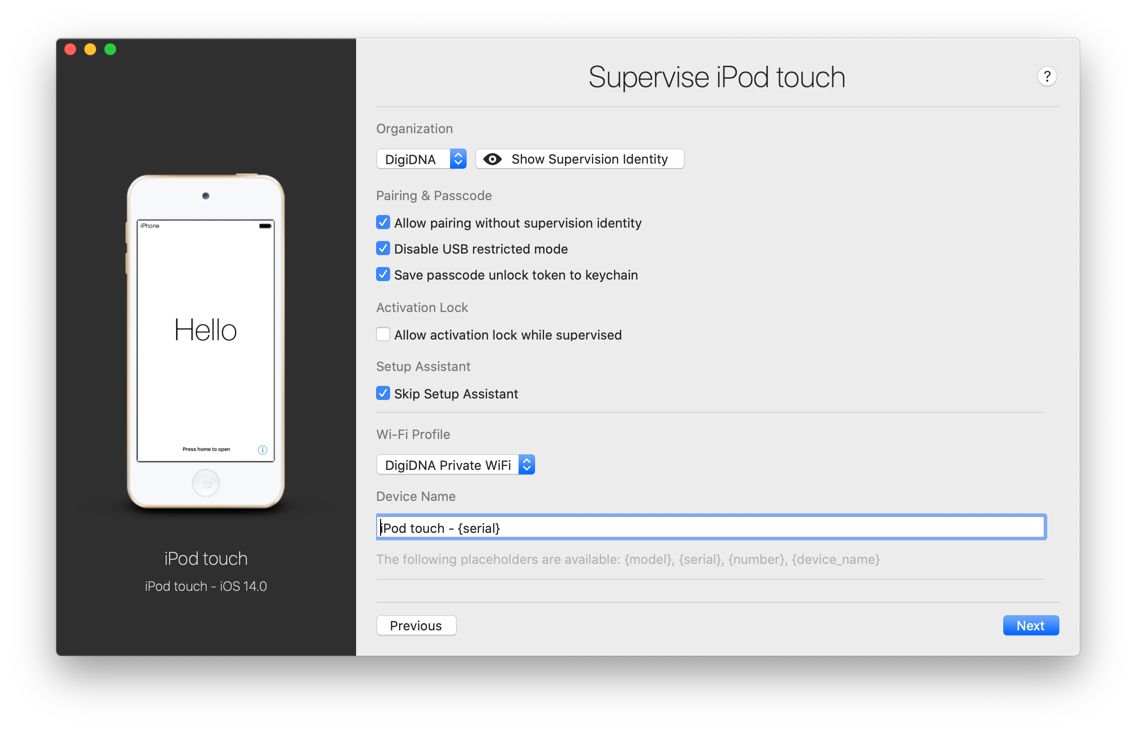 Simply follow the wizard to supervise your business' iPhone, iPad or iPod touch and start making use of Apple's business only features.
In-depth guide: How to Supervise iPhone, iPad and iPod touch
Supervised Device Settings
That same Supervision action button will display a different screen if the device is already supervised: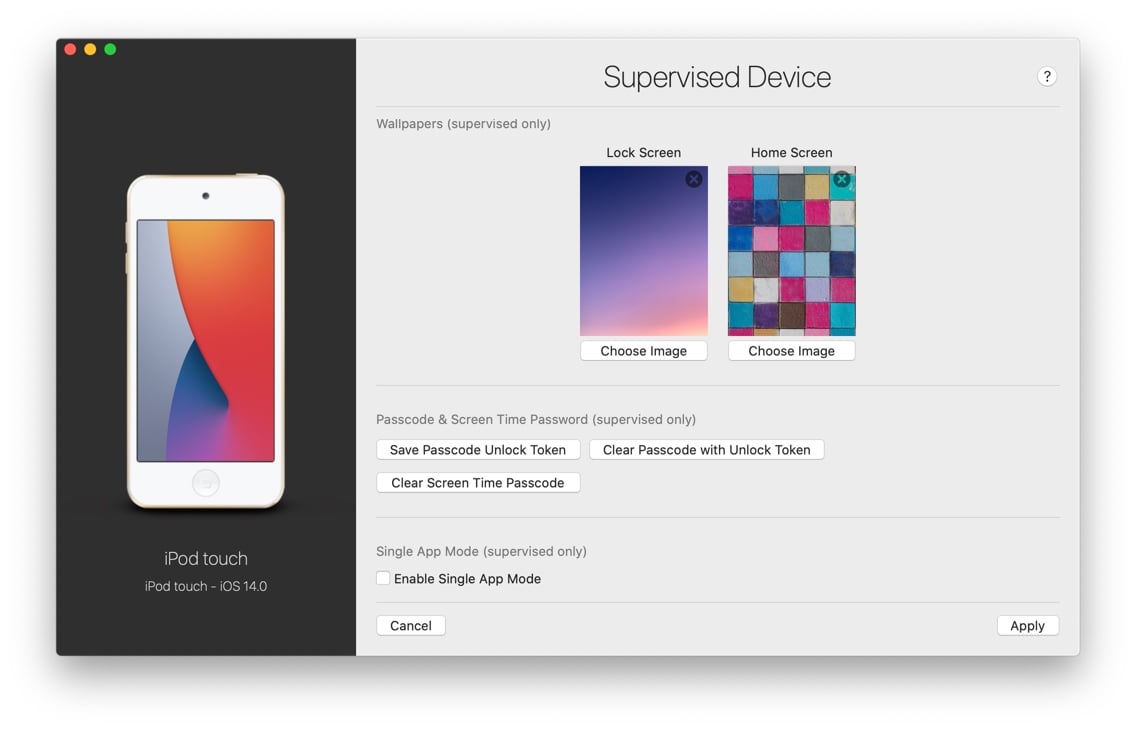 That's the Supervised Device Settings screen. From here, you can
Put the device in Single App Mode
Set wallpapers
Clear the passcode
Clear the Screen Time password (previously known as Restrictions password)
In-depth guide: How to Manage Supervised iOS Devices, Supervised Settings Section
Putting the device in Single App Mode is very simple: check Enable Single App Mode, choose an app and click Apply, that's all there is to it. Here, we're choosing the popular Square point of sales app: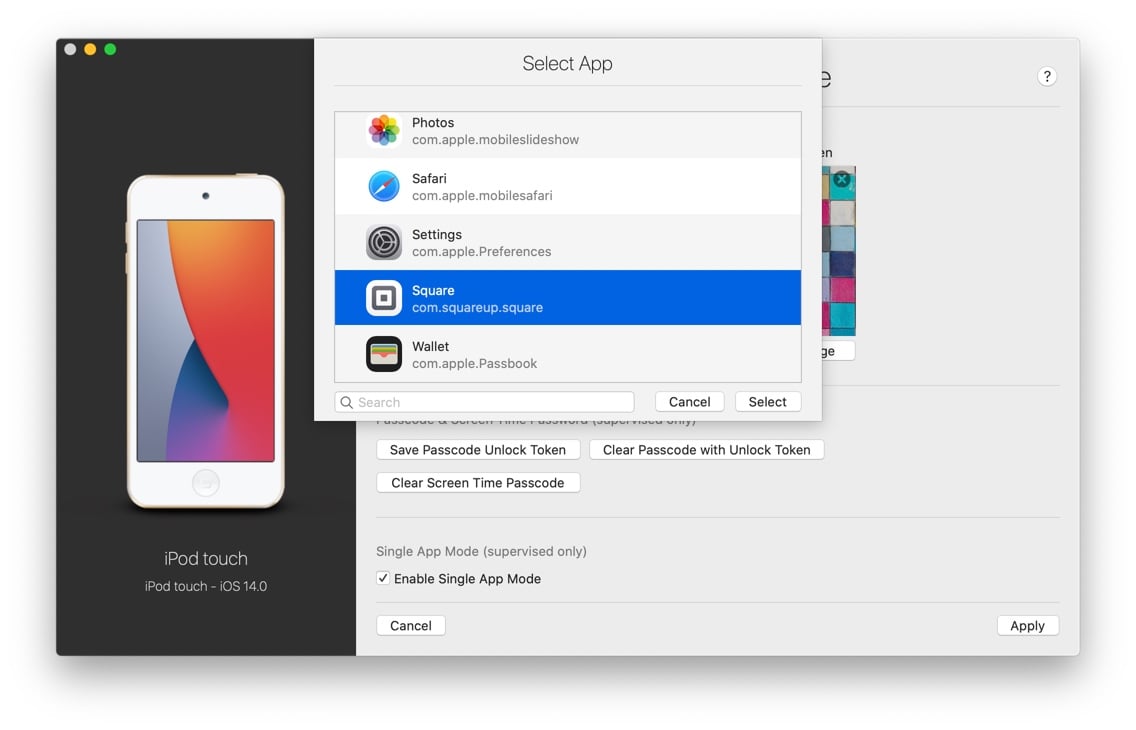 Single App Mode guide: How to put iPhone, iPad and iPod touch in Single App Mode
Configuration Profiles
The Supervised Device Settings screen described above only exposes a small fraction of what can be done with supervised devices. A vast array of restrictions and fine grained configuration options are available through another Apple technology: Configuration Profiles.
Configuration profiles are lightweight files bearing the .mobileconfig extension. A configuration profile describes a configuration, and can be installed on any iOS or iPadOS device. Unlocking the full power of profiles requires supervision though, since many of the most useful settings available are simply ignored if the device is not supervised. Here are a few examples of such supervised only settings:
Block any app, including 1st party apps
Prevent the user from erasing the device
Delay iOS or iPadOS updates
Add a web-content filter
And many, many more...
With iMazing, you can easily design and edit configuration profiles, manage a profile library, and install or remove profiles from your Apple mobile devices. Creating configuration profiles is slightly more involved than the simpler supervision settings we've covered before, but you don't need to be a professional IT – our Getting Started with iOS Configuration Profiles will put you on the right track quickly.
Here's what iMazing's profile editor looks like when configuring restrictions: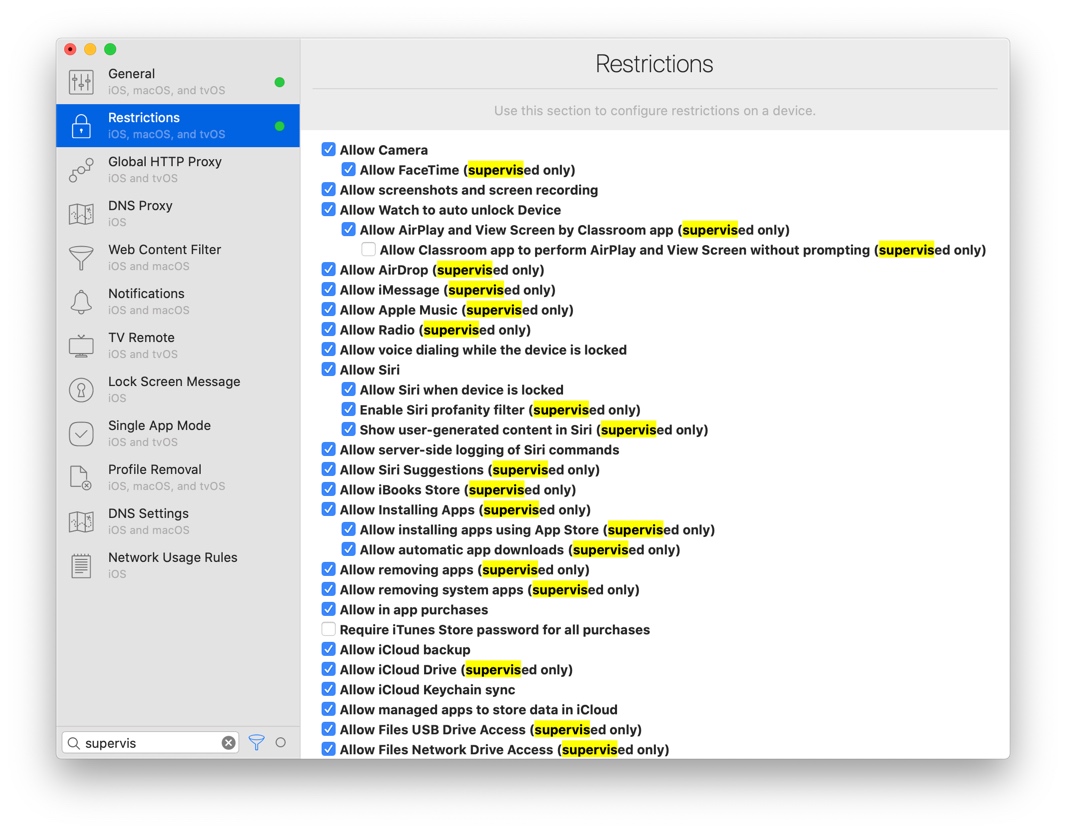 A lot of options there, and a ton more if you scroll down. Notice that we're using the search field to highlight settings labelled supervised only.
What about iMazing Configurator?
Last June, we introduced iMazing Configurator Edition for macOS. iMazing Configurator offers tools designed for professional admins to manage iOS devices in bulk, and automate common configuration and provisioning tasks. The new features we covered here are much more approachable – they are meant first for small businesses who do not have the luxury of an IT department.
That said, larger companies and institutions will appreciate the availability of supervision tools on Windows PC. The following more advanced features are especially useful for advanced device management:
Import your supervising identity or DEP supervising host certificate in iMazing.
Supervise non-DEP devices before enrolling them in MDM. Supervised only MDM commands can be sent to such devices.
Use iMazing's app library to install or remove VPP apps. iMazing will automatically manage device license assignments.
Quickly iterate when designing configuration profiles thanks to iMazing's profile library.
In-depth guide: How to Manage Supervised iOS Devices
Wrapping Up
We've seen how new features in recent versions of iMazing empower your business by making Apple's supervision technology approachable, and uniquely available on Windows as well as macOS. Here are the topics we covered and tutorials we linked to:
1. Supervise devices with the Supervision action
How to Supervise iPhone, iPad and iPod touch
2. Manage supervised device settings
How to Manage Supervised iOS Devices, Supervised Settings Section
3. Go further with configuration profiles
Getting Started with iOS Configuration Profiles
4. iMazing Configurator is for professional ITs
Please feel free to get in touch with your questions, feedback and suggestions – your specific use cases will drive the development of iMazing for the years to come.
Wishing you much success,
Gregorio