Tag: #apps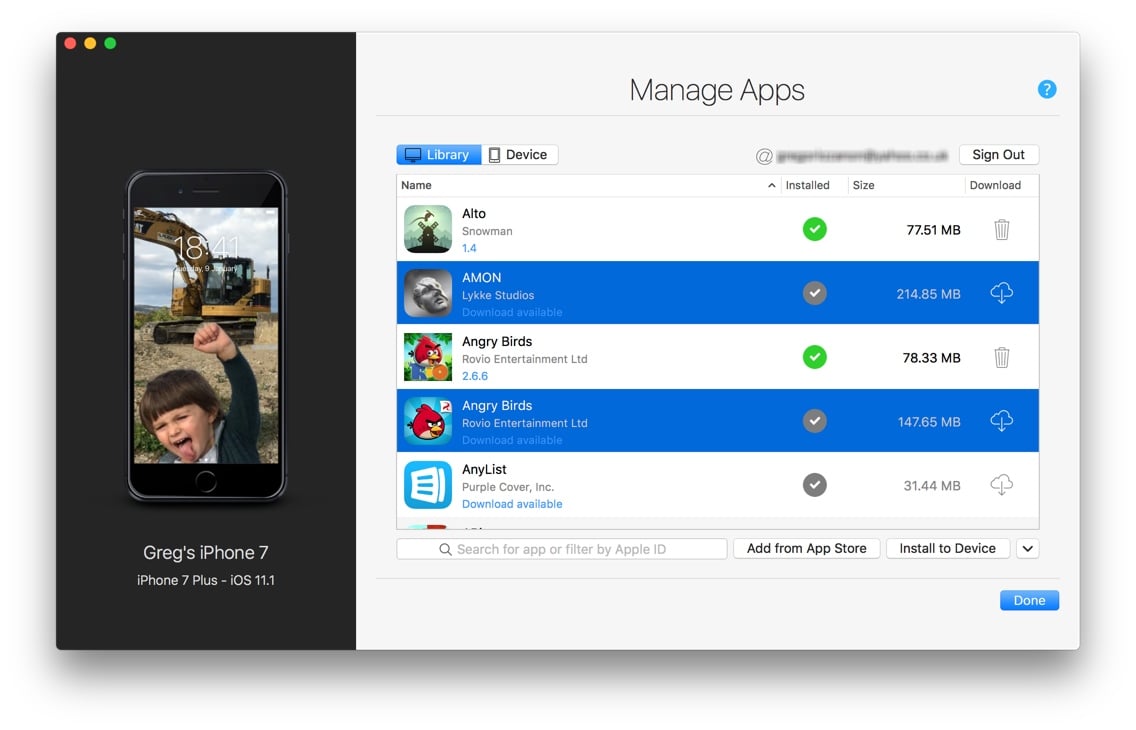 This post was originally published on the 21st of November 2017 when we introduced our new app management features. We're bumping it because iTunes 12.6.5, the special version of iTunes which retained access to the App Store, is not compatible with macOS...
21 Nov, 2017
| Author:
iMazing Team
---
If you try to transfer purchases from an iOS 9 device in iTunes, you may notice that apps won't transfer to your hard drive. Similarly, when backing up an iOS 9 device in iTunes, the 'Backup Apps' dialog will simply not appear. App data will be...
24 Sep, 2015
| Author:
DigiDNA Team
---
Since iOS 8.3, direct access to application files has been blocked – the only way to access the files was through the File System section of iMazing's backup browser. In iMazing 1.3, we've added a Backup virtual folder in the app browser. It acts as...
24 Sep, 2015
| Author:
DigiDNA Team
---
Yesterday morning, while testing iMazing 1.3's new app backup/restore feature, we realised that quite a few popular apps contain severe weaknesses in their in-app purchase (IAP) handling code, resulting in vulnerabilities which can easily be exploited...
22 Sep, 2015
| Author:
DigiDNA Team
---