Datasets Panel in iMazing
iMazing groups the data on your phone in what we call datasets. Most datasets are equivalent to Apple apps pre-installed on your device, like Messages, Photos, Contacts, Phone...
The Dataset Panel gives you access to datasets as well as to shortcuts to specific apps and/or folders.
When iMazing's window is at its minimum size, some of the data buttons will not be visible until you scroll down.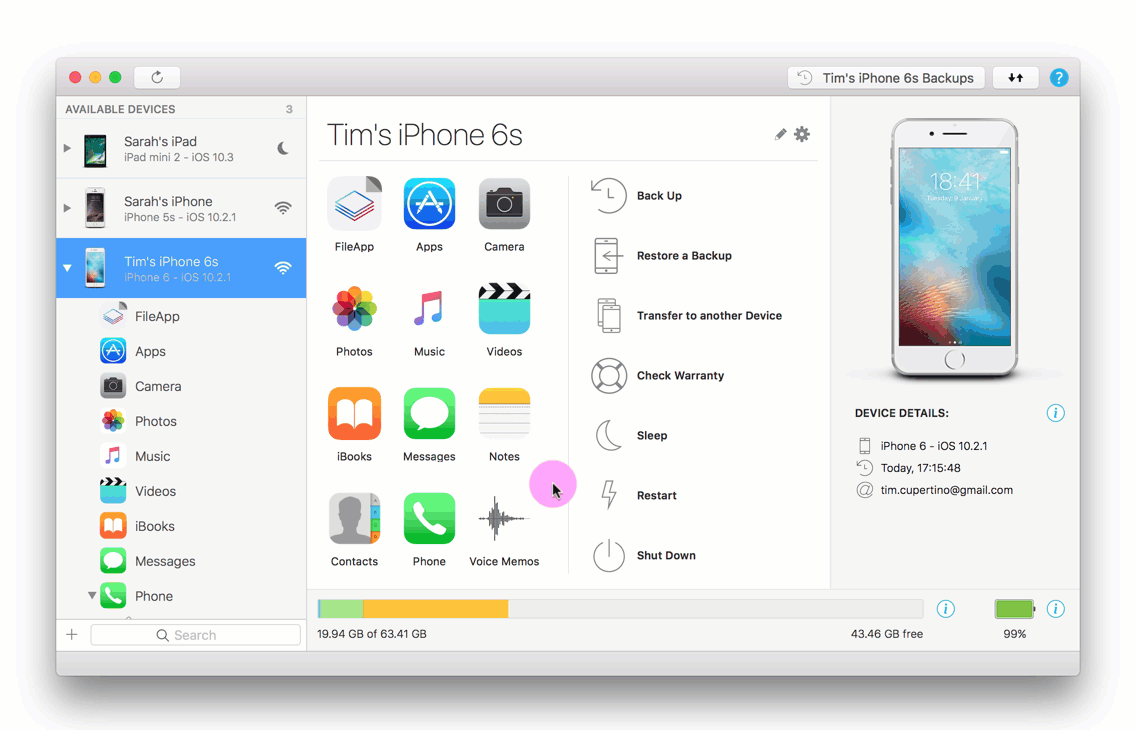 💡Tip: The contents of the data panel can also be accessed from the sidebar.
Datasets
By clicking one the dataset buttons, you open the corresponding dataset's view. Some datasets like Messages or Voicemail will be displayed from your latest backup - if you haven't backed up in a while, simply click refresh in the top toolbar to trigger a refresh of your backup and browse your most up to date data.
Shortcuts
See Shortcuts in iMazing.