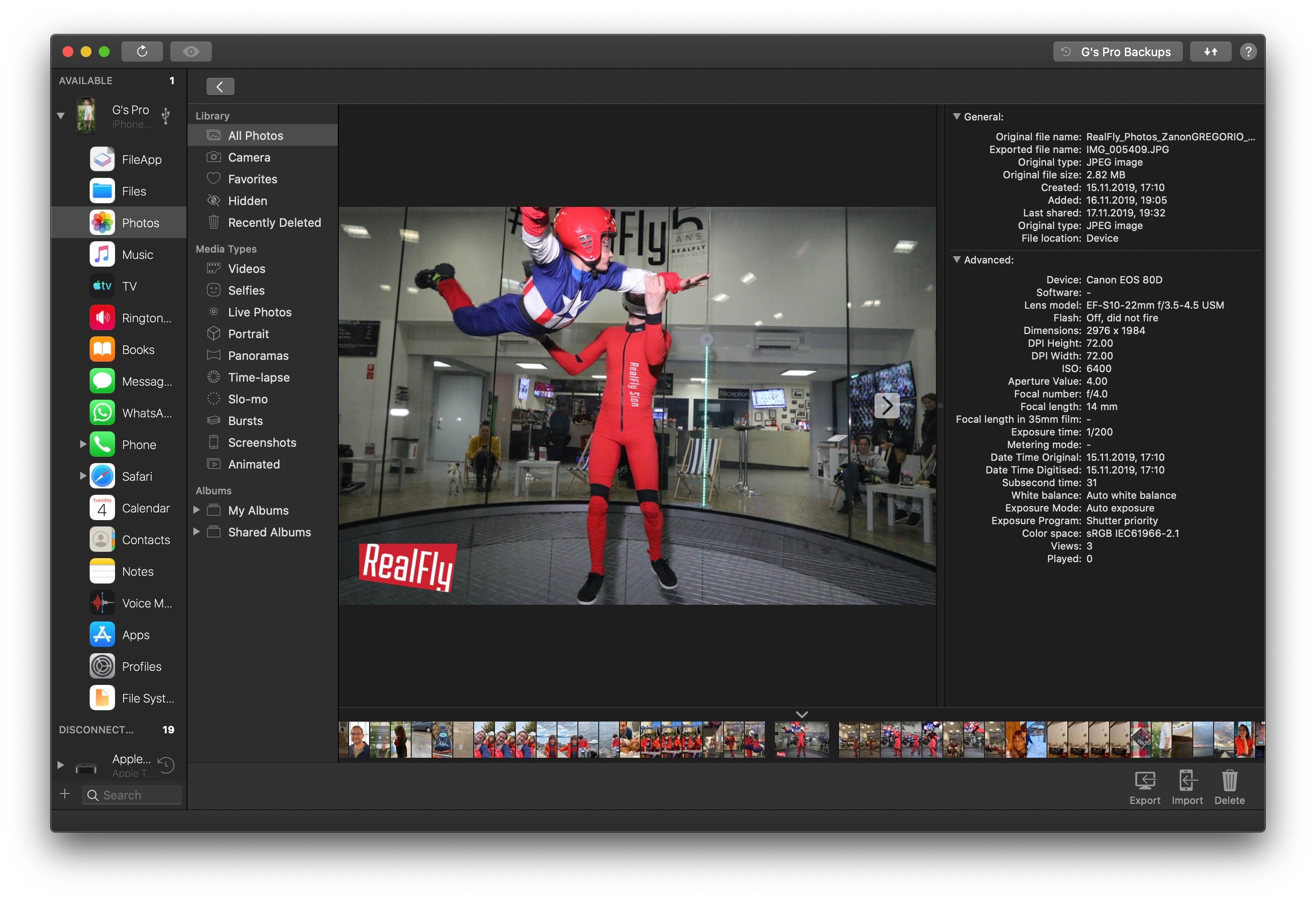 iMazing 2.11 is here, and it's a pretty special update. Our Mac users enjoy an awesome rebuild of our Photos section, and our Windows users get access to a handy solution to easily convert Apple's HEIC image format to JPEG or PNG.
The 2.11 update also introduces brand new tools for IT professionals, designed to help with local iOS device management. As always, the 2.11 update is free for all iMazing 2 license holders: you can update right now from within iMazing, or download and install afresh from our website.
Photos
Our new Photos section has been rebuilt from the ground up and introduces a brand new way of interacting with your iPhone photos. What if you could browse your phone's entire photo library from your computer? In high resolution, and with next to no loading time? Spoilers: Now you can, and it's pretty great – we've never been more proud of our work.
We're rolling out the Photos update in the macOS version of iMazing first, and ask our Windows users for a little a bit of patience as we work on bringing them the same experience this Summer.
Learn more about iMazing Photos
HEIC Converter
Apple introduced the High Efficiency Image Format (.HEIC files) with iOS 11 and the iPhone X. It is truly efficient: .HEIC photos take up to 50% less storage space on your Apple mobile devices, with no noticeable impact on image quality. So, what's not to like? Well, more than two years have passed and the need to convert HEIC files to JPEG is still strong, especially on Windows.
For this reason, we've decided to include our popular iMazing Converter in iMazing. You can access it via the new Tools menu: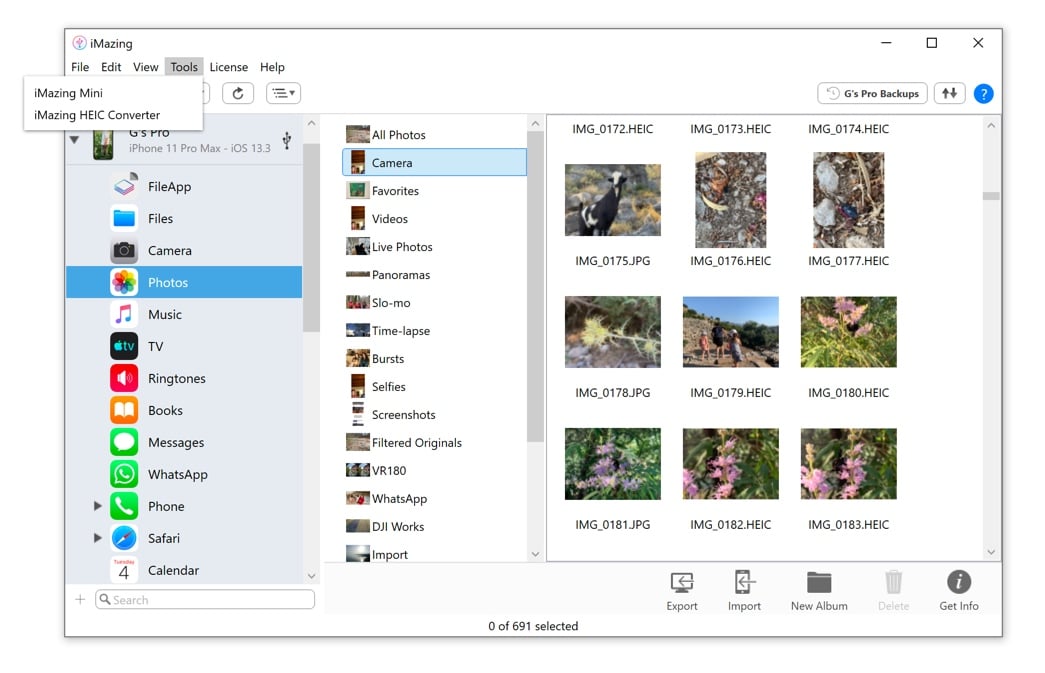 iMazing Converter is the safe and private way to convert your photos to JPEG or PNG. There are many online solutions out there which will ask you to upload images to their servers to perform the conversion, but they are slow and pose very serious privacy risks. Our converter on the other hand is super easy to use and runs purely locally, on your computer – no data is uploaded anywhere. Just drop your photos and hit Convert, in total peace of mind: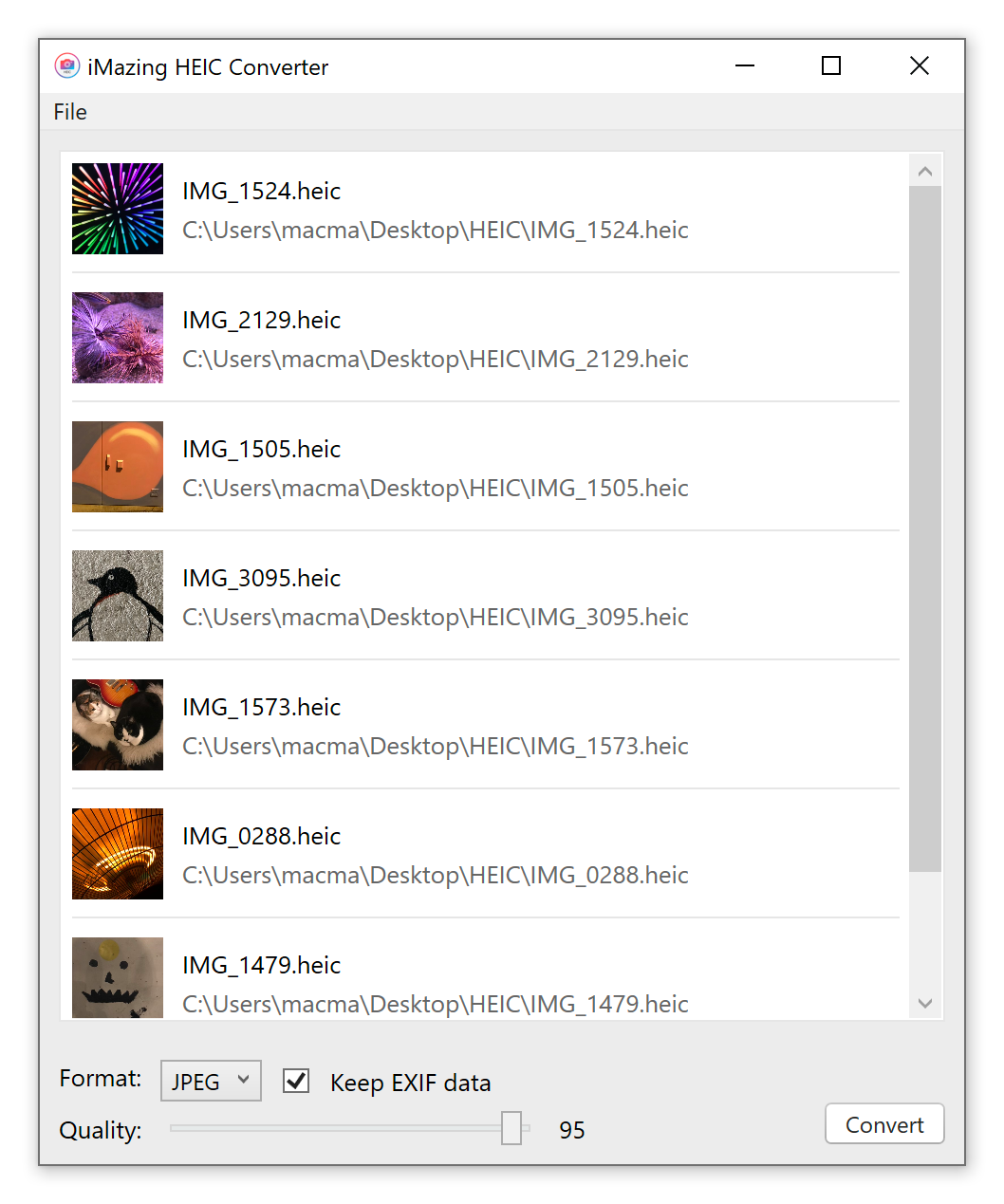 💡 By default, iMazing will convert HEIC photos you export from your iPhone or iPad, if needed. But now, you can also choose to export original HEIC files and convert at a later time. You can adjust iMazing's automatic conversion behaviour in the Preferences window, Photos tab.
Configuration
The 2.11 update also introduces a whole new set of mobile device management capabilities. These new features are aimed at system administrators and IT professionals. They greatly simplify quite a few common configuration workflows, and extend the possibilities of local iOS device configuration and provisioning.
iMazing Configurator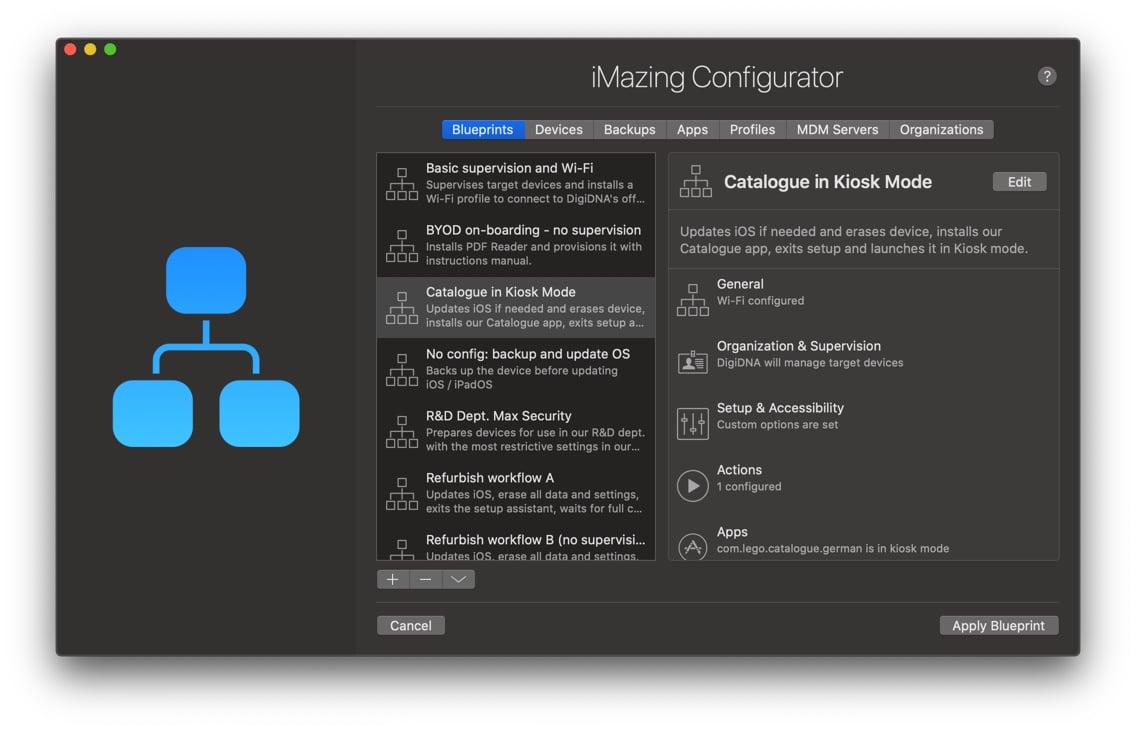 Our tagline for years has been Manage your iPhone. Your way. iMazing Configurator doubles down on that philosophy, now in the context of local mobile device management. This one's a game changer, introducing the world's first user-friendly and affordable solution to configure and provision Apple mobile devices in bulk.
Read our Introduction to iMazing Configurator
iMazing Profile Editor
Configuration profiles enable deployment of settings onto iOS, iPadOS, macOS, and tvOS devices. Combining unrivaled deep search capabilities with great UI and ease of use, iMazing Profile Editor is the indispensable tool for creating and editing .mobileconfig profiles.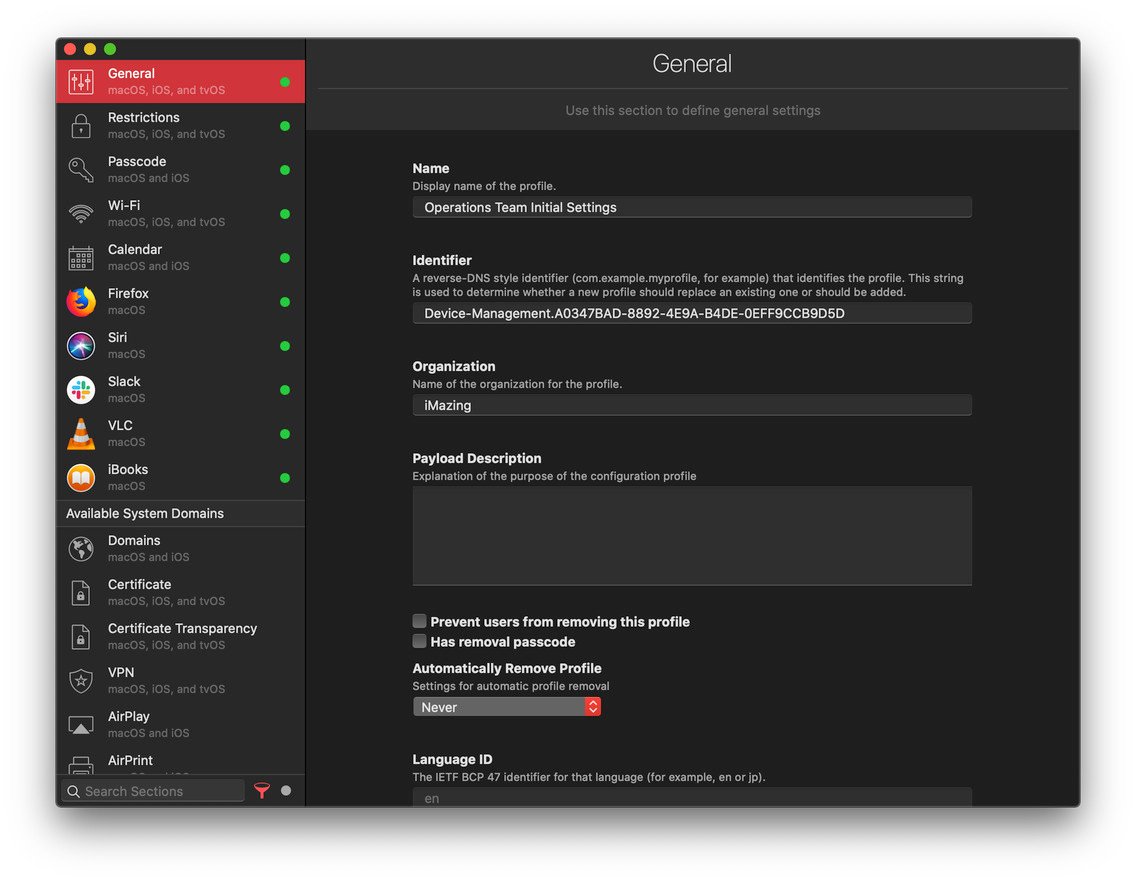 It is available free of charge on the Mac App Store, and comes embedded within iMazing 2.11 and above, enabling quick create/install/edit iterations when testing out new configurations.
Read our Introduction to iMazing Profile Editor
Profiles View in iMazing
Complementing our new device management features is a new Profiles section in iMazing, where existing configuration and provisioning profiles installed on a connected iOS device can be viewed and extracted, and new profiles installed.
Install, Export and Remove iOS Configuration and Provisioning Profiles
---
We're as committed as ever to iMazing, and as open as ever to your suggestions and criticism. Please keep sending your feedback our way – iMazing is about your data and what you make of it. Our job is to listen, and to give you the tools to be in control.
Let's keep doing this together!
iMazing Team