Tag: #iphone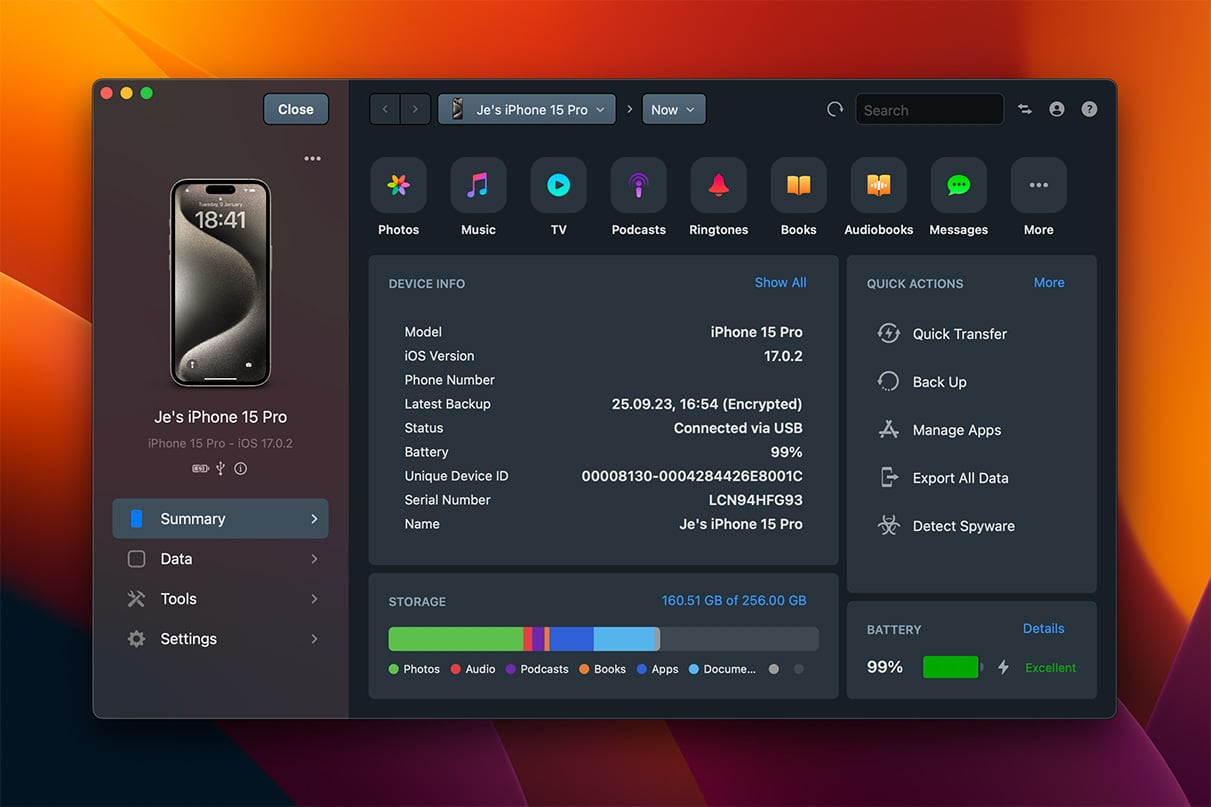 Fresh on the heels of Apple's newest iPhones and iOS/iPadOS releases, we've released iMazing 2.17.10 for optimal compatibility, as well as a new iMazing 3 beta for macOS. iPhone 15 Pro & USB-C: 3-5x faster for iMazing We spent the weekend running the...
25 Sep, 2023
| Author:
iMazing Team
---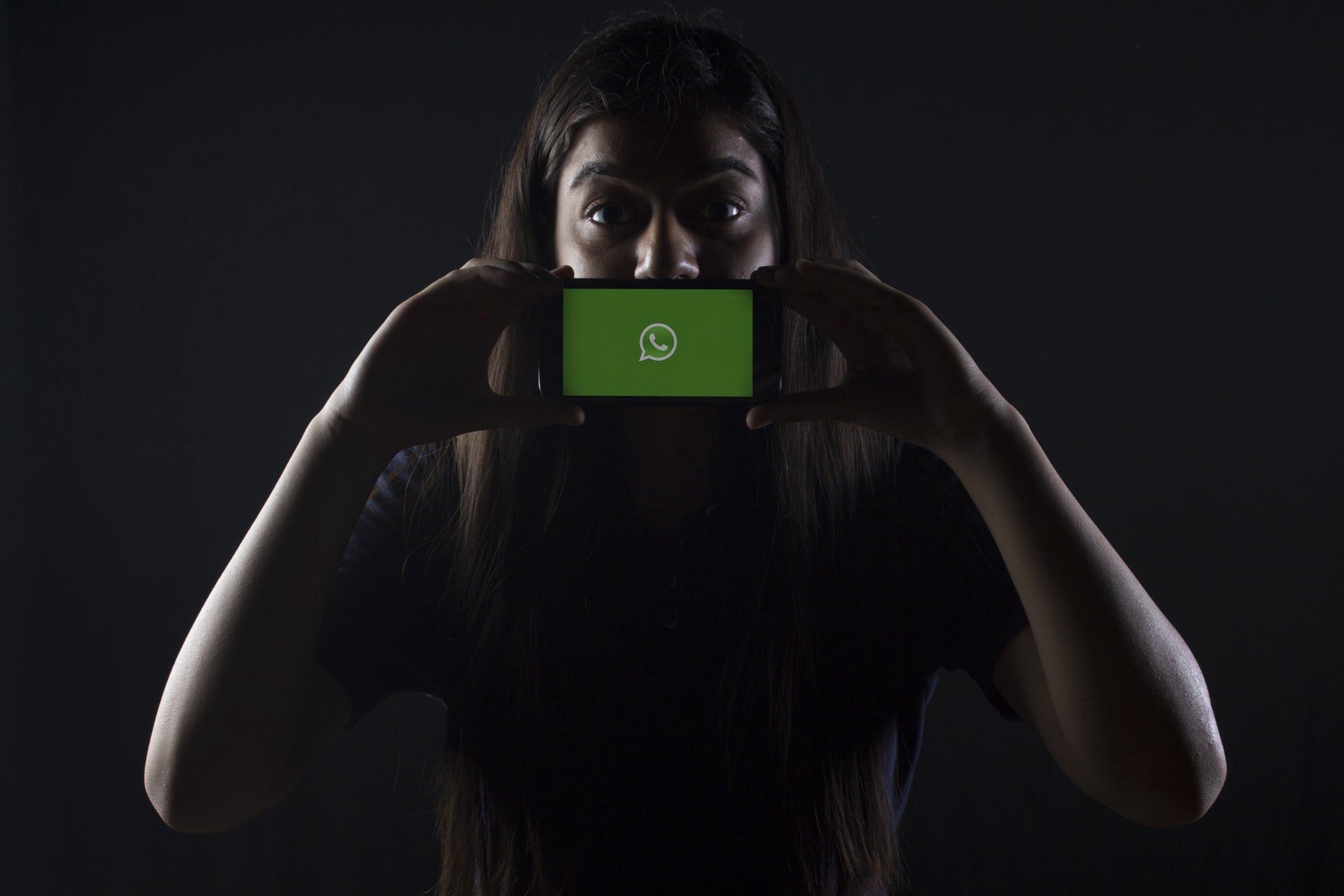 At a glance During his Congressional hearing, Mark Zuckerberg reiterated that Facebook doesn't have access to WhatsApp chats thanks to end-to-end encryption. In fact, communication channels between the WhatsApp and Facebook iOS apps could be abused to...
12 Apr, 2018
| Author:
iMazing Team
---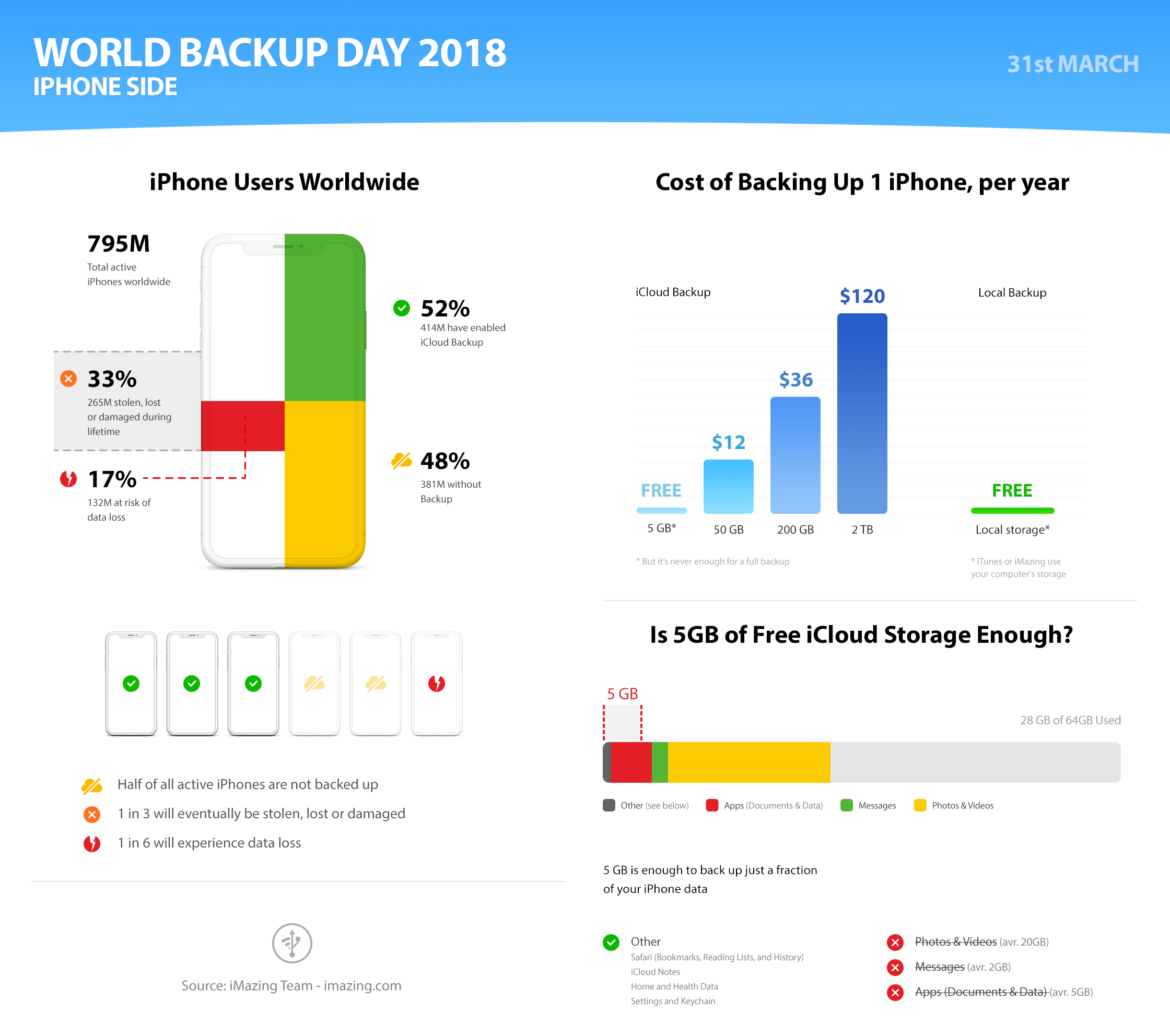 We carry much of our data with us, in our bags or pockets, stored in tiny devices which often continuously sync with 'the cloud'. This abstraction of our data's real storage location and status may be partly responsible for the fact that at least...
29 Mar, 2018
| Author:
iMazing Team
---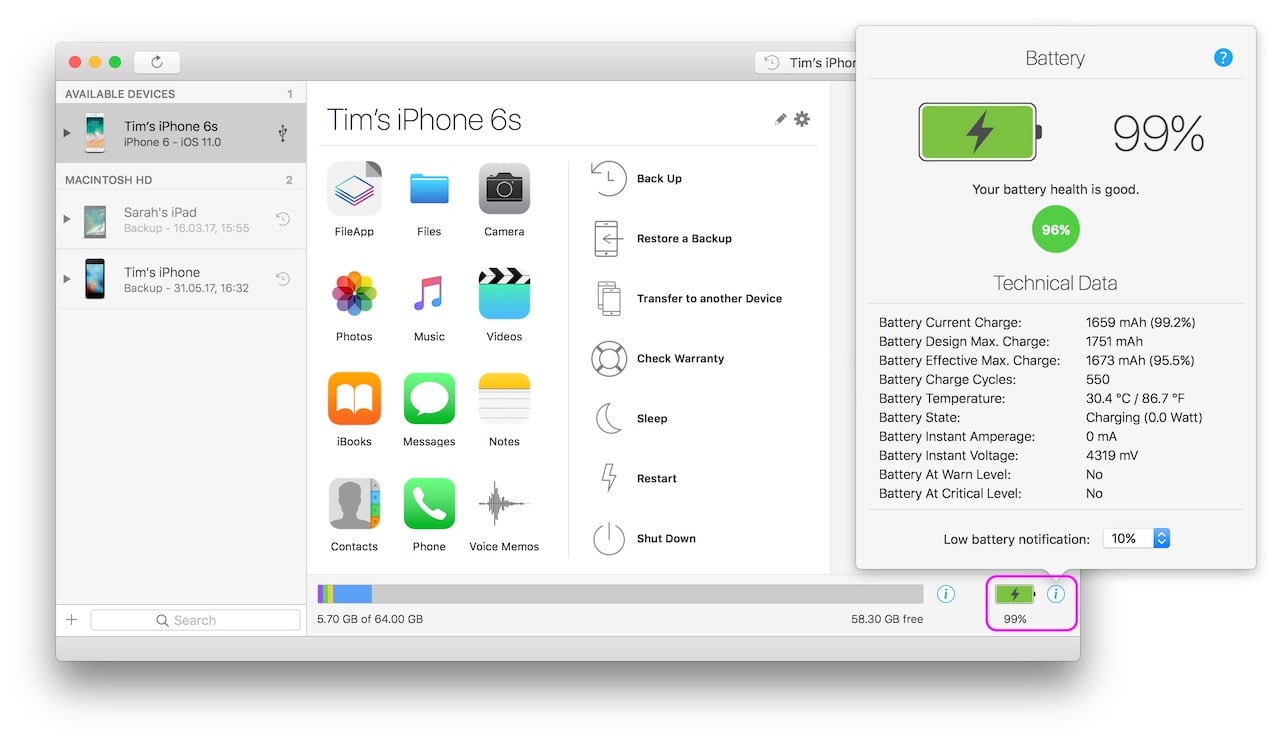 29th of December 2017: Apple has addressed the issue in depth in an open letter. This article has been updated to reflect the drop in price of battery replacement of affected devices. It's been all over the news lately: Apple admitted to intentionally...
23 Dec, 2017
| Author:
iMazing Team
---